Family Discovers What Their Dog Does Outside When No One's Watching
"I laugh every time I watch it."
What does this dog named Hamilton do exactly when no one's around to see it?
He has the time of his life — that's what.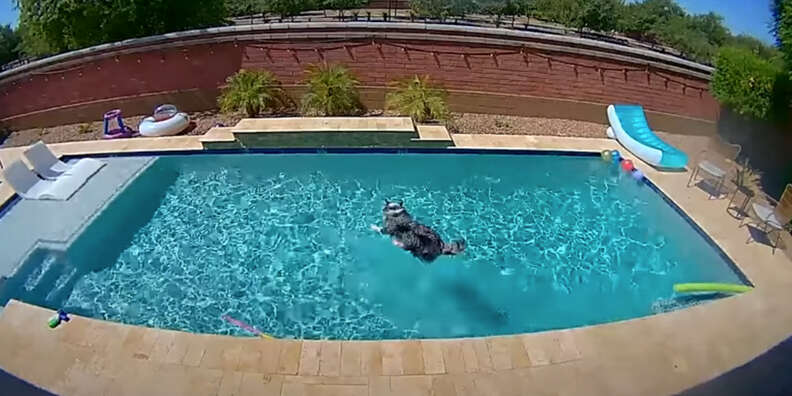 Recently, Hamilton's family set up a Ring security camera in their backyard to capture the happy pup in action when he's on his own. And, well, it apparently doesn't take long for things to get wet and wild.
"He's always loved water. We wanted to see what he would do if he had the pool to himself," Mary, Hamilton's mom, said.
Reviewing the camera footage, here's what she saw:
Hamilton was having a pool party. And though he was the sole attendee, Hamilton didn't seem to mind one bit.
His family is just happy his good time was caught on camera.
"I'm so grateful for this memory," Mary said. "I laugh every time I watch it."
7 Earth-Friendly Dog Poop Bags That Actually Work
Keep those smells inside 💩