Emaciated Pit Bull Makes The Most Amazing Transformation
He's finally healthy again — but that's not the only thing he's celebrating ❤️ 🏡
Rascal was quite possibly the skinniest dog rescuers at AMA Animal Rescue had ever seen.
Found chained up outside in the New York City heat earlier this summer, the 1-year-old dog weighed only 34 pounds when he was first brought into an emergency animal hospital by rescuers.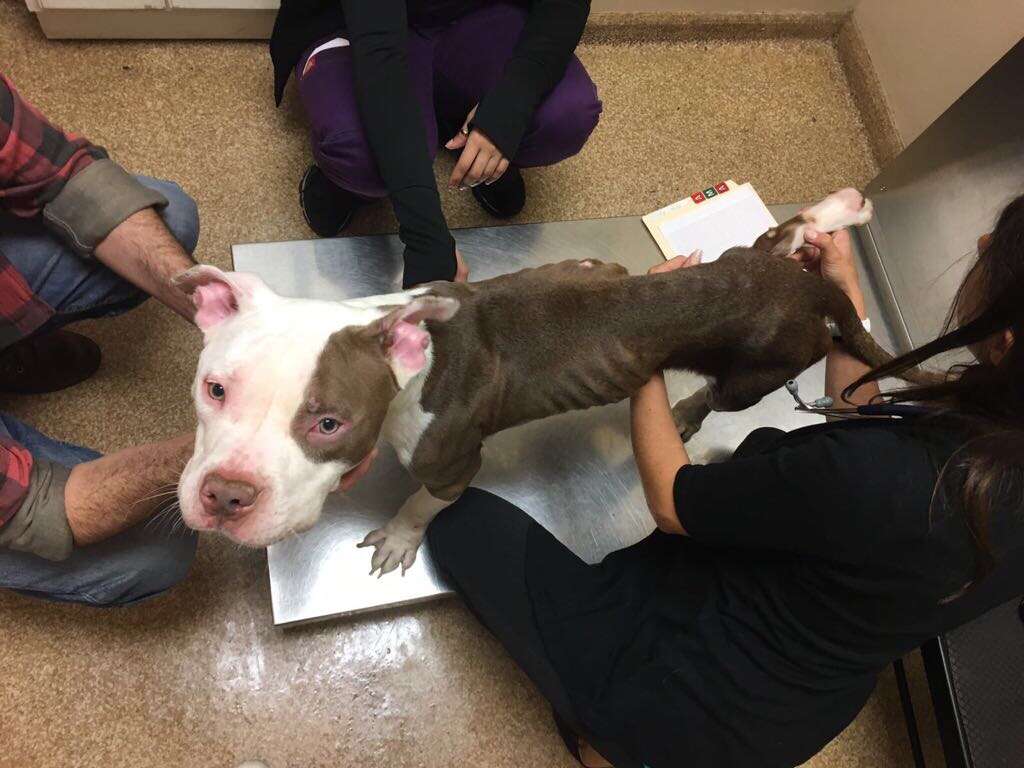 With nearly every bone in his body showing through his small frame, Rascal was so emaciated that he could hardly stand. He had bite wounds on his legs and his feet and tail were stained with urine, presumably from being kept in a crate for weeks at a time.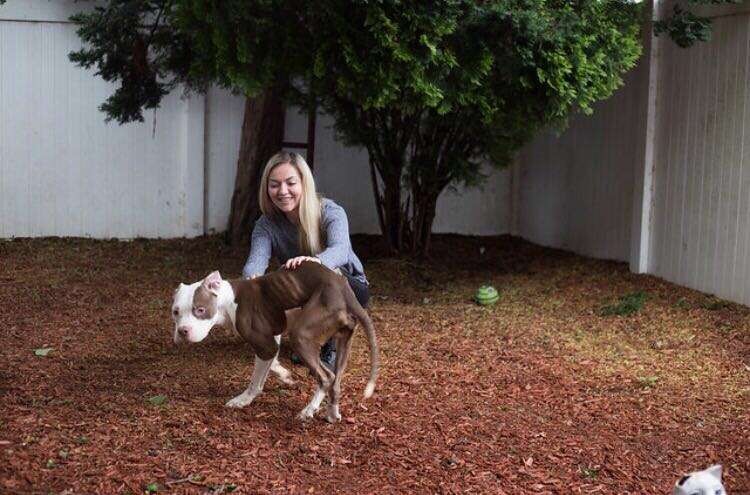 "Mentally, he was so friendly and trusting from the very beginning," Michele Walsh, animal care director for AMA Animal Rescue, told The Dodo. "But physically, it was a very long road to recovery."
Because Rascal was so skinny, rescuers had to feed and give him water in tiny servings multiple times per day to avoid overloading his digestive system. With food and water servings slowly increasing, Rascal got a little stronger each day and started gaining some weight.
Because he spent long periods of time locked inside of a crate at his former home, Rascal also had pressure sores all over his body — but with time and some medicine, the wounds cleared up and he started feeling much better.
"It took over a month for us to get him healthy enough to go into a foster home," Walsh said. "He was friendly and playful with everyone and we knew he would do well once he finally got out of medical boarding."
Once Rascal was ready, Walsh brought him to a foster home that was very experienced in fostering sick dogs, and which already had four cats and dogs who could show him the ropes of life inside a home. By that point, Walsh said, he was thriving.
"When we first brought him in he had this big goofy head and a tiny little body," Walsh said. "Then his body started catching up — and he seemed to have completely transformed into this handsome, social and healthy dog. He was doing great."
After doing so well in his foster home, it wasn't long before Walsh got a call from a rescuer friend with some great news.
"When I heard the words on the other end of the phone, 'We have the best forever home for Rascal,' I just started crying," Walsh said. "My connection told me about a woman named Ida Helmers, who lived in the countryside in New Hampshire and wanted to make Rascal the prince of her home. We contacted her right away for an interview, and the more we spoke to her, we knew it was going to be amazing."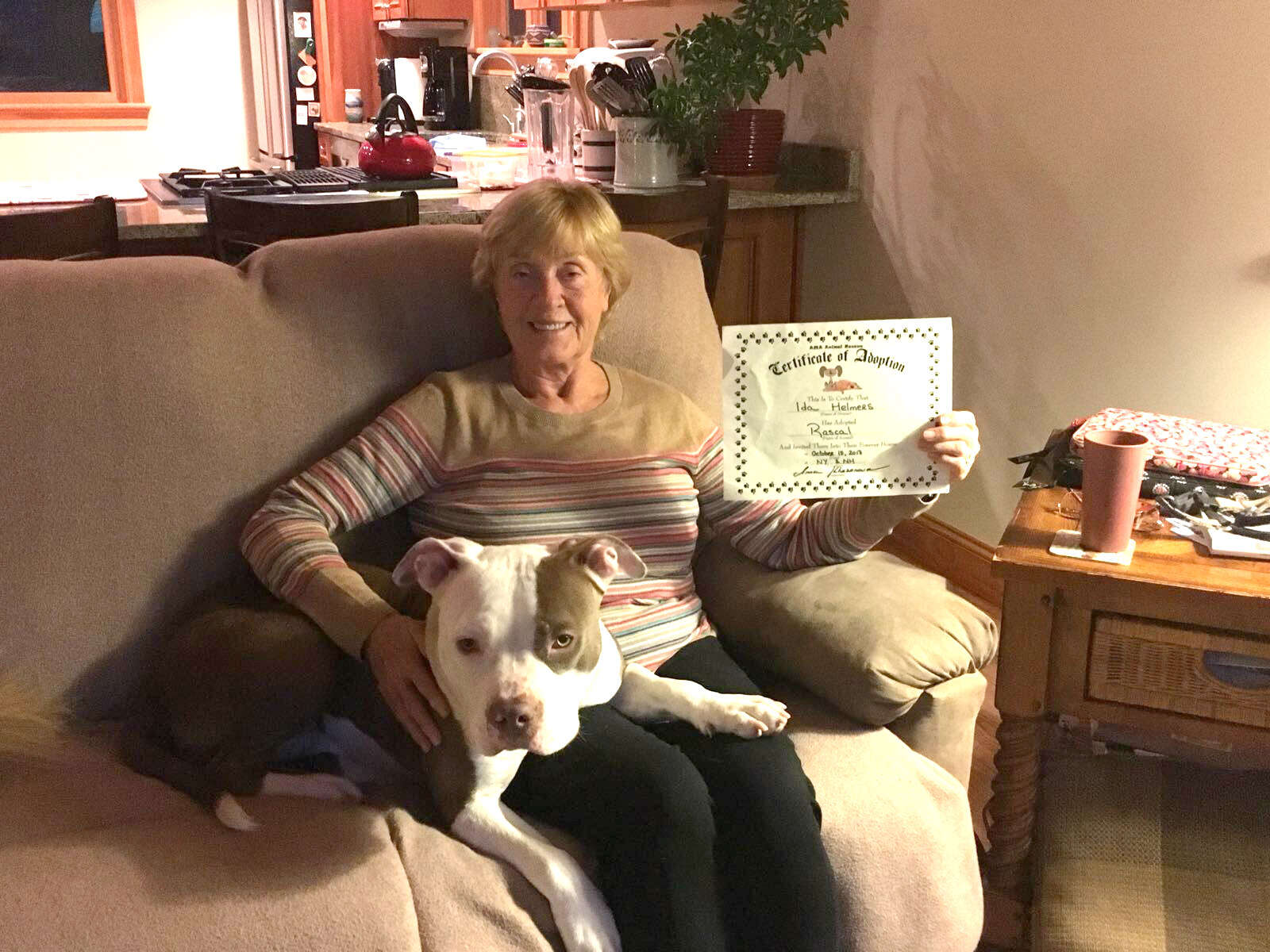 By that time, Rascal had nearly doubled in weight and was ready for the move. Helmers woke up at 4 a.m. one morning in July to drive five hours to New York to meet Rascal — and bring him home for good.
"My heart completely melted when I finally saw him in person," Helmers told The Dodo. "I had only seen him on Facebook on a friend's page, and I felt like it was not even my choice — I was being led to do this. Everything fell into place like it was truly meant to be."
At his new home, Rascal's dog sister, Kasha, a 7-year-old chow chow, has shown him all the tips and tricks of living there, like how to ask to go outside or where to stand when Mom is cooking to maybe get a scrap. Rascal also shares the home with two rescue kittens, whom he is extra gentle with.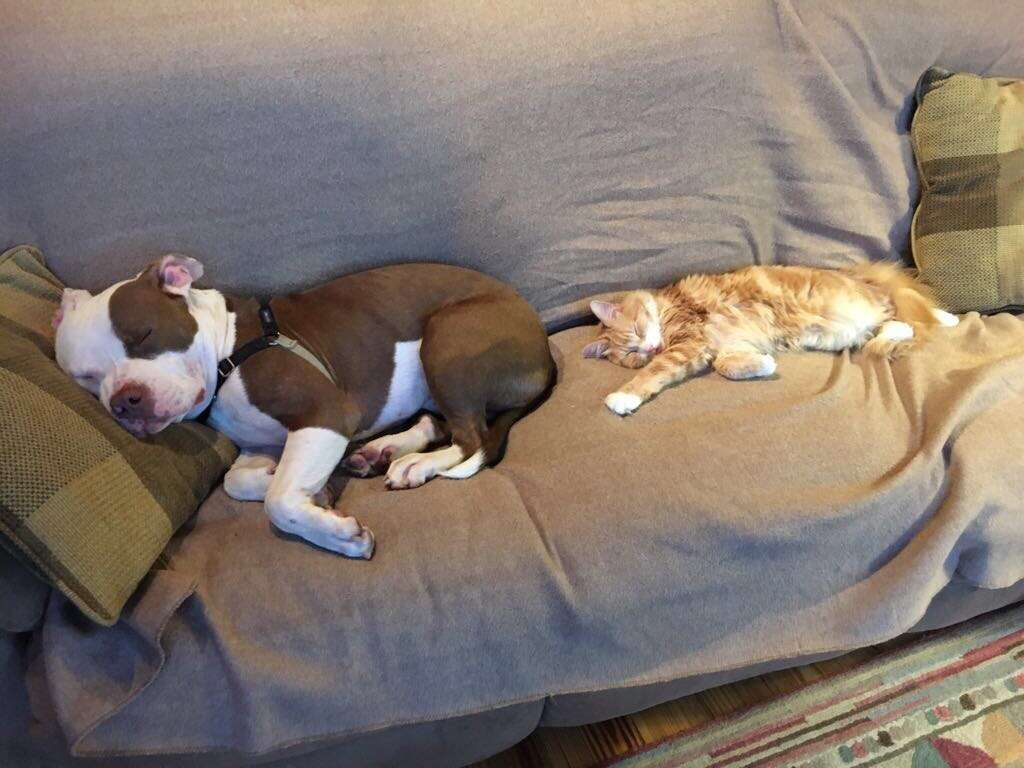 Living near the White Mountains in New Hampshire, the dogs have plenty of space to run and play outdoors together — and at the end of the day, there's always time to cuddle in the sun.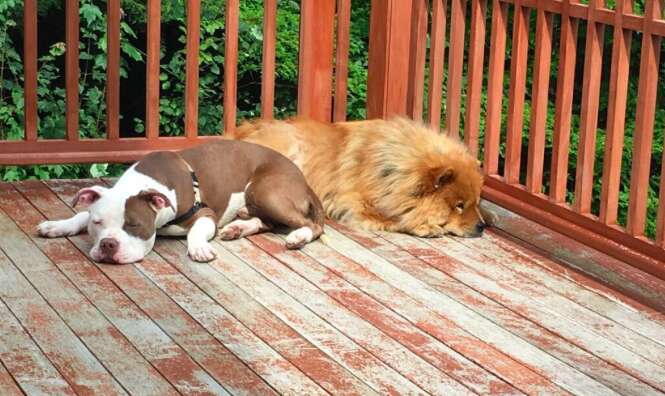 "His doggy bed is right next to my bed, and every night he will sit and wait in front of the bed for me to bring him his blanket," Helmers said. "As soon as I cover him up, he snuggles into his bed and looks up at me with the sweetest eyes. When he looks at me, I instantly feel better about anything I was worried about that day."
To help AMA Animal Rescue save more dogs like Rascal, you can
make a donation
.
Looking for a pet? Then meet Dodo Adoptbot, an interactive guide for new pet parents. Get
started on Facebook Messenger
or text HOME to 38349.