Easter Arrives Early For Local Squirrel Going To Town On Some Peeps He Found
"Even while he eyed me cautiously, he never stopped eating!"
The other day, John Liotta was with his wife and four children on a visit to a local park. The weather was nice, and there was plenty of room for the kids to run and play. It was a picture-perfect family outing.
But then Liotta spotted something that stopped him in his tracks.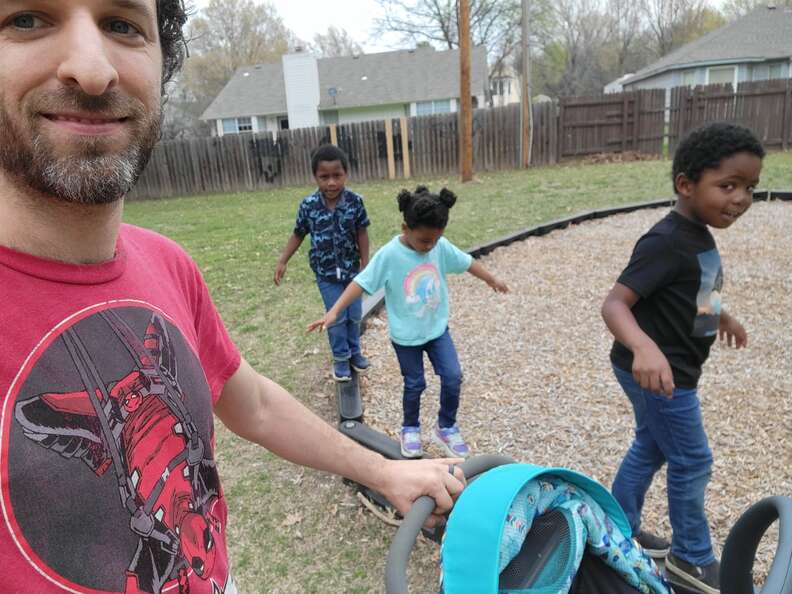 Liotta was on stroller duty with his youngest child when, while heading to some nearby benches, he noticed a squirrel frolicking toward the treeline in front of them. This particular squirrel, however, was enjoying more than just the pleasant springtime weather.
He had something in his mouth. Something tasty.
At first, Liotta thought the squirrel had a wild mushroom in his grasp. It was an unusual enough sight that Liotta decided to capture it on camera. But the truth was actually far more unexpected.
"When I zoomed in on the squirrel, I realized he was holding a pair of purple Peep bunnies and was nibbling away," Liotta told The Dodo.
Here's video of the squirrel with that sugary prize:
Liotta had seen some Peeps laying on the ground in the playground earlier, likely dropped and abandoned by some youngster. But a little dirt didn't bother the squirrel, evidently.
"The squirrel was very excited about the treat he had discovered," Liotta said. "Even while he eyed me cautiously, he never stopped eating!"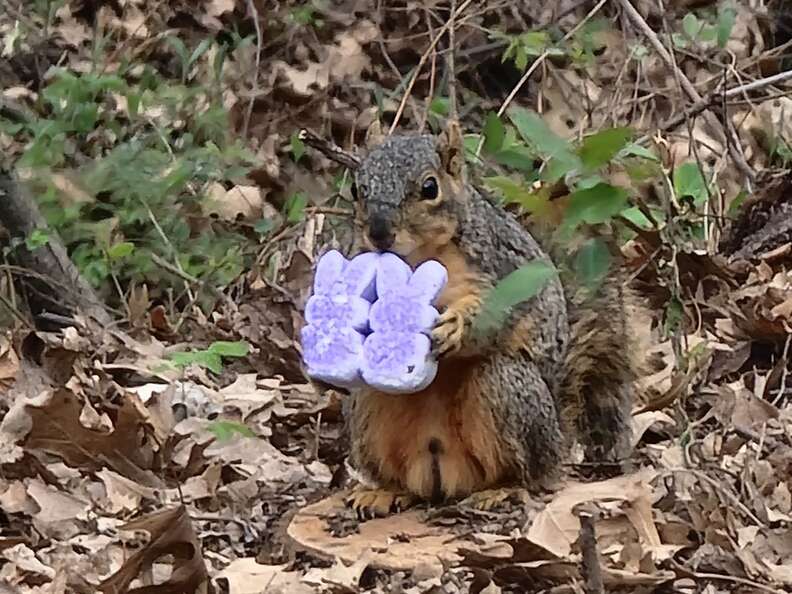 The squirrel lingered long enough for his kids to enjoy the show, before disappearing into a tree to continue nibbling on those purple, marshmallow bunnies when one of Liotta's kids got closer.
Easter had come early for the fluffy-tailed local — and, in some ways, for the Liotta Family as well.
"We were just as excited that the squirrel found those Peeps as he was!" Liotta said.
Smart Buys From Companies That Help Save Animals
We may earn a commission if you purchase from our links.