Dog Wanders Around Neighborhood For Days Searching For His Family
"He would circle the same three streets over and over again ..."
The other day, residents of a Southern California neighborhood noticed a big dog circling a nearby highway and some surrounding streets. They instantly reached out to Suzette Hall, founder of Logan's Legacy dog rescue, for help, and she could tell from his behavior that the pup wasn't a stray.
"He definitely did have a home before," Hall told The Dodo. "He would circle the same three streets over and over again, and that's what they do when they've been dumped — they stay in the area where they were left."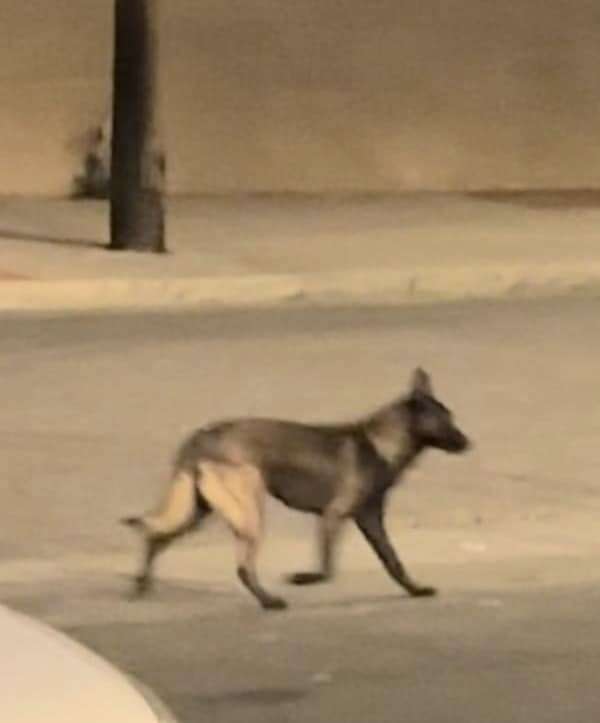 Despite all their efforts, the dog evaded everyone's rescue attempts. Sometimes, he'd run down an adjacent street to hide from the Good Samaritans trying to capture him. Other times, the dog would make his way over to the highway, stopping everyone behind him in their tracks.
"He would go up the entrance ramp and make a U-turn," Hall said. "I was so scared that he was gonna go back on the freeway, but, luckily, he came back down."
When Hall got there, she decided to try a different approach: Instead of closing in on the dog to catch him, she'd give him the space he needed while keeping an eye on his habits. By figuring out where he was hiding, Hall could find the best spot to place her humane trap. She hoped that he'd be more willing to go in if it was on his terms.
Hall was already sad knowing that the dog had spent so much time alone, but as she watched him wander around the neighborhood, her heart broke even more.
"He was so hungry," Hall said. "He would go into the yards where they had cats and eat the cat food, then go over and drink gutter water. He was hungry, but he was also so scared."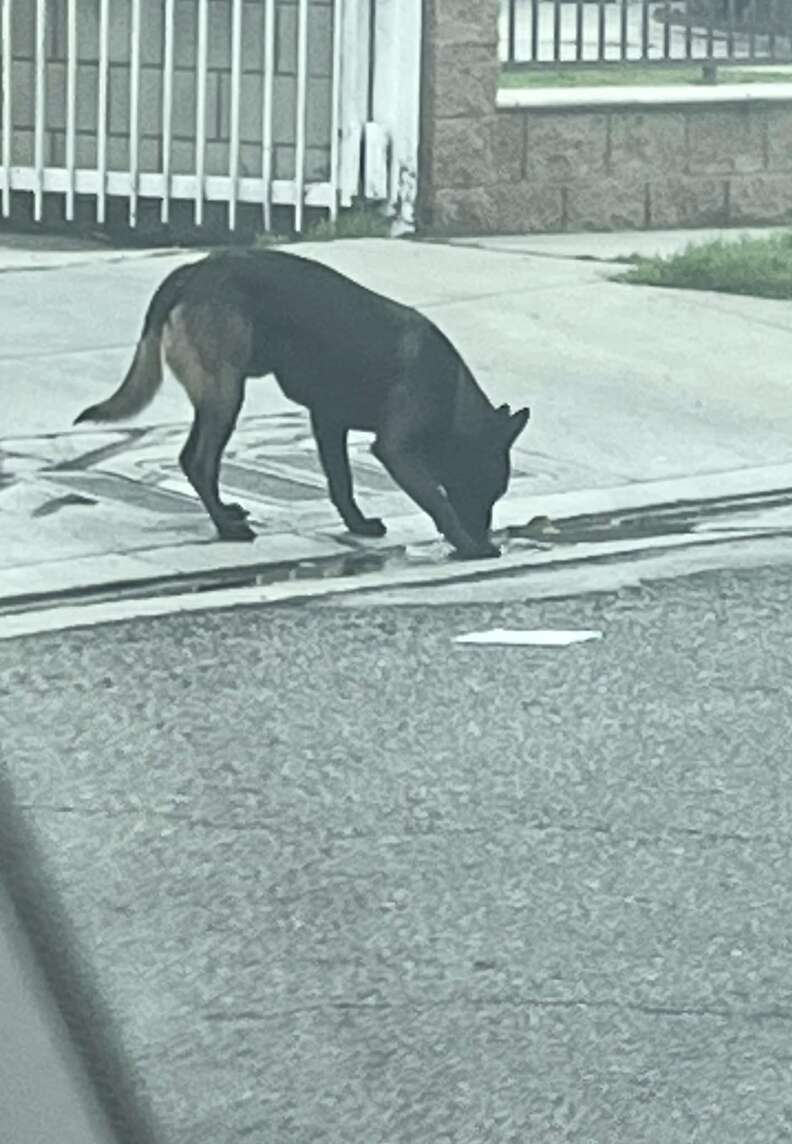 Hall soon figured out where the dog was going to sleep at night, so she set her trap there with delicious treats and high hopes. She watched with anticipation as the pup approached the trap, and her heart sank seconds later when he sniffed the food then walked away.
For their next attempt, Hall's team of rescuers decided to move the trap to a different yard. It was the middle of the night, and, even though he had his guard up, they felt as though the dog would feel safe enough to investigate the trap a little more.
"We threw little pieces of hot dog in his direction then went and hid," Hall said. "He went into that trap so fast after that. It was quiet, so he didn't feel threatened."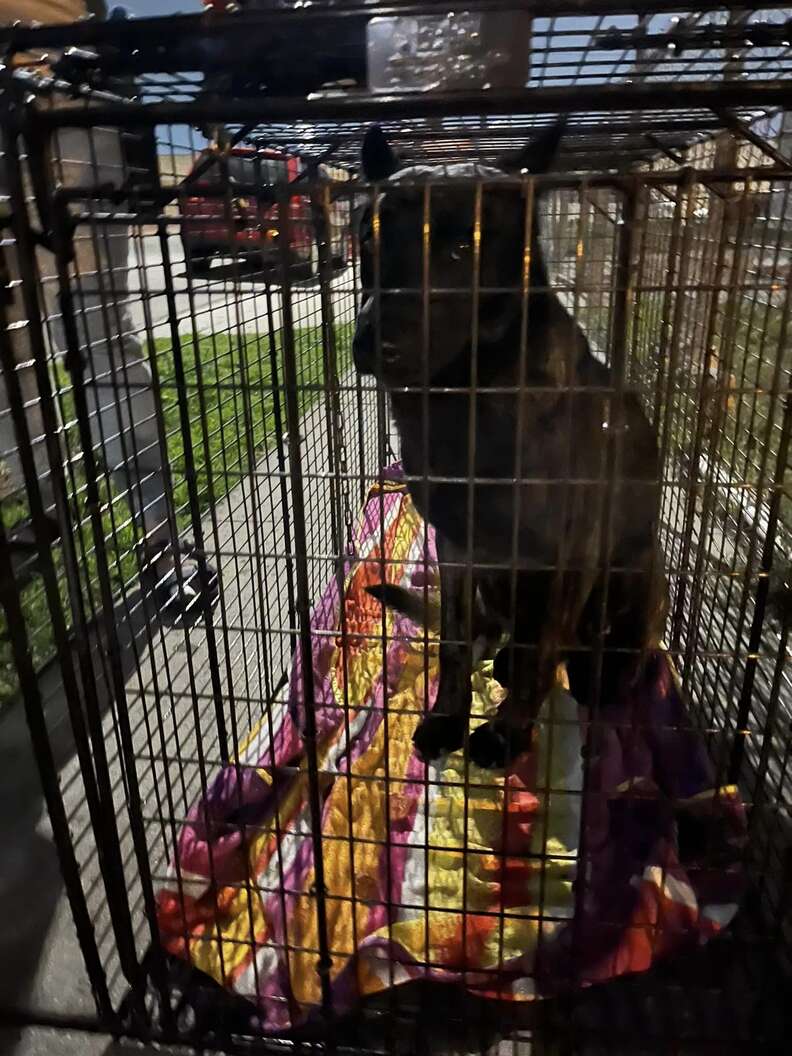 With the dog finally secured in her trap, Hall breathed a sigh of relief. For the first time in days, he was safe.
As they drove together to the vet, Hall looked back at the dog, whom she later named Vader, and saw him peacefully sleeping.
"He fell asleep like there was no tomorrow. He hadn't had any sleep that whole week," Hall said. "That's my favorite part: when they close both eyes because they're safe."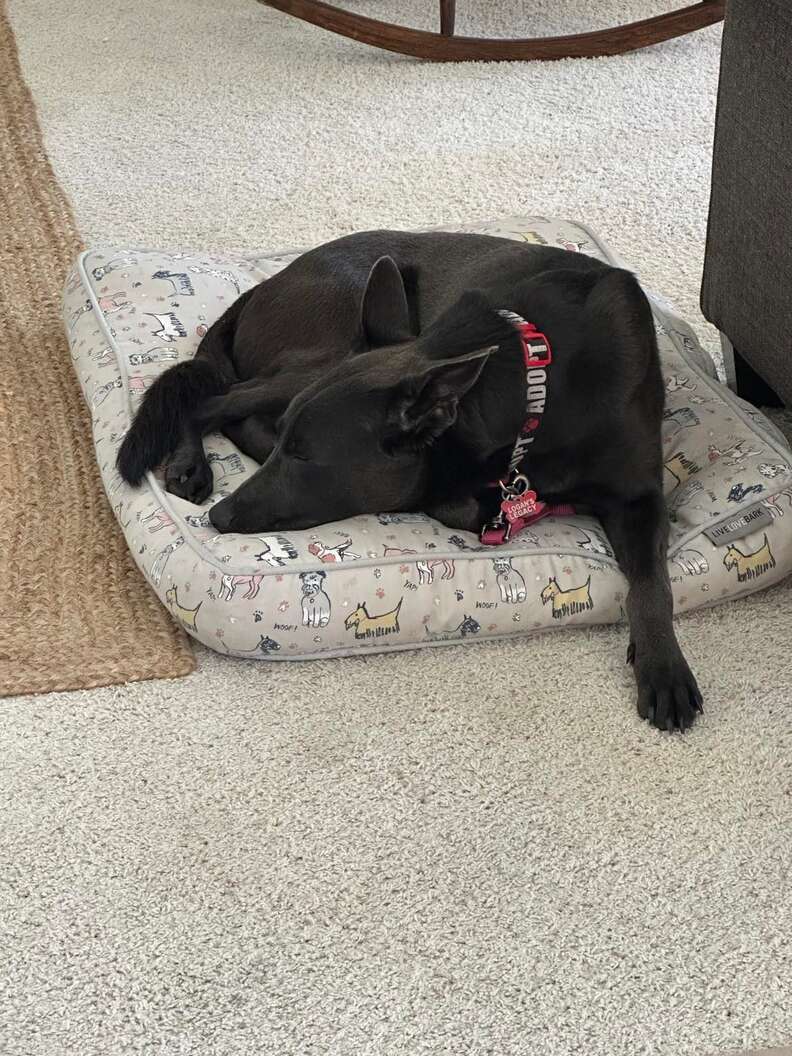 After a short nap, Vader walked into Camino Pet Hospital. He was wary of his new friends at first, but they showered him with love, and soon Vader felt right at home. After receiving a clean bill of health from the doctor, Vader settled into his very own room at the clinic for some much-needed rest.
"The vet let him stay there a couple of nights so he could decompress," Hall said. "Then he went with my trainer who fosters and trains at the same time."
Even though he spent most of his time alone before being rescued, Vader thrived at his foster home surrounded by other dogs. It wasn't long before he was totally out of his shell and a proud new member of a dog pack.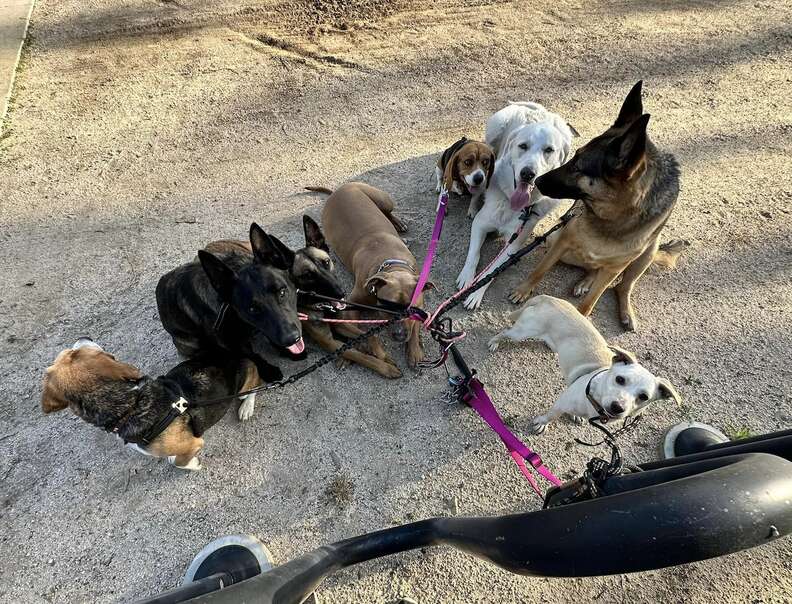 Today, Vader can usually be found playing or going on walks with his pack, but, more than anything, he loves to snuggle up with everyone he can get his paws on.
"He'd cuddle somebody all day if he could," Hall said. "He cuddles with all of his foster brothers, including a new puppy the trainer just got. He and that puppy just lay together on the couch all day."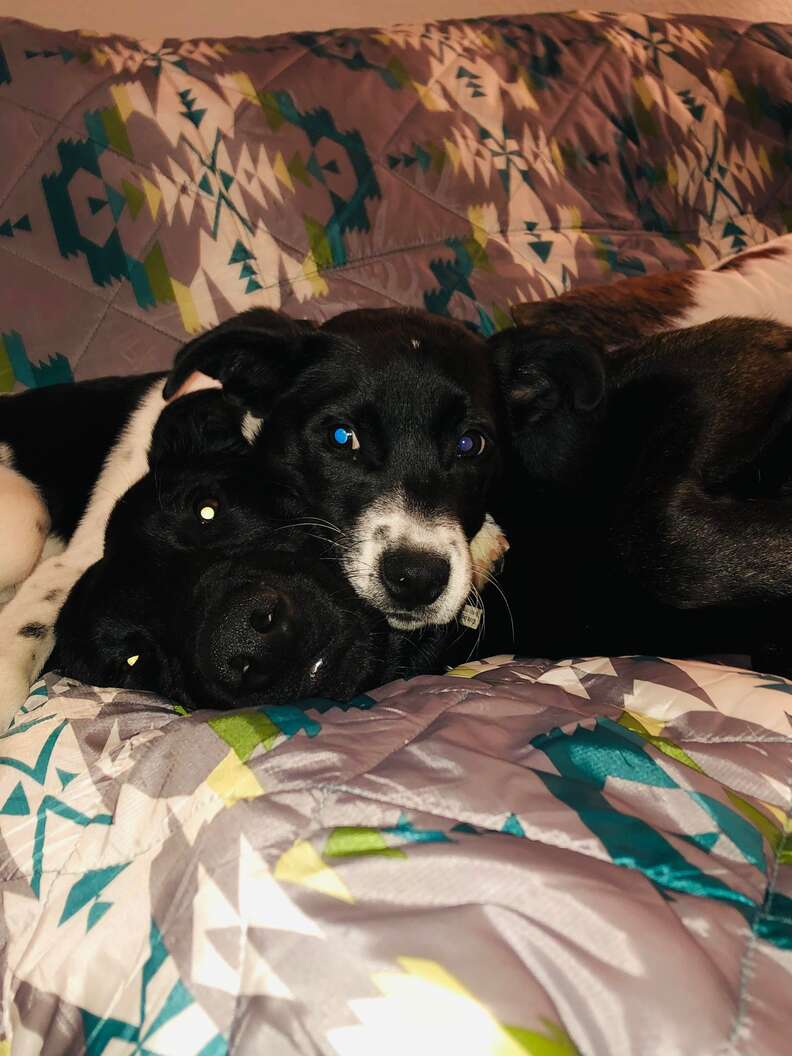 It hasn't been long since Hall rescued Vader, but, thanks to her team's amazing care, his life has completely changed. The sweet pup is still waiting for a forever home, but for now he'll keep enjoying every day alongside his new best friends.
"He's like a whole new dog now," Hall said. "He's a total miracle."
To inquire about adopting Vader, reach out to
Suzette Hall
on Facebook.
To help pups like Vader get the help they need, make a donation to
Camino Pet Hospital
under "Logan's Legacy 29."
The Coziest Dog Beds Your Pup Will Love
We may earn a commission if you purchase from our links.