Dog Walker Notices Hole In The Ground — Then Does A Double Take
"Anyone could have easily missed her."
A dog walker was out hiking through a valley in Brighton, England, taking in the scenery, when they spotted a hole in the ground — and had to do a double take. Someone was wedged into the hole, completely stuck, and the dog walker truly couldn't believe their eyes when they saw who it was.
Somehow, a sheep had fallen in the hole and couldn't get free. The dog walker immediately contacted the RSPCA, and the two animal rescue officers deployed to the scene were also surprised to find such a large sheep in a small hole.
"We have no idea how the poor sheep got in this situation in the first place and there was no way she could have got out on her own," Chloe Wilson, an animal rescue officer with the RSPCA, said in a press release. "We're just so grateful to the dog walker who found her as anyone could have easily missed her."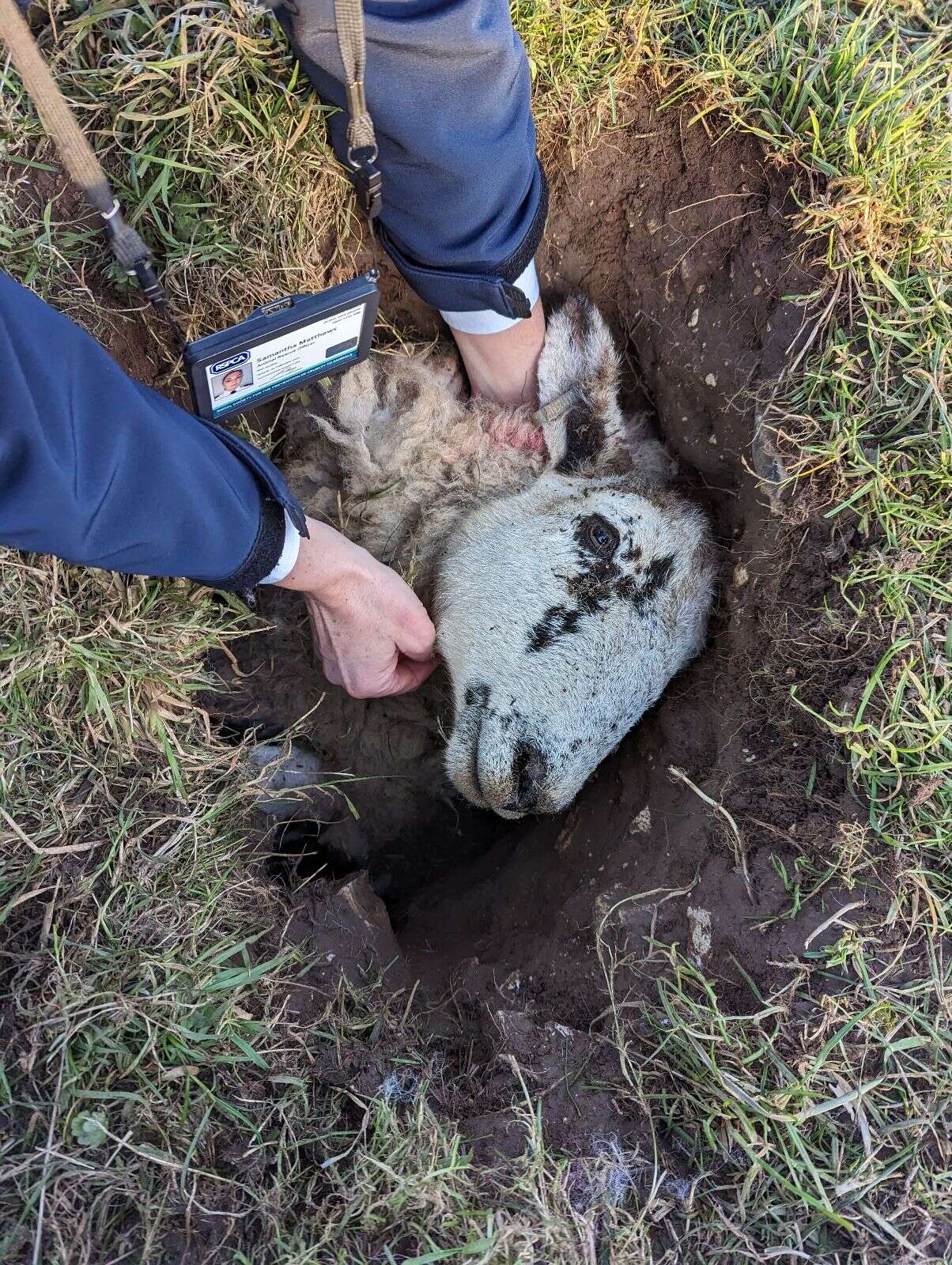 Since she was so wedged in there, it was a bit of a puzzle trying to figure out how to pull the sheep out of the hole. The animal rescue officers managed to gently wiggle the sheep enough that her legs were freed, which then allowed them to safely pull her out.
"We checked her over and she was quite skinny, so she could have been down there for a few days," Wilson said. "Thankfully she wasn't injured, but we checked her over for any bones being broken and she seemed fine — just understandably a little wobbly on her legs."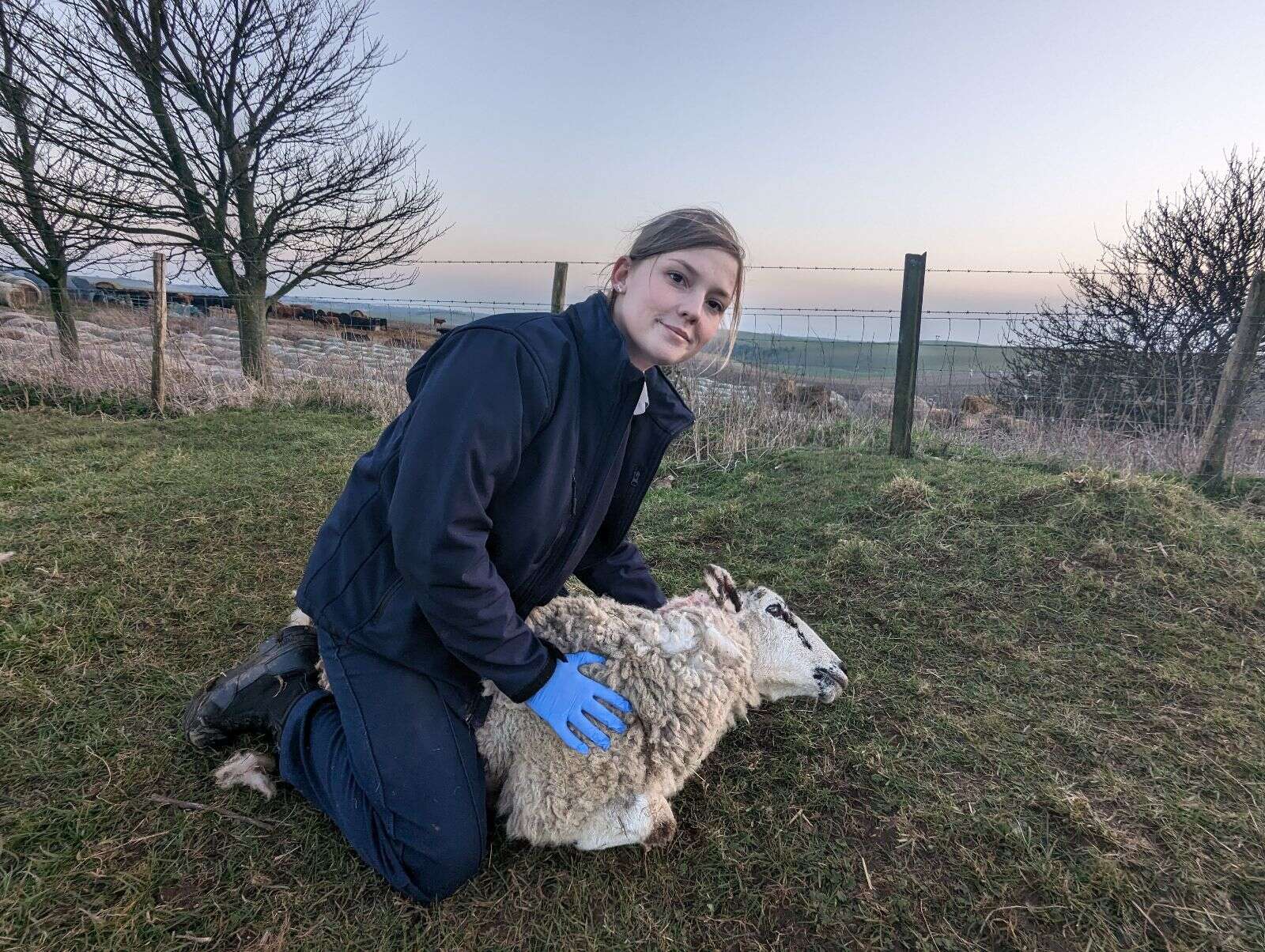 The officers managed to track down the sheep's family and get her home safely. They promised to give her some extra TLC to help her recover from her ordeal. It's still a mystery as to how she ended up stuck in the first place, but everyone is just grateful that someone noticed her down there and called for help.
Shop These Sustainable Picks
We may earn a commission if you purchase from our links.