Dog Found All Alone Tied To Tree With Note In Middle Of Park
"Don't let my size scare you. I'm sweet."
On Monday, Eric Maus, a dog walker in Brooklyn, was taking his clients, Gouda and Lily, on an extra-long hike through Prospect Park when he came across something entirely unexpected.
"When I was walking up to the waterfall, across the bridge, I saw this really big, chubby pit bull tied to the tree," Maus told The Dodo. "I looked around and I called out to her, 'Hey, where's your owner?'"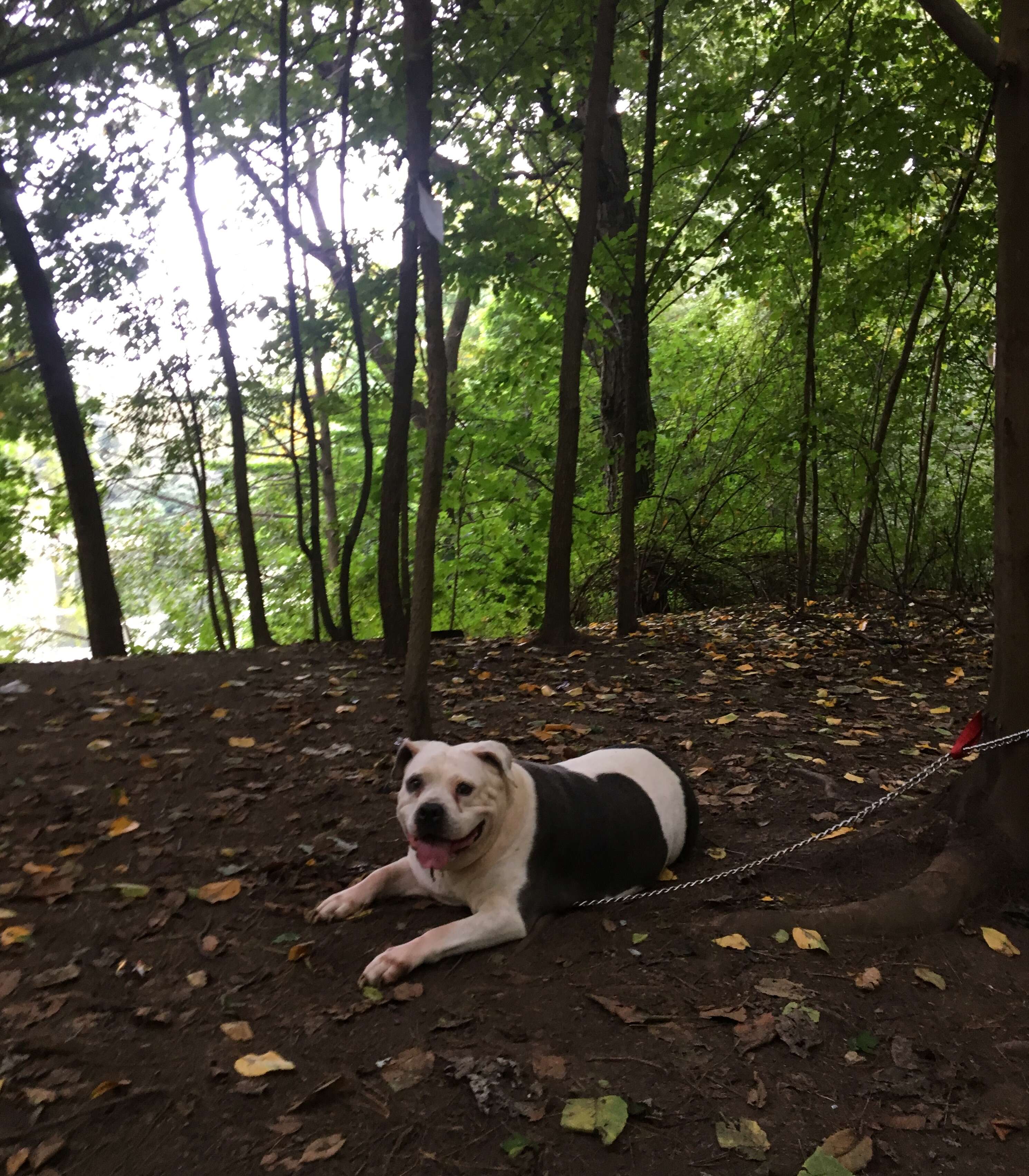 Maus looked around, but he didn't see anyone nearby, so he immediately sensed that something was wrong. He carefully approached the pit bull with the other two dogs in tow, and to his surprise, the large dog didn't move an inch. "The pit bull was being so sweet and so gentle," Maus said. "She was just laying there, tongue out, so cute."
Hanging from the tree, stuck to a cluster of leaves, was a piece of paper with a few sentences scribbled in Sharpie. The note explained that the 7-year-old pit bull's name was Mamas, and expressed that the dog's looks could be deceiving.
"Take me home. I'm a great dog," the note read. "Don't let my size scare you. I'm sweet."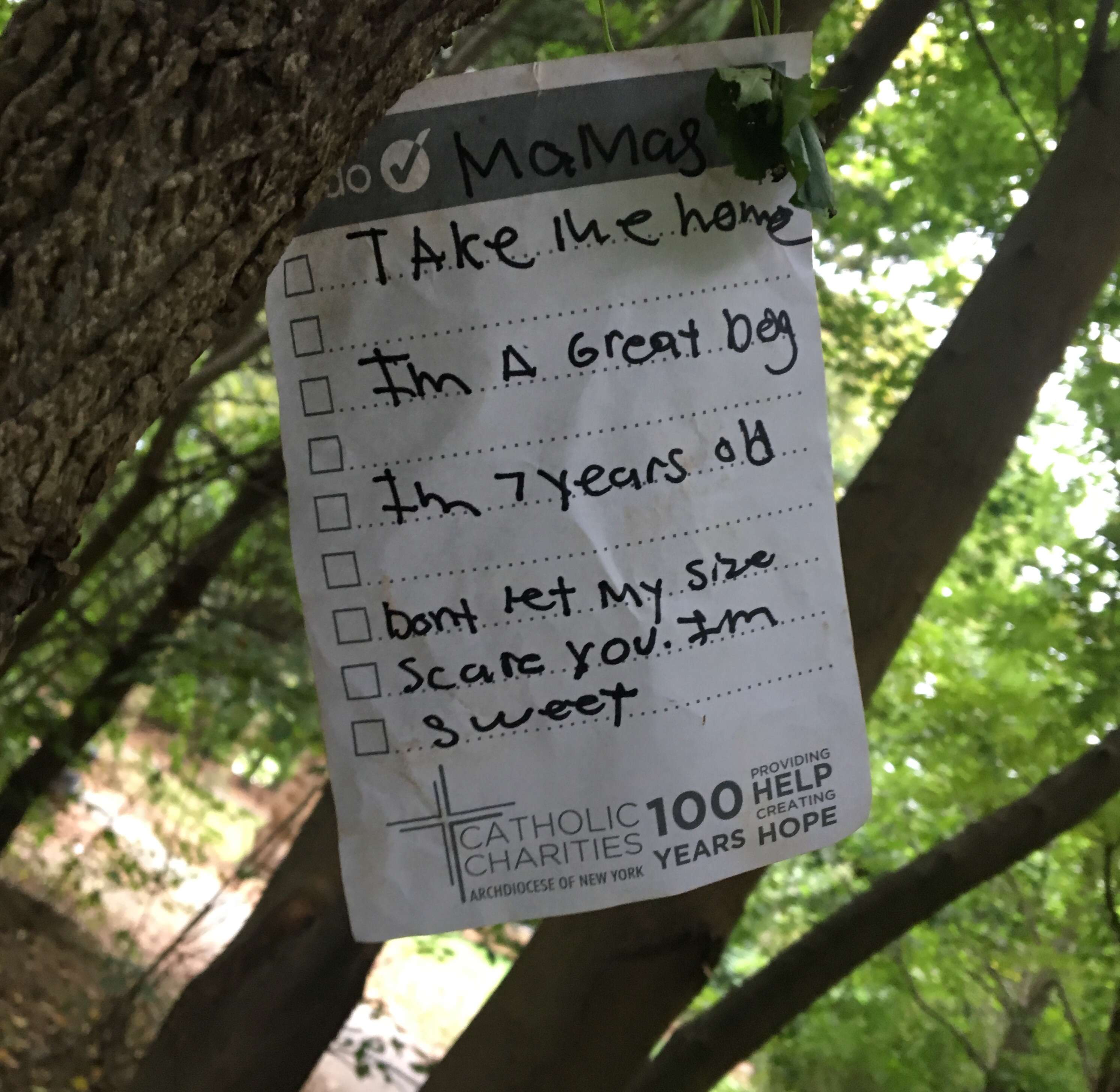 Maus' suspicion that the dog had been abandoned in the middle of a busy New York City park was confirmed, and he knew he had to do something. But what?
He could see from the note that Mamas' former owner cared about her, but anyone walking by could easily pick up the docile dog. "I didn't know what to do, but I wanted to help her," Maus said. "Prospect Park isn't a good spot for a dog to be alone."
Maus posted a photo of Mamas to a neighborhood Facebook page asking for advice, and within five minutes the responses started rolling in. One Good Samaritan met Maus and the pup by the tree and arranged for a car to pick them up outside the park and bring them to Sean Casey Animal Rescue, a nearby shelter that was able to make a kennel available for Mamas.
They walked Mamas out of the park together, but due to her size and a possible bladder infection, the older dog had to take it slow. Once the car arrived at the rescue, however, all of Mamas' hesitancy seemed to disappear.
"When we took her out of the car it seemed like she was ready," Maus said. "She basically jumped out of the car — which was a really good sign. She knew that she was safe."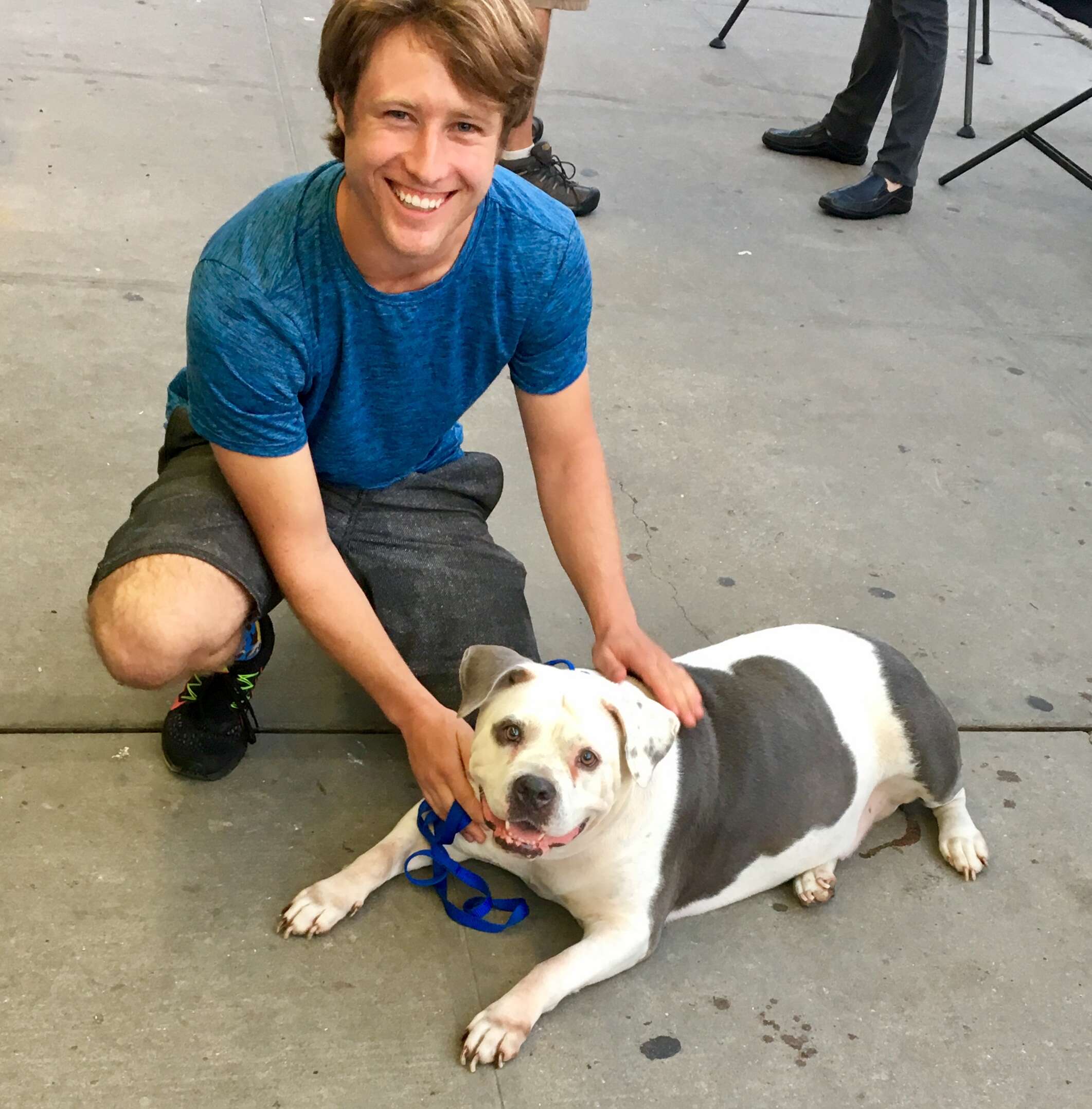 Once Mamas' required stray hold is complete and she receives a clean bill of health from the veterinarian, she'll be ready to start the next chapter of her life.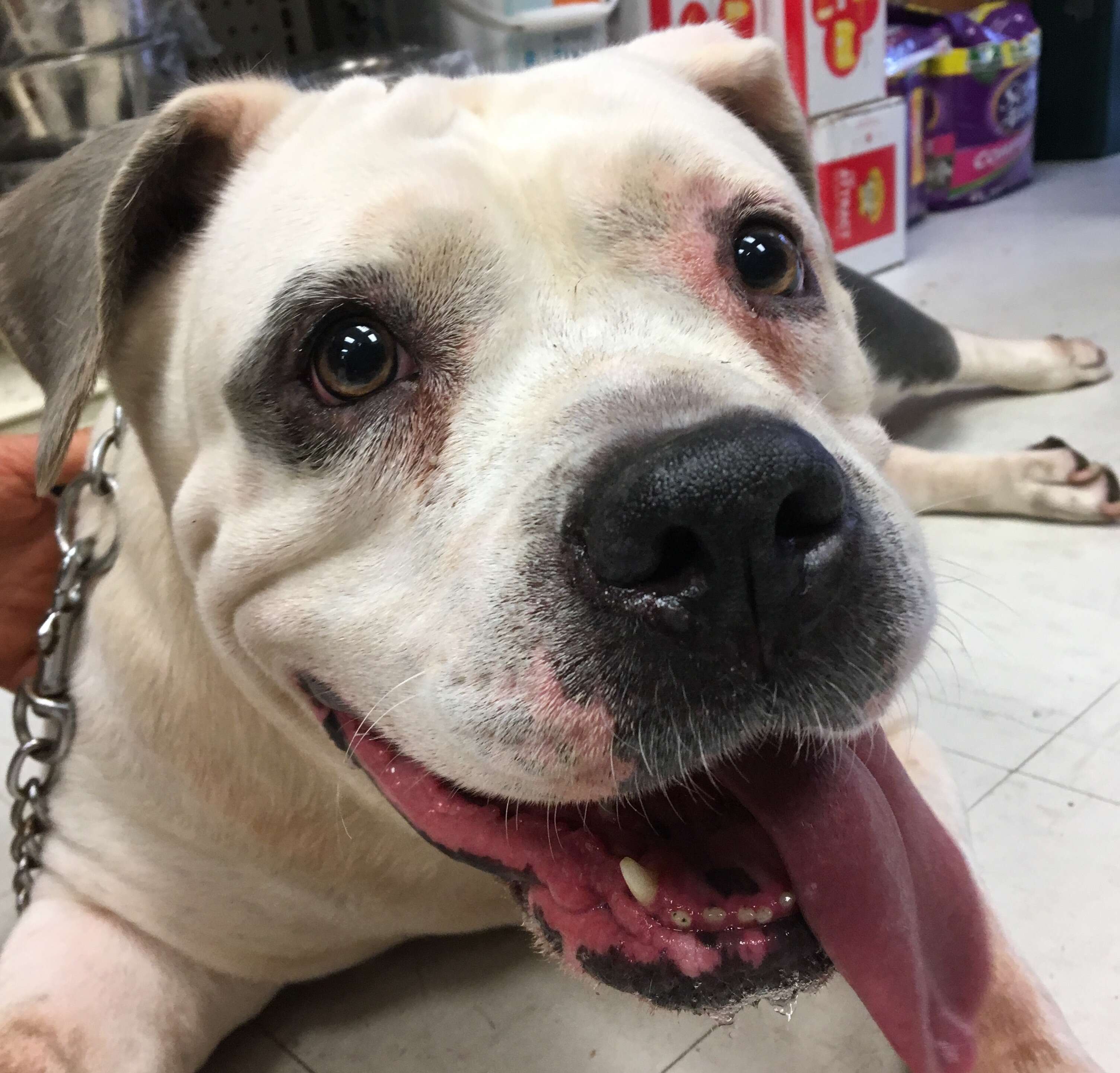 But, until then, Mamas is happy to be out of the park. "She's settling in well and she likes everybody and everything," a spokesperson for the shelter told The Dodo.
Maus knows whoever adopts Mamas will be lucky. "[She's] a total sweetheart, with big brown doe-y eyes," Maus added. "She's just a happy dog."