Dog Sees Adoptable Cat And Falls Absolutely, Madly, Totally In Love
"[It was] as if he had known her his whole life" 😍💕
Kelsey Gilland and her husband were shopping at PetSmart, looking for a cone for one of their dogs, and decided to go and see if they had any adoptable cats that day. Due to COVID-19, the past few times the couple had been to PetSmart there hadn't been any, but that day they were delighted to see two adorable cats hanging out. They were only going to look — but their dog Paisleigh had other plans.
As soon as Paisleigh saw one of the cats, Oliver, she was completely smitten with him. The instant best friends interacted through the glass and seemed to have a special connection right off the bat.
"When I saw the way they reacted together my husband looked at me and said, 'Babe, it's an orange cat, isn't that what you've been wanting?' Everything in me said, 'YES! Please, let's take him home!'"
Gilland was worried about how Oliver would fit in with the family's two other cats, though, and so the trio left PetSmart without Oliver, much to Paisleigh's dismay.
That night, Gilland couldn't stop thinking about Oliver. The way he and Paisleigh connected had been such magic, and she began to think that maybe he was meant to be a part of their family.
"I thought about that sweet kitty all night long and when I woke … I wanted to go back to PetSmart to see if he was still there," Gilland said. "My husband was all for it. We got dressed and went to PetSmart, we took our own crate because we knew we were bringing him home if he was still there."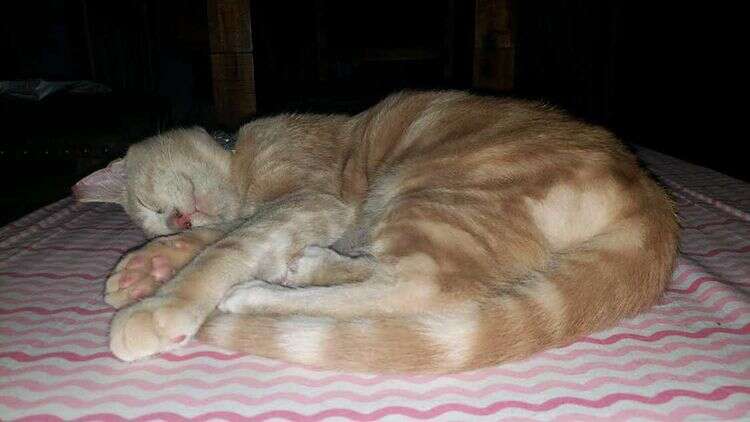 Luckily, Oliver was still there and available for adoption. Due to COVID-19, the couple wasn't able to do a meet and greet with Oliver before adopting him, but they decided it didn't matter. They went with Paisleigh's instincts and took him home.
As soon as they got home, they let Oliver out of his crate so he could officially meet Paisleigh face-to-face — and the pair were just as in love as they'd been at PetSmart the day before.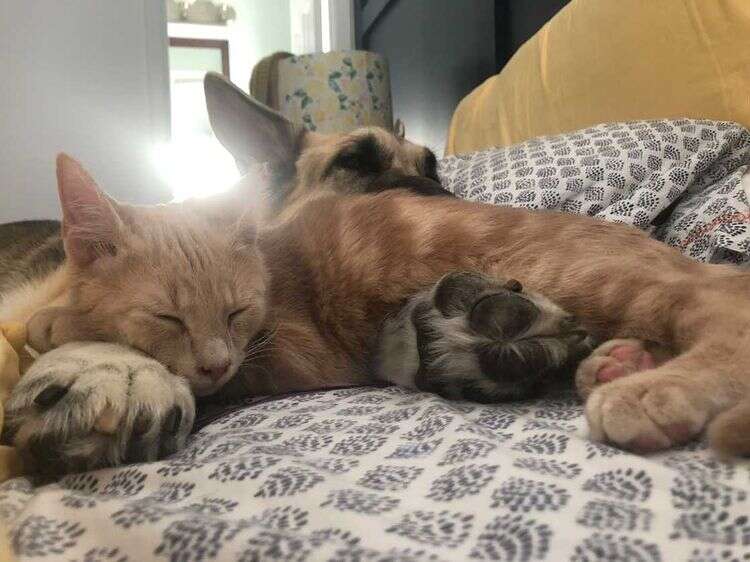 "Oliver came right out of his cage and right over to Paisleigh without any hesitation as if he had known her his whole life," Gilland said. "At first she just wanted to lick all over him but he didn't mind at all. He was purring so loudly. They spent the next four hours together snuggling in bed with me before we let the other animals in to meet."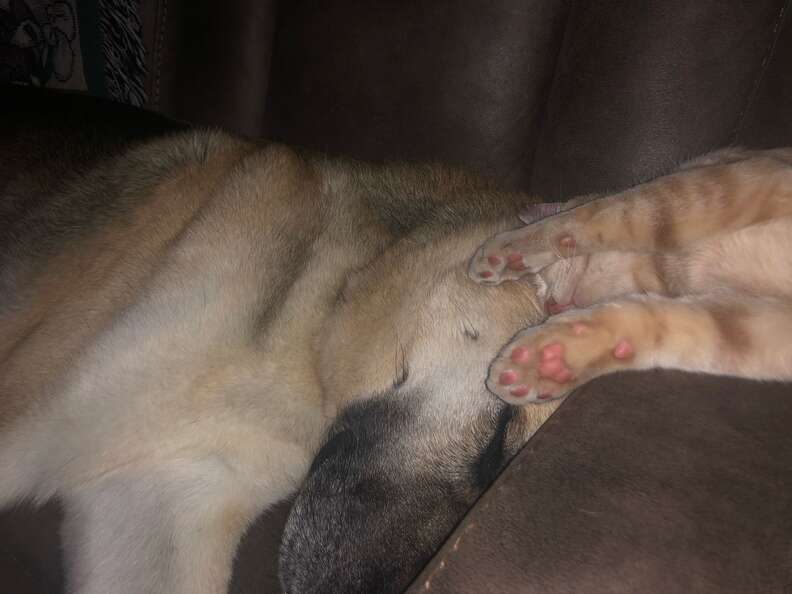 Any worries the couple had about Oliver fitting in with the rest of the family immediately faded away. Their other pets quickly accepted him as a member of the pack, and Paisleigh was absolutely overjoyed that her parents had listened to her and brought Oliver home. Somehow, she knew that she and Oliver were always meant to be together.
"He is so loving and snuggly and shares so many characteristics that Paisleigh does, it's crazy," Gilland said. "It's like a match made in heaven."
Paisleigh loves her brother Oliver so much, and her parents are so grateful they brought her to PetSmart that day so that she could accidentally choose their newest family member.
The Coolest Tent Beds For Your Pet