Dog Runs Up To Car Begging For Help And Leads Driver To An Abandoned House
There was a surprise waiting inside 😲
On a recent drive through Cleveland, Texas, Zully Vasquez Ventura was surprised when a skinny dog in the road approached her car. Ventura, who has experience rescuing stray dogs in the area, knew something was wrong.
Unfortunately, the dog got away before Ventura could help. But days later, Ventura saw the dog again. This time, Ventura stopped the car and the pup ran over. She was heartbroken to see the dog was malnourished and in distress, so Ventura gave her a helping hand.
"She was just desperate," Ventura told The Dodo. "I put her in my car and drove home so I could hold her and care for her."
Safe at Ventura's home, the dog happily ate and drank. But the pup, later named Nala, still seemed anxious. As she gave Nala a bath, Ventura noticed the dog's body showed signs of having recently given birth. Ventura was alarmed — were Nala's babies somewhere out there, all alone?
Ventura rushed Nala back to the spot where they first met and encouraged the dog to lead the way. It took a while, but eventually Nala realized what she was meant to do, and the determined mama knew exactly where to go.
"Her ears got really pointy and her nose started moving a lot," Ventura said. "She was sniffing for miles, [then] all the sudden she took [off] running."
Nala took Ventura to the site of an abandoned house. Scouring the area, Ventura's heart almost leapt out of her chest — there, hiding under the base of the house, were Nala's six puppies.
"I let go of the leash so she [could] reunite with her babies," Ventura said. "I was in disbelief … I was so grateful they were still alive."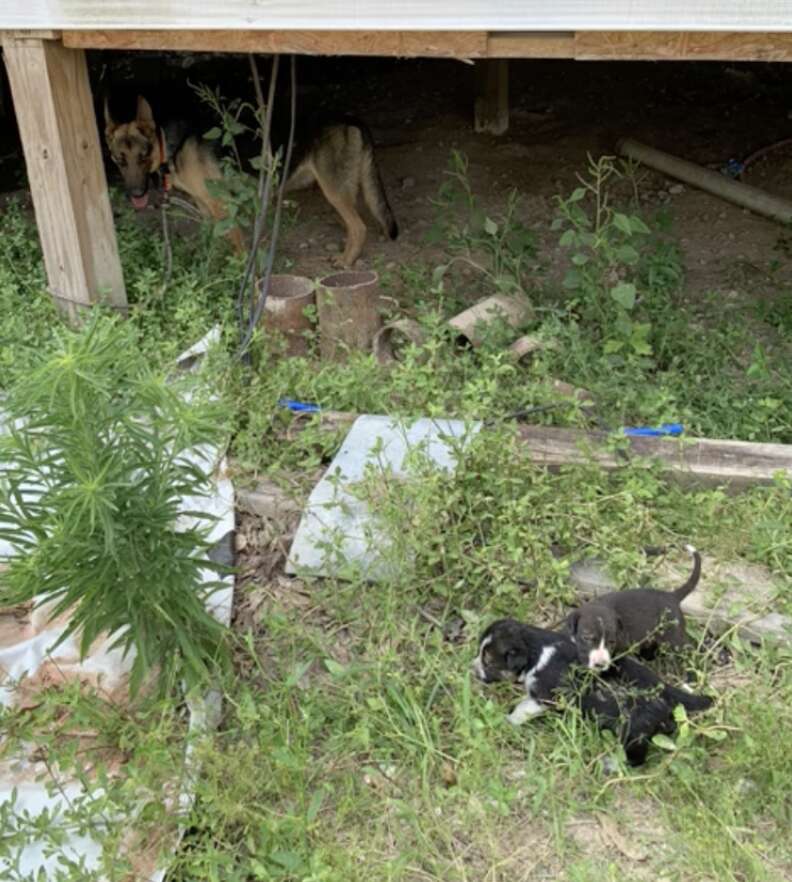 Ventura recorded the reunion in a video, here:
Finally reunited, Nala and her puppies found sanctuary at Sav-A-Pet Houston.
Three puppies have since found loving homes, but the remaining three and their mom are still waiting at Sav-A-Pet, hoping their perfect match comes along soon.
Help Your Senior Pup Get His Groove Back
We may earn a commission if you purchase from our links.