Dog Who Was Nearly Starved By Owner Is So Fluffy And Happy Now
"He's totally spoiled."
It was amazing that Dong-Jin was still alive. The dog hadn't eaten a good meal in months, and he hardly had enough strength to stand, let alone walk. He also had a bad case of demodex mange, which had made most of his fur fall out.
In February 2016, a man noticed Dong-Jin tied up on a property in Jeongdongjin, a small city in South Korea. Dong-Jin was a Samoyed, a type of dog known for having copious amounts of white, fluffy fur — but Dong-Jin was nearly bald.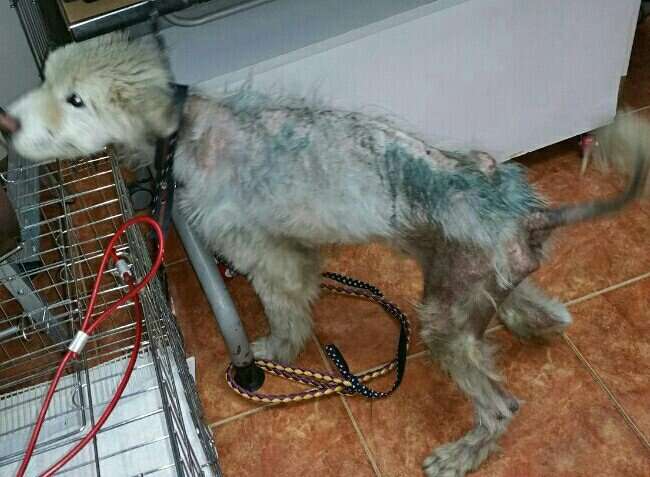 "The dog was very sick and there was obviously something very wrong with him," Ek Park, founder of Free Korean Dogs, an organization that rescues dogs from South Korea and rehomes them in North America, told The Dodo. "It was a very tough situation."
When the man confronted the owner and asked for the dog, the owner refused to give Dong-Jin to him. But the man persisted — he threatened to report the owner for animal cruelty, which led the owner to finally surrender the dog to him.
The man whisked Dong-Jin to an emergency vet clinic, but the dog was in such bad shape, the vet team wasn't certain they could save his life.
"The vet said, 'His body is pretty much dead, so we don't know if he can endure any medication or any treatments,'" Park said.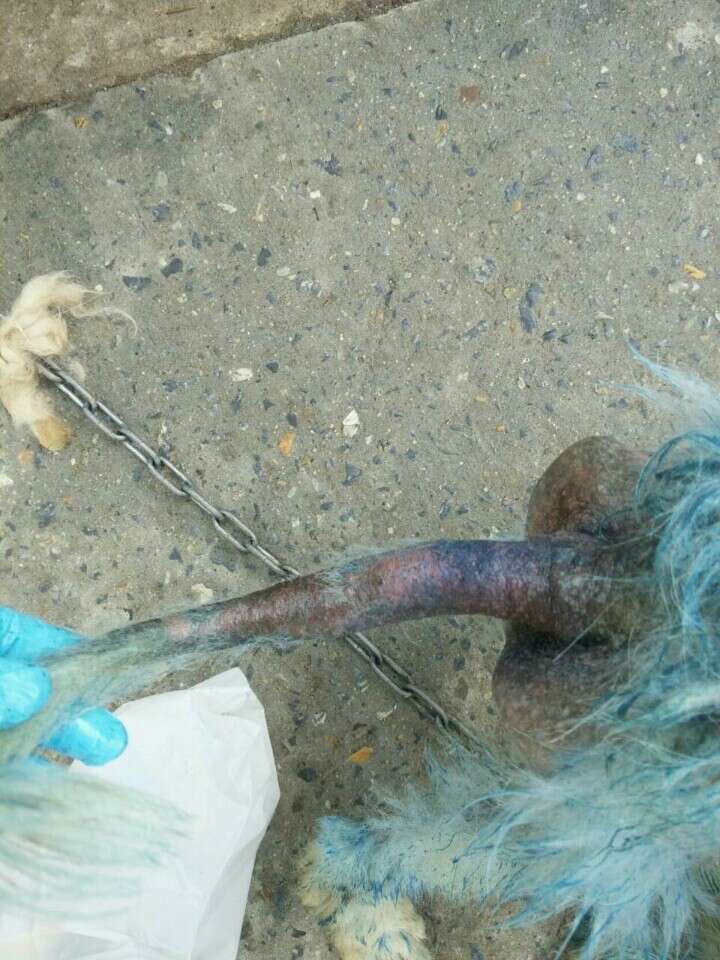 But they tried their best and, to everyone's surprise, Dong-Jin started to get better. He slowly gained weight and his fur grew in.
"In four months, we saw a big difference," Park said. "Then, after six months, he became like a normal dog."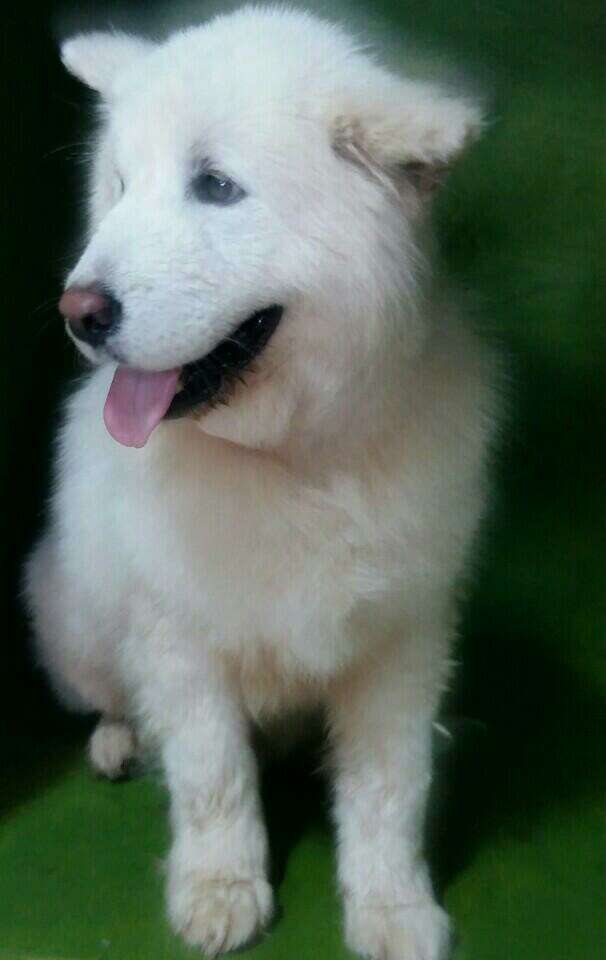 When Dong-Jin was well enough to leave the vet clinic, he went into foster care at a private shelter in South Korea.
"He was with a lot of dogs and he loved being with them," Park said. "He was very happy. He knew he was in a safe place."
Shortly after Park posted Dong-Jin's profile on the Free Korean Dogs website, a family in Vancouver, Canada, got in touch. They were smitten with Dong-Jin, who'd gained about 30 pounds and had a thick mane of white fur by now. "They saw photos of him and felt that he was very special," Park said.
Many people had actually applied to adopt Dong-Jin, but Park felt that the family in Vancouver was the best fit for him.
"They had a beautiful house and a backyard," Park said. "The mom is a writer and she works from home, so Dong-Jin wouldn't be alone."
This past September, Dong-Jin was loaded into a travel crate and flown to Vancouver to meet his new family.
"He's totally spoiled now," Park said. "He loves people so much. He's very sweet and gentle."

Park isn't too concerned about Dong-Jin's weight gain — she's just delighted that he has a family now. Not only does Dong-Jin have a loving mom and dad, but he has a new dog sibling, too, whom he adores.
"It's fantastic," Park said. "When I see pictures of Dong-Jin running around on green grass, nothing makes me happier."
To help Free Korean Dogs rescue more dogs like Dong-Jin and find them new homes, you can
make a donation to the organization
. If you'd like to adopt a rescued dog from South Korea yourself, visit the rescue's
adoption page
.
Thinking about adopting? Then meet Dodo Adoptbot, an interactive guide for new pet parents. Get started on
Facebook Messenger
or text HOME to 38349.