Dog Who Loves The Rain Hilariously Argues With Mom About Going Inside
"He was definitely telling me 'no.'"
Some dogs like the rain. Others, like Nikko, love it so much they refuse to come inside — even when Mom says it's time.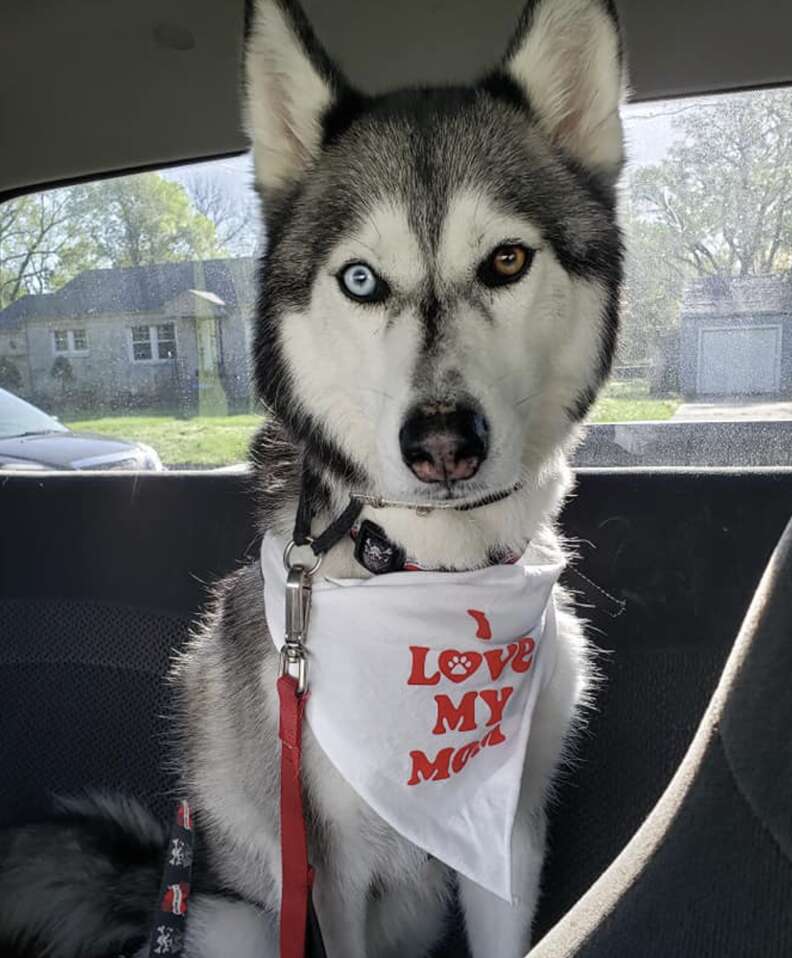 "He loves to be outside, and I had let him out since it was still on the cooler side," Nikko's mom, Misty Harmon, told The Dodo. "I had not realized it started to rain until the news came on and the weather was talking about storms moving in. I do not allow him out during storms, so I went to call him in."
Though he usually does as Harmon says, Nikko wasn't having any of his mom's orders on this particular night.
"He was definitely telling me 'no' and 'I don't want to,'" Harmon said. "Thankfully, when I put my shoes on to go outside, he figured out he wasn't going to win. If I had to come out in the rain, it would result in no treats. He chose to come in."
You can watch Nikko arguing with his mom here:
The vocal husky's antics aren't anything new. According to Harmon, Nikko makes his opinions known often.
"He usually has at least one tantrum a day," Harmon said. "It can be anything from being told 'no,' me not moving fast enough [as we're] getting ready to go, or him just not wanting to do what he is told."
Harmon added that Nikko actually hates going swimming or getting a bath, making his argument to stay in the rain that much funnier.
"While he is extremely stubborn and loves getting his way like a typical husky, he is also very sweet and caring," Harmon said. "He is obviously very talkative and strong willed, but such a sweet dog in other ways. He keeps me laughing — even when he is throwing a tantrum."
"I joke all the time that I have a perpetual toddler that talks back like a teenager," Harmon said. "[But] I would not have it any other way."
To see more of Nikko, follow him on
TikTok
.