Dog Leaves His Apartment To Find He Has A Secret Admirer
"The fact that he could actually touch someone that's more or less a stranger really warms my heart" 💞
Ever since Grizzly joined Marisa Buchheit's family in September, the little dog has been doing his best to cheer up as many people as possible.
It doesn't matter if it's his mom and dad, or a stranger on the street — the sweet 8-month-old toy Goldendoodle loves spreading love.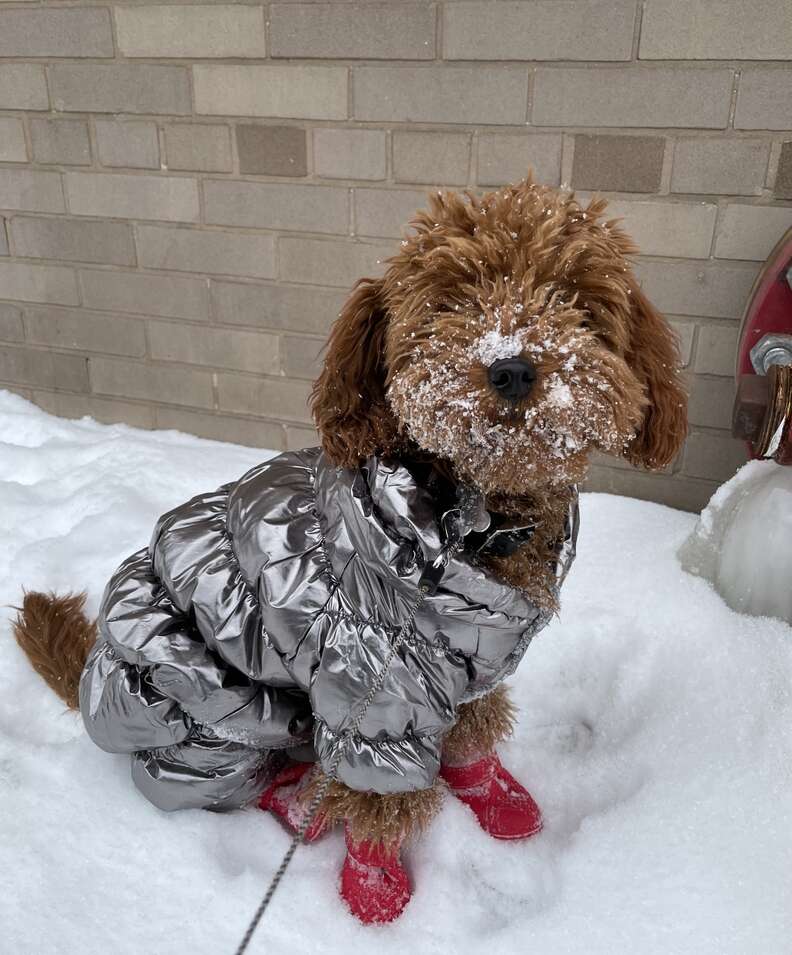 "We always joke that he's like the most kidnappable dog because he loves every human so much that someone could take him home and he wouldn't even notice the difference," Buchheit told The Dodo. "He'd love them as unconditionally as he loves us."
Grizzly especially gets excited when he bumps into his neighbors in his Chicago highrise building. "Because it's wintertime, we've been stuck inside a lot, so whenever Grizzly sees neighbors in the hallway or the elevator he's just so stinkin' excited," Buchheit said. "He'll jump up on them in a really sweet way and roll over and do this little howling when he sees them."
Recently, Buchheit realized that Grizzly's sweet attitude had touched more people than she thought when she discovered that her little dog had a secret admirer. One night, Grizzly woke his mom up at 2 a.m. to go outside.
Waiting for them in the hallway by the elevator was a sweet surprise.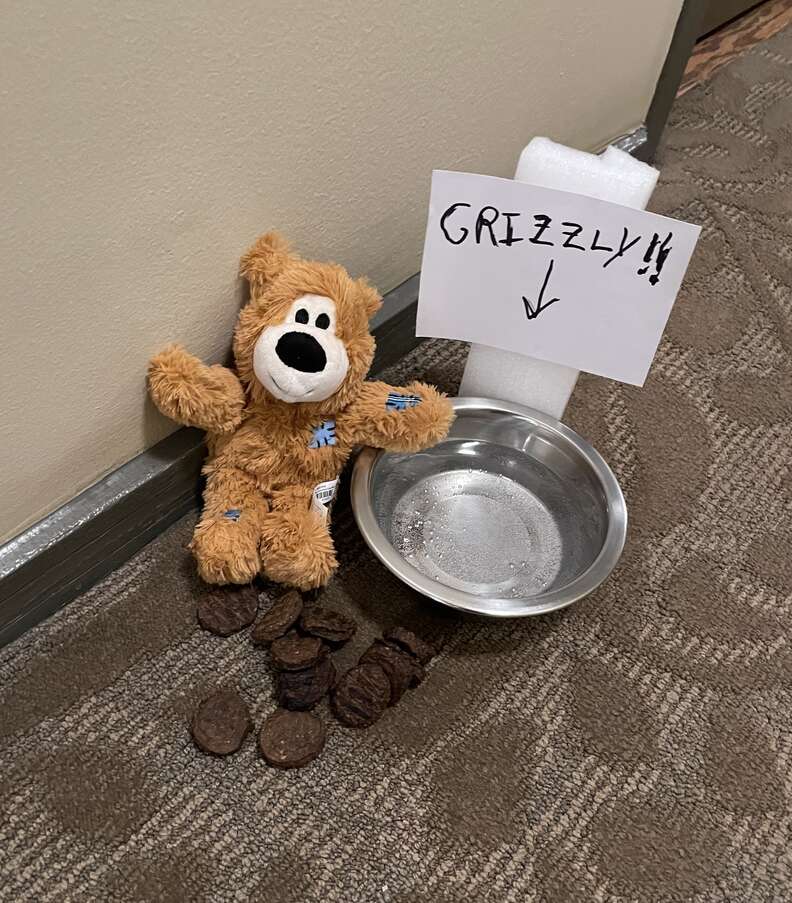 "We walked towards the elevator and I saw a little setup with 'Grizzly' written on a piece of paper, propped up, with some treats scattered around, a bowl of water and this really adorable looking teddy bear dog toy," Buchheit said. "I just started laughing kind of nervously because it was so sweet and touching."
Grizzly spotted the gifts first and ran ahead of his mom to sneakily eat one of the treats. But once he noticed his new teddy bear, there was no separating the two.
"We've kept the toy and he loves it," Buchheit said.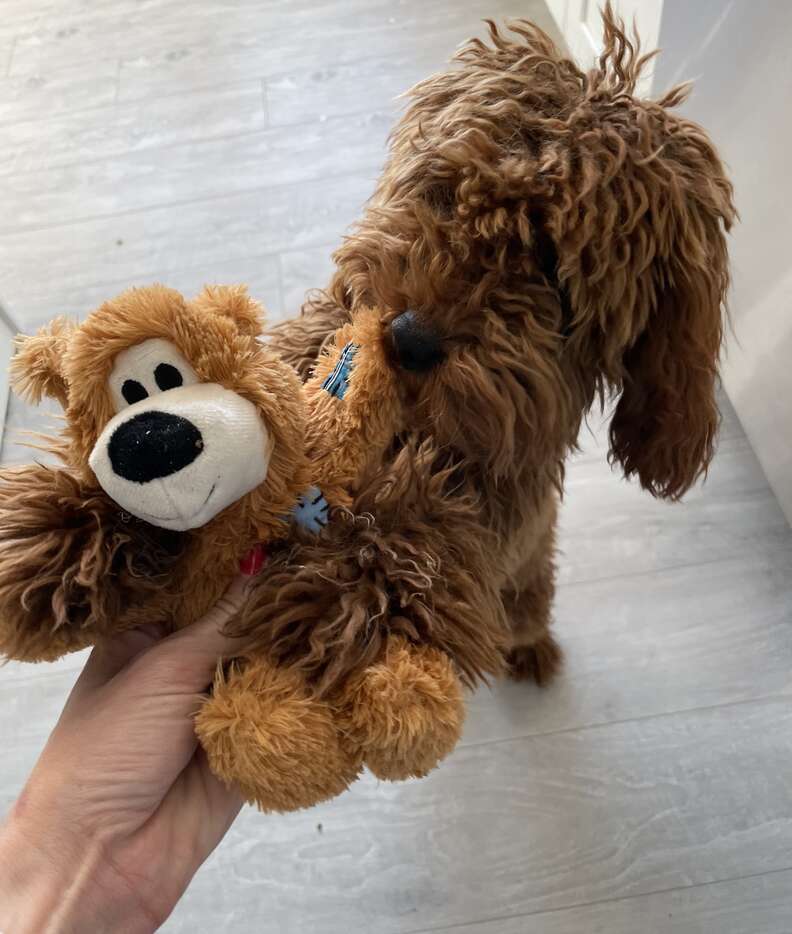 Buchheit left a thank you note from Grizzly by the water bowl, and the next day it was gone. So far, nobody has stepped forward to claim responsibility for the gifts, but it's nice to know that Grizzly has a super fan living nearby.
"It just made me feel really happy that he could provide that kind of joy to someone, even though he's not exactly a part of their lives," Buchheit said. "I think we all know that dogs bring great joy to the lives of their family, but the fact that he could actually touch someone that's more or less a stranger really warms my heart."
And if Grizzly ever does come across his mystery admirer, he'll be sure to give them plenty of thank you kisses. That's just the kind of dog he is.