Dog Finds Himself Alone At Shelter After Every Pet Gets Adopted But Him
"We were heartbroken for sweet Elvis" 💔
This year, The Anti-Cruelty Society's annual Fall In Love adoption event in Chicago proved to be a huge success. In just a matter of hours, all of the shelter's adoptable pets found new forever homes to call their own.
That is, all except for one.
When the event came to a close, this sweet pup named Elvis was the only pet who still didn't have a family.
An impressive 61 dogs and cats had been adopted at the event, but it was still saddening to know that one had been left out.
"We were heartbroken for sweet Elvis," Emily Shekleton, a shelter staffer, told The Dodo. "Elvis met with multiple potential adopters throughout the event, but, for one reason or another, his adoption was not finalized."
Elvis was now at the shelter alone, the once-bustling kennel having fallen silent.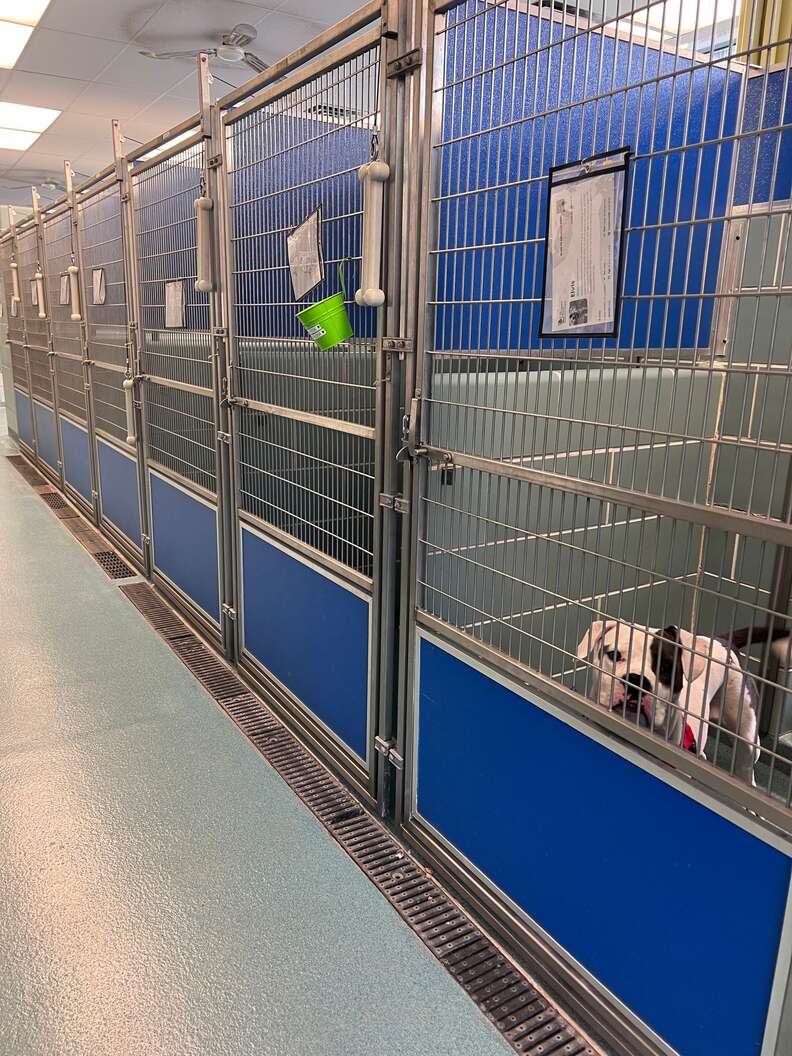 "He would just watch people walk past his kennel," Shekleton said. "Our staff and volunteers made sure to give him all the extra lovin' while he waited to meet his forever humans."
Fortunately, Elvis wouldn't have to wait for long.
A few days after the adoption event, as word spread about Elvis' sad situation, a family came forward to give him the home he's always deserved.
It was a match made in heaven: "His new adopter is a former Elvis impersonator!" Shekleton said.
Elvis had found his people — joining the dozens of other pets who'd already done the same.
"Elvis has left the building!" Shekleton said. "His adoption was finalized this morning, and his adopters told us they already have a cozy bed and tons of toys waiting for him! While there is an adjustment period when any new pet enters their forever home, Elvis' adopters have said they are ready to put in the work to make sure Elvis is cared for, loved and spoiled!"
What To Buy If You Just Adopted A Dog
We may earn a commission if you purchase from our links.