Bat Dog Shows Off Good Boy Skills In The Middle Of A Baseball Game
"We're so proud of everything he's done."
Ever since Ripken was a pup, he's dreamed of being a star athlete, and now it's finally happening. The 5-year-old black Lab is a part of three team rosters as the official "Bat Dog," and he couldn't be more thrilled to show off his skills.
"During the 2019–2020 off-season, the Durham Bulls signed Ripken to the team as their official Bat Dog and even had a signing day," Ripken's mom, Melissa O'Donnell, told The Dodo. "Shortly thereafter, the COVID pandemic hit, canceling the entire Minor League Baseball season."
Ripken debuted as Bat Dog in August 2021 and now fetches bats for the Durham Bulls, the North Carolina State Baseball team and the Holly Springs Salamanders, where he began his career through the summer league team.
"He was also offered the job as official kicking tee retriever for the North Carolina State football team, where he retrieved the kicking tee at every home game last season," O'Donnell said. "He is now a dual sport athlete!"
Watch Ripken's Bat Dog duties through his GoPro camera here:
Michael O'Donnell, Ripken's dad, stays in the dugout for the first four innings of each home game while the dedicated dog retrieves bats for the players. And, he's not the first. The love of retrieving runs in Ripken's bloodline.
"Ripken's dad is [the late] Cowboy Kohl, the former kicking tee retriever for the Boise State University football team," O'Donnell said. "Cowboy Kohl passed the torch to Ripken, who debuted as the kicking tee retriever for the North Carolina State football team a few weeks later."
As a dual sport athlete, everyone wants to see Ripken. His schedule is jam-packed.
"Usually families plan their schedules around their kids' activities," O'Donnell said. "For us, we plan our schedule around Ripken's baseball games, football games, interviews and photoshoots."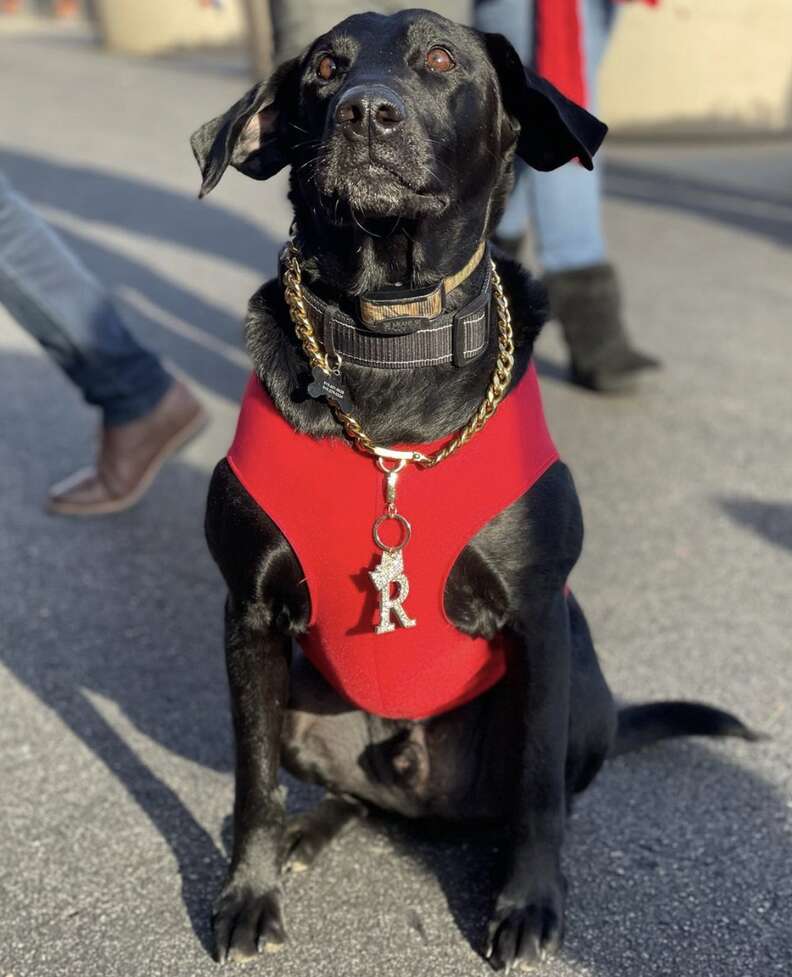 In his free time, Ripken can usually be found at his dad's side.
"At home, he's working with Dad in the backyard, going on hikes through the woods or laying in his favorite bed next to his 14-year-old big brother, Bruschi," O'Donnell said. "He also plays T-ball with the kids (fetching their bats), begs for belly rubs and runs to the fridge every time he hears the ice dispenser."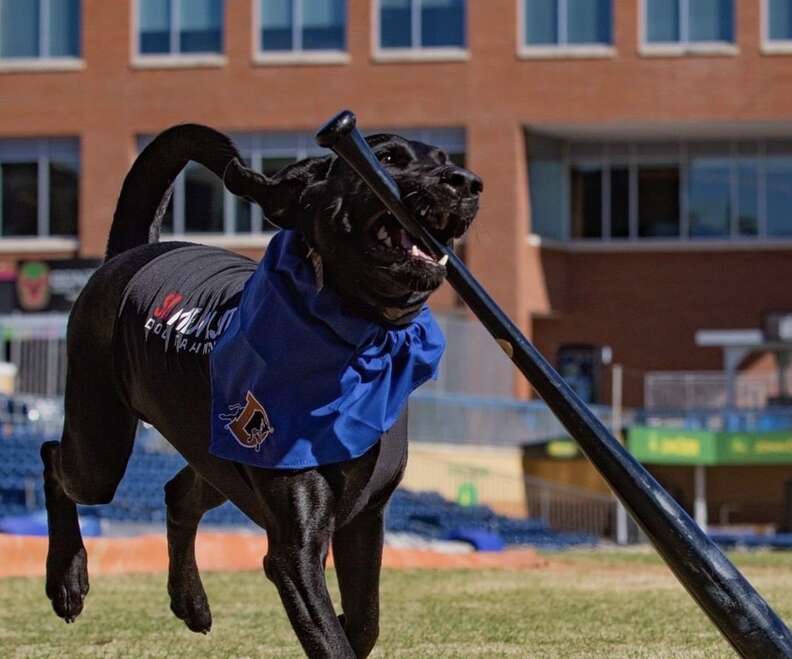 Even with his exciting work in Minor League Baseball, there's nowhere Ripken would rather be than with his family at home.
"Ripken has been just the sweetest pup we could have ever imagined," O'Donnell said. "We have truly been blessed. I pray that every dog we bring into our family in the future is just half as sweet as Ripken is. We're so proud of everything he's done."
To see more of Ripken in action, follow him on
Instagram
.
9 Buys That Will Prove Your Dog Is Actually A Genius