Dog Enjoys Peaceful Nap In The Middle Of Professional Soccer Game
How dare they interrupt her beauty sleep? 😂
Recently, a dog in Paraguay found the perfect place to enjoy a pleasant afternoon nap.
As the pup relaxed in the soft green grass, she appeared comfortable and content. A smile shone on her face as she dozed peacefully. Nothing could go wrong.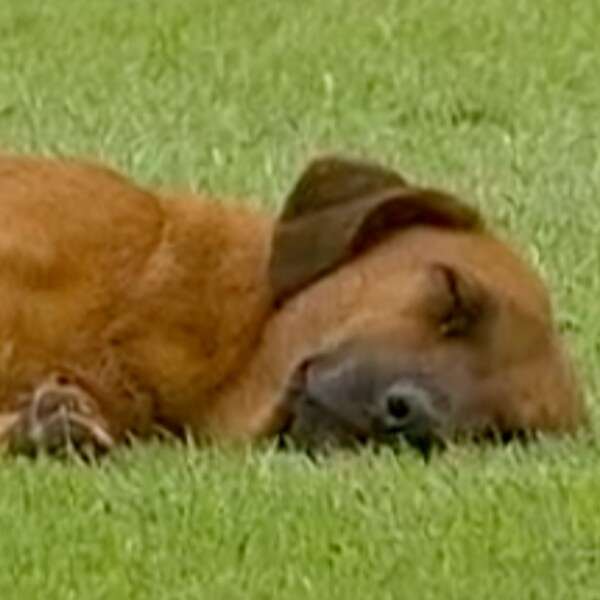 It turns out, the sleepy dog was on the pitch in the middle of a game between Sol de América and Guaraní as part of the Paraguayan Primera Division tournament. And if the players wanted to finish the match, they'd need her to find a new spot.
You can watch footage of the players' discovery here:
According to The18's Luis Vidal, stadium crew members soon woke up the dog and shuffled her off the field so that play could continue, much to the chagrin of the tired pooch, who was clearly in the middle of an amazing dream.
The players soon got back to their game, charmed by the surprising dog.
The home team proved victorious that day — who knows, maybe their sleepy intruder ended up being a good luck charm.
The Cutest Picks To Show Your Zoom Calls You Love Your Dog
We may earn a commission if you purchase from our links.