Couple Spots Fluffy Animal Lost At Sea — Then Realizes She's Hiding Something
"Her only escape was over boulders …"
Recently, a couple was enjoying a walk with their dog along the north coast of Kangaroo Island in South Australia when they noticed a fluffy figure hopelessly trapped on a boat marker out at sea. In seconds, they realized the animal was a koala and quickly contacted Kangaroo Island Wildlife Network for help.
"Her only escape was over boulders that would have been tricky for a koala to navigate!" Kangaroo Island Wildlife Network president Katie Welz told The Dodo. "She was very wet!"
A wildlife rescuer was soon on the scene, navigating the rocks, grabbing the koala and bringing her to safety.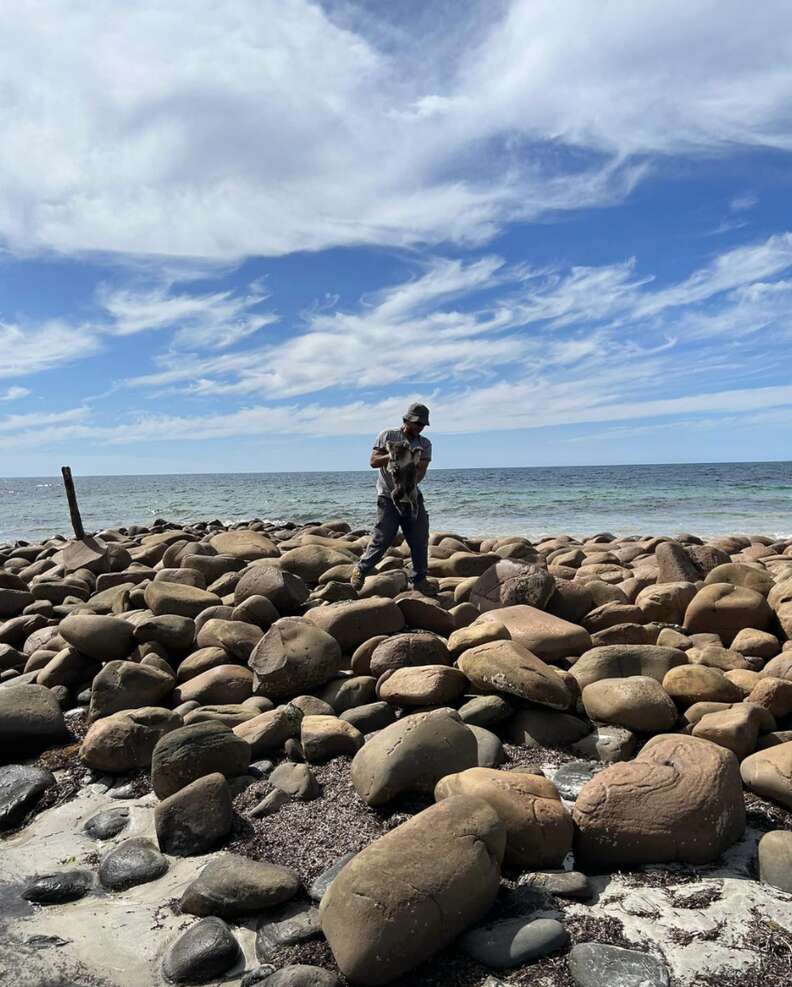 Surely feeling overwhelmed, the grateful koala stretched her arms and legs as she traveled back toward land.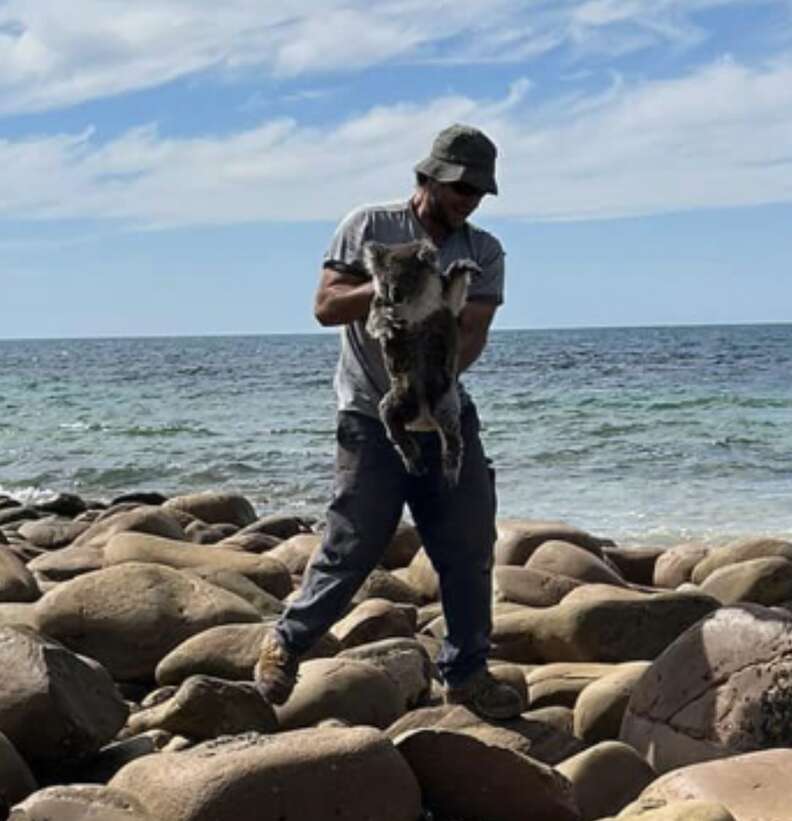 As she got a better view of the animal, Welz saw something that stopped her in her tracks.
"As soon as my husband brought her close enough to be placed in the carrier, I noticed her wiggly bulge in her pouch," Welz said.
The team hadn't saved one animal. They'd saved two — the koala was carrying a baby.
"We smiled and thought how lucky they were to be found," Welz said.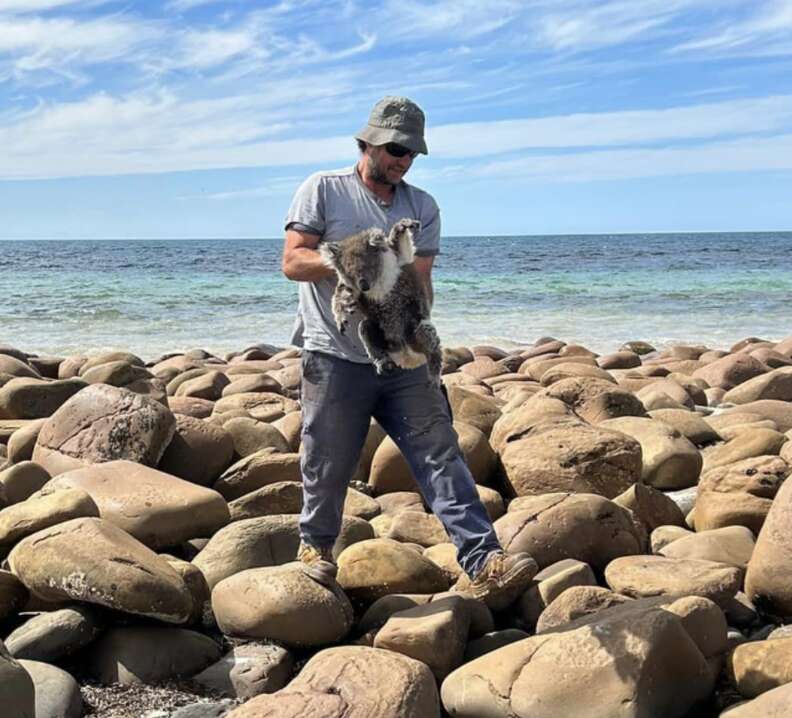 Welz took the little family to a nearby koala habitat and released them back into the wild.
Eager to return to the trees, the koala and her baby swiftly departed into the canopy.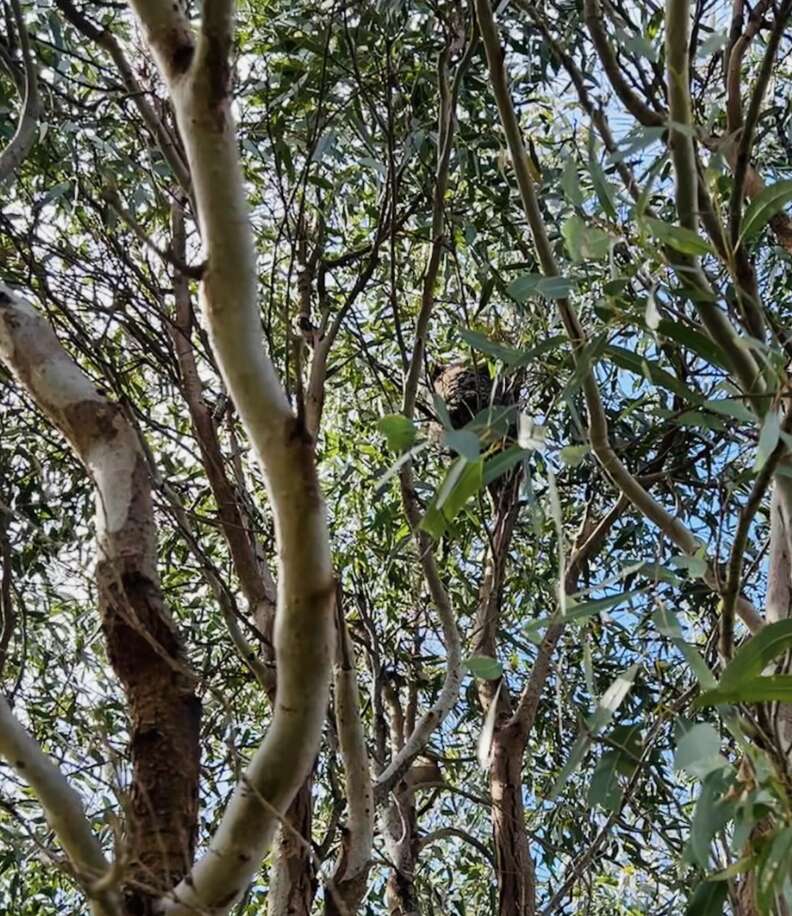 Watching the mother and baby return to safety, Welz and her team felt pleased.
"We always feel satisfied and happy when animals are returned to the wild and are safe," Welz said.
Keep Your Dog Happy On Rainy Days
We may earn a commission if you purchase from our links.