Couple Holds Last-Minute Wedding At Vet So Their Dog Can Be There Too
"[N]othing else mattered except for Jimmy and I getting married with Bear" 😭❤️️
Cat Kukla and Bear have been best friends since she spotted him at a shelter when she was a kid. Bear is now 17 years old and has accomplished so much, but there's one thing Kukla still hoped he'd be around to do.
"Growing up, I was not very 'girly' and hadn't ever dreamt of a wedding like most little girls did, but I had dreamed of Bear being a part of my wedding, in a little red wagon, since I could remember," Kukla told The Dodo.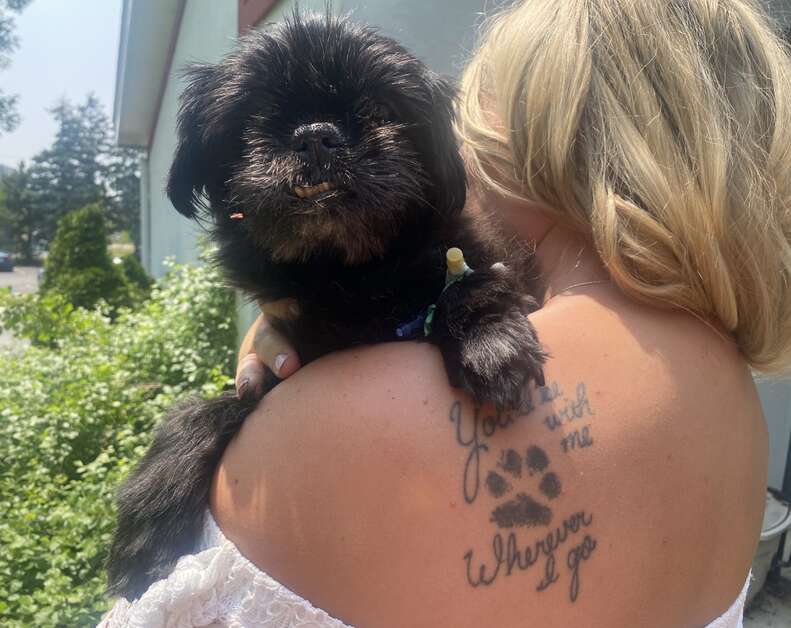 Kukla met her now husband Jimmy in 2011, and he soon came to love Bear just as much as she did. He even brought Bear to visit her every weekend while she was away at college. Bear became a huge part of the couple's life together, and they hoped that he would be around for as long as possible.
In 2018, Bear started experiencing some health issues, and a week before the couple was supposed to get married, he took a turn for the worse. Kukla was beside herself that Bear might not be at her wedding the way she'd always dreamed of, so, together with Jimmy, she made a decision.
"I asked Jimmy if he thought we should get married at the vet to ensure Bear would be there with us," Kukla said. "His response was, 'I'd marry you any day, any time.'"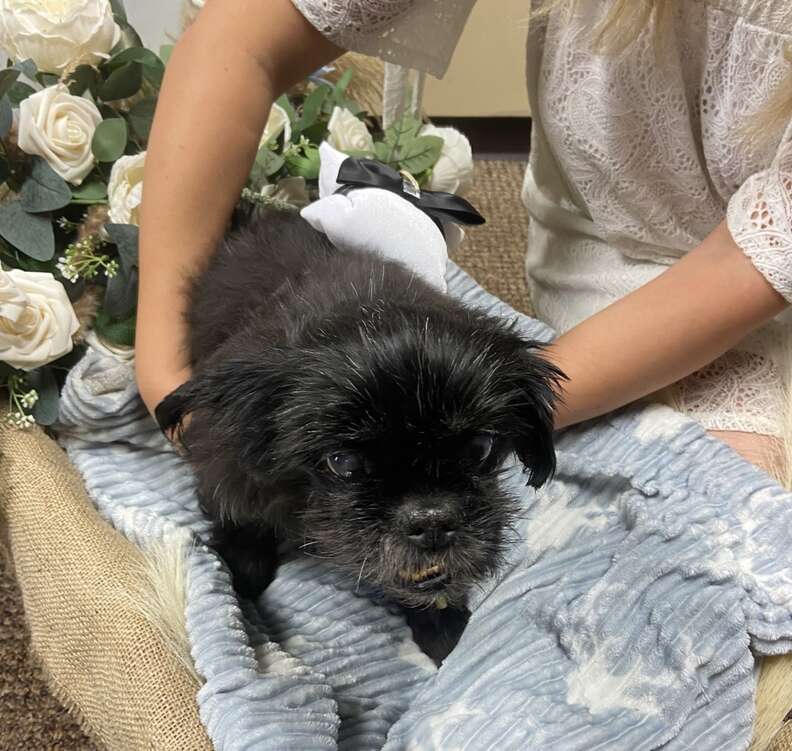 Bear was being treated at the VCA Veterinary Emergency Service & Veterinary Specialty Center, and they were overjoyed when they learned the couple wanted to hold their wedding there. Everyone in the couple's life came together to get things ready in a hurry. It was so important to everyone who knew him that Bear got to be there to see his parents get married, no matter what.
On the day of the impromptu wedding, Bear was a little groggy but still seemed ready to witness his parents take that beautiful step.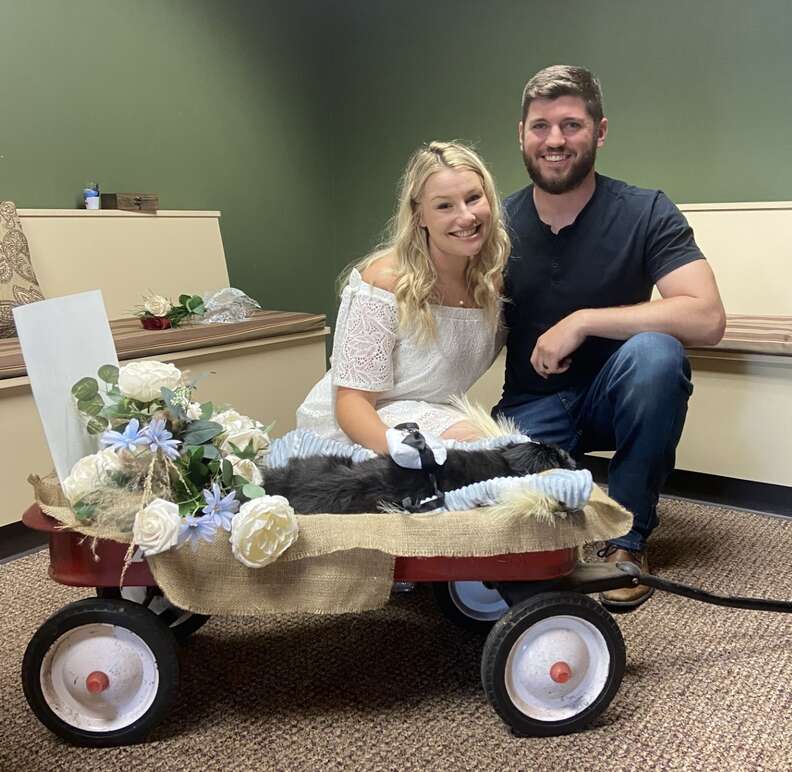 "We ended up finding a picture on the wall that looked a lot like Bear and figured that was the best spot for the ceremony," Kukla said. "Bear was brought in and placed on his wagon and sat there as alert as he could be during our short ceremony. Following the ceremony, Bear actually got up and walked around outside, which he hadn't done in days, and he walked a lot!"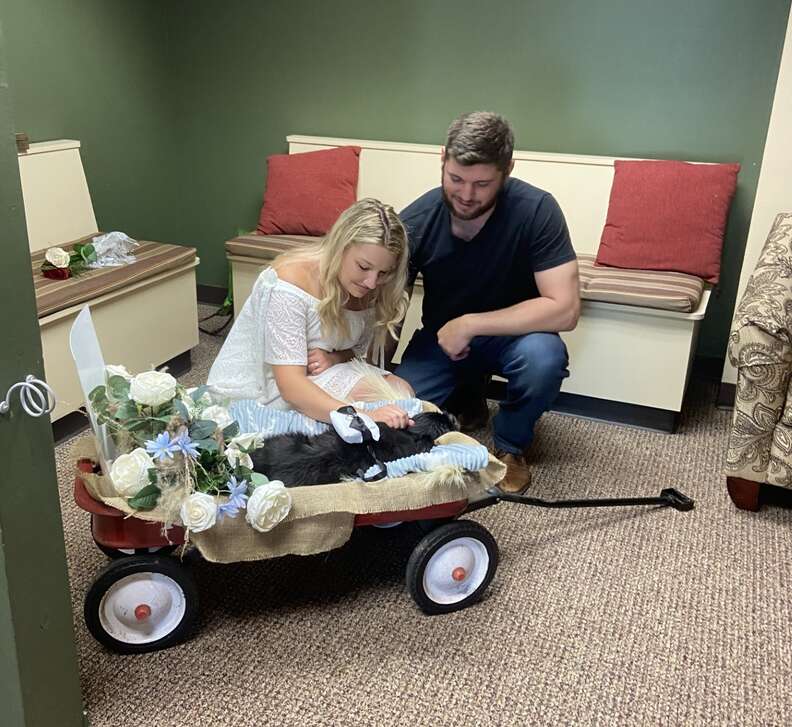 Bear summoned the energy to be present for his parents' big day, and after the wedding, he miraculously started to improve. The couple got married again as planned a week later, but their wedding ceremony at the vet practice with Bear will always hold such a special place in their hearts.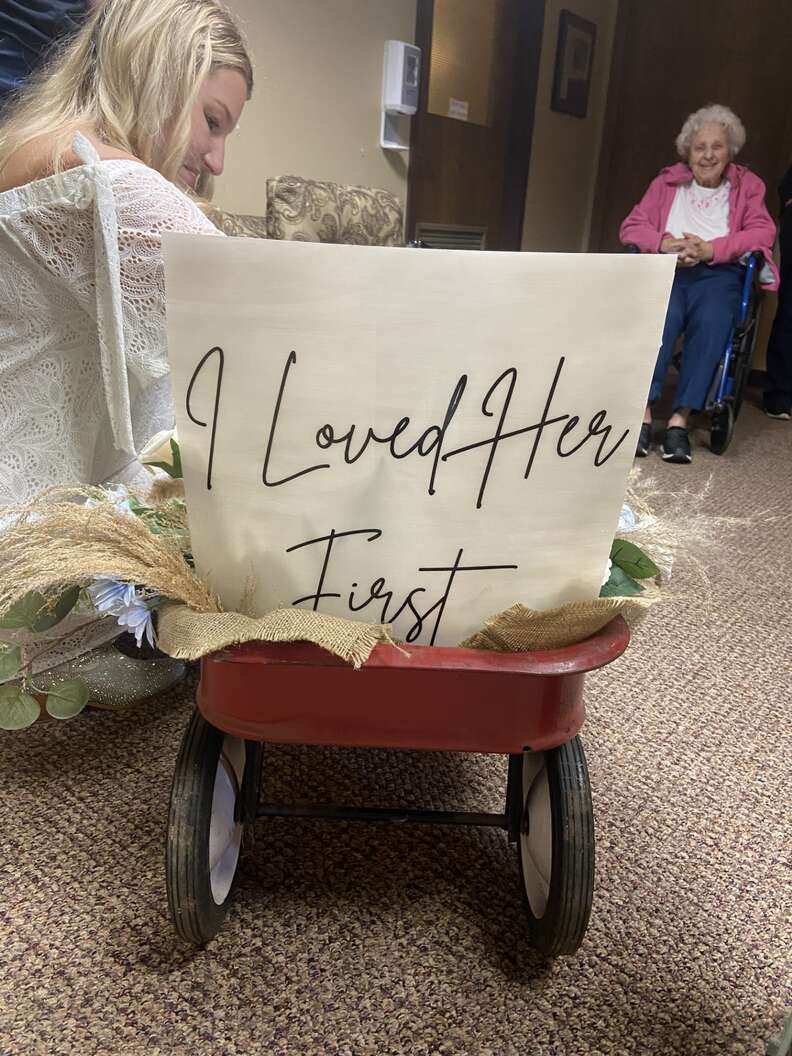 Bear's health has unfortunately taken a turn again, and his parents are doing everything they can to get him back on track. They love Bear so much and would do absolutely anything for him, and if they had to, they'd hold their wedding at the vet hospital all over again.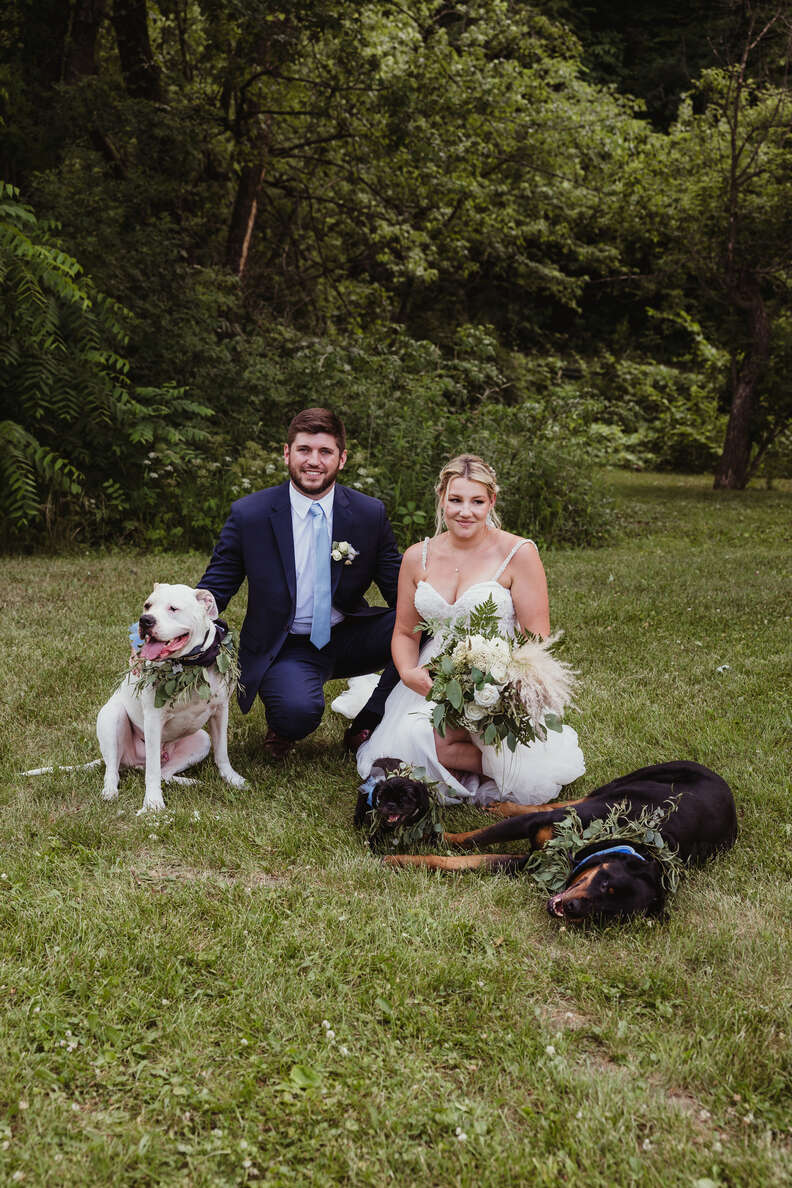 "Thinking about the year and a half of stress and wedding planning, it was so wonderful to know that nothing else mattered except for Jimmy and I getting married with Bear," Kukla said.
Help Your Senior Pup Get His Groove Back
We may earn a commission if you purchase from our links.