Cops Decide Bear Cubs Playing In Yard Are Too Cute To Interrupt
They were just having a little fun 😂
Kids will be kids.
And evidently the same holds true for little bear cubs, too.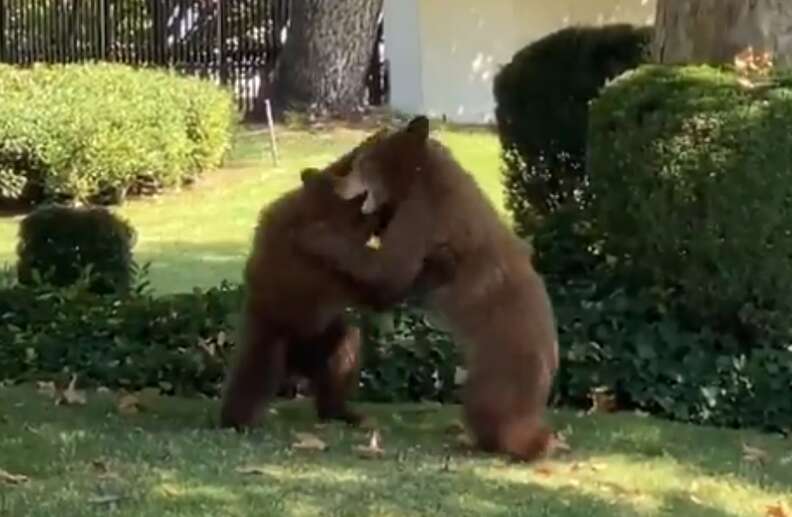 Last month, sheriff's deputies in La Cañada Flintridge, California, received a call alerting them to a group of bears hanging out in a neighborhood. Though the caller may have been concerned about the animals' presence, the scene the deputies found was anything but alarming.
"Upon their arrival, they saw these two cute cubs having a little fun," the sheriff's office wrote.
Rather than interrupt the cubs' good time, the deputies sat back and enjoyed the adorable show: "We decided to let the sibling rivalry play out since momma bear was in the area."
Here's video of the bears' little play fight session:

After getting their fill of roughhousing (which included some rather impressive wrestling moves) the bear cubs called a truce and rejoined their mother — no human intervention needed.
"Thankfully, the whole family went back up to the forest shortly after," the sheriff's office wrote.