Cat Tries To Play It Cool Before Committing Brazen Theft At Clothing Store
"It was very deliberate, in a planned way."
In the Turkish city of Sultangazi, businessman İlker Bal runs a small clothing store. It's become a popular shopping destination for customers seeking the latest fashions.
But, unfortunately, not everybody's so willing to pay.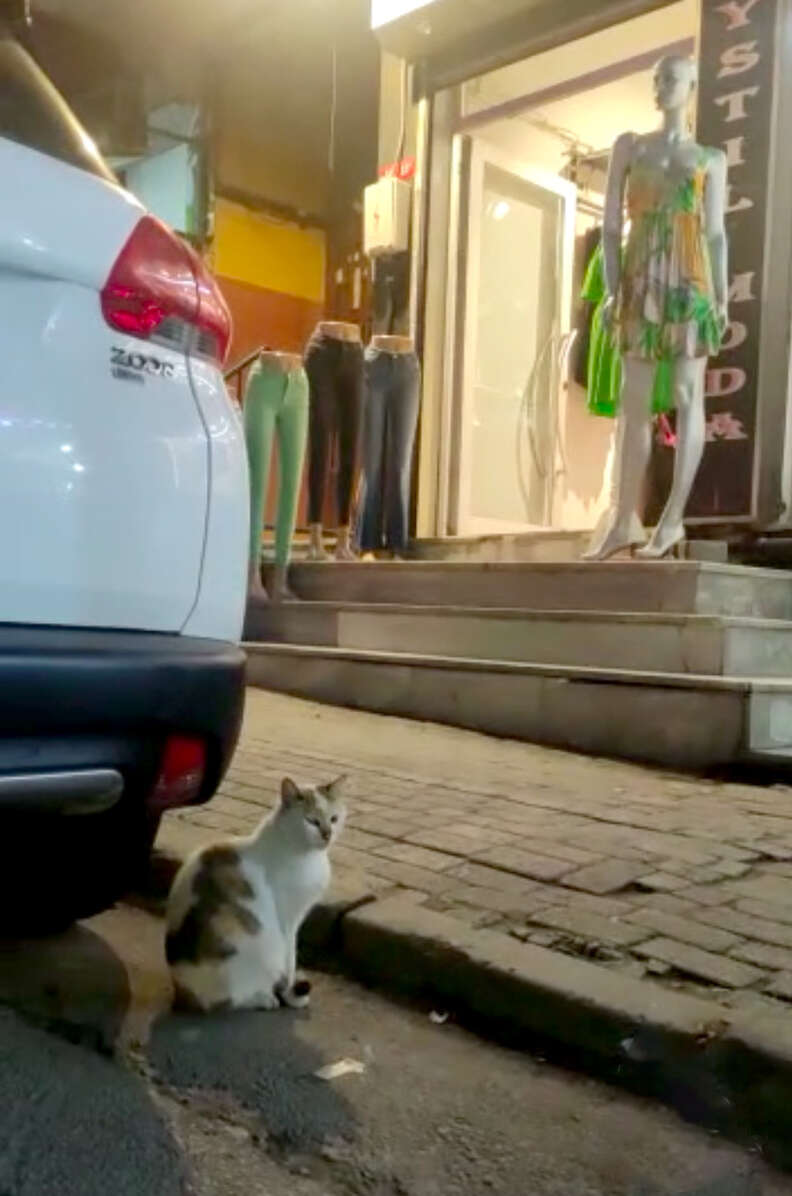 For the past few months, a random cat has been dropping by Bal's shop, seemingly for just a little comfort and affection. Bal, who's an animal lover, has alway been more than happy to oblige him.
"I would let him sleep in the store window," Bal told The Dodo. "I've always taken care of cats. I'm no stranger to them."
With that, it's fair to say that Bal's guard was down.
The other day, Bal was in the back of his store when, as usual, the familiar cat came slinking in. Had Bal actually witnessed him entering, it wouldn't have raised any red flags — but the cat's intentions were a bit different this day.
After playing it cool for a few moments, poking about the store's displays, the cat suddenly seized upon a pair of leggings. His plan was to shoplift.
Here's surveillance footage of what happened next:
Fortunately for Bal, he was able to recover the stolen garment before the cat disappeared with it. But it was only upon reviewing the video that he came to realize the thought that went into the attempted robbery.
"It was very deliberate, in a planned way," Bal said. "Of course it was a surprise. Who would have thought that an animal would steal?!"
Despite the offense, Bal's not harboring any bad feelings towards the would-be shoplifter. In fact, he finds it all to be quite amusing.
The cat, for his part, is ready to put the whole unseemly incident behind him, too.
"He came by the store again today," Bal said. "I gave him pets. He's a very cute thief."
Calming Products That Actually Work For Your Cat
We may earn a commission if you purchase from our links.