Cat Surrendered To Shelter For Being 'Too Affectionate'
"Jerry is a sweet cat that loves to be pet ... but his former owner said it annoyed her too much."
Jerry was surrendered to the Humane Society of Broward County just before Christmas — and when the staff there learned why he'd been given up, they were absolutely floored.
"Jerry was given up because his owner said he was too affectionate and too vocal," Susan Leonti, the digital marketing specialist at the Humane Society of Broward County, told The Dodo. "He would greet her at the door. Jerry is a sweet cat that loves to be pet and rub up against you, but his former owner said it annoyed her too much."
This was definitely a first for the shelter, and they were crushed that someone had chosen to give up a cat as sweet and affectionate as Jerry.
"We were definitely surprised to have a cat surrendered due to being too affectionate," Leonti said. "Most of our adopters are actually looking for affectionate cats! We believe there is no such thing as a cat that is too affectionate."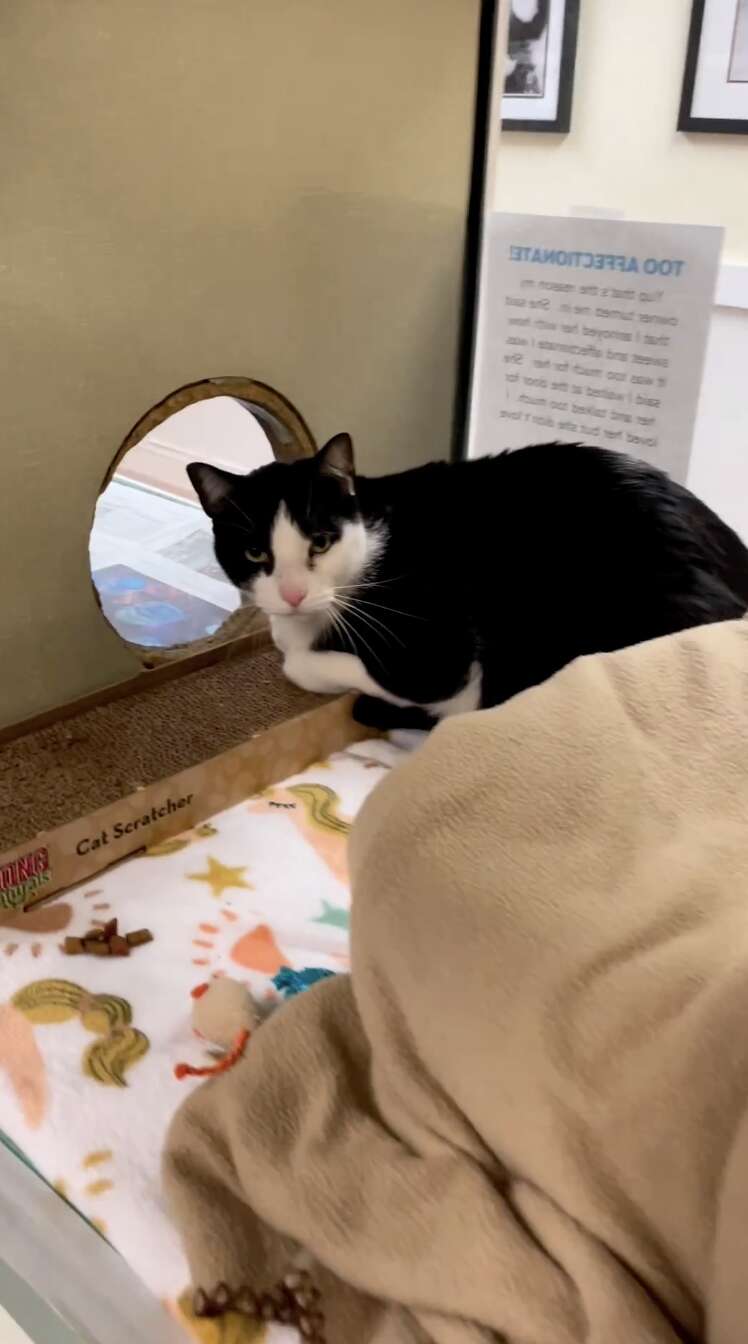 Poor Jerry didn't understand why he'd been brought to the shelter either, and was clearly heartbroken and confused. He was nervous and would hide from potential adopters, but slowly warmed up to the staff members and loved getting as much attention from them as possible.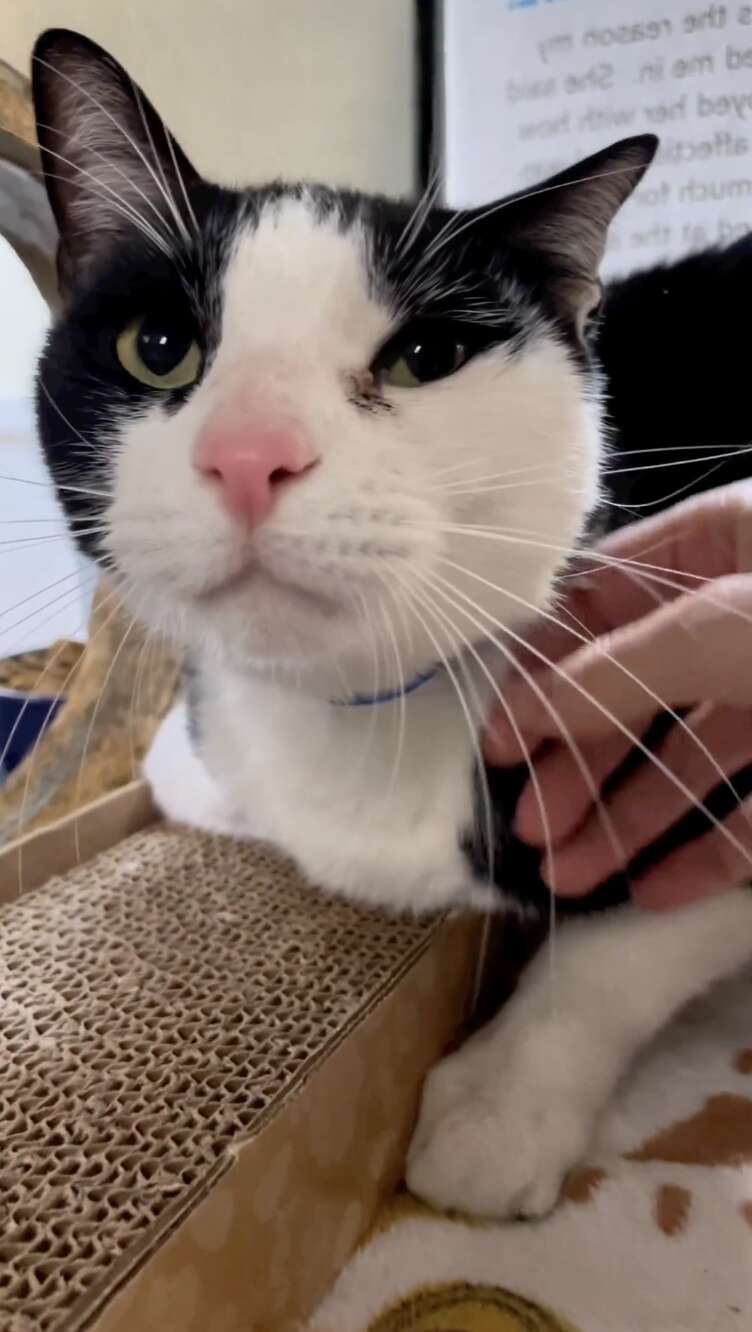 Jerry's new friends at the shelter knew there were many people out there who would more than appreciate a cat like him. They posted about him on TikTok — and the next morning, there was a line outside the shelter of people who wanted to take him home, including his new forever family.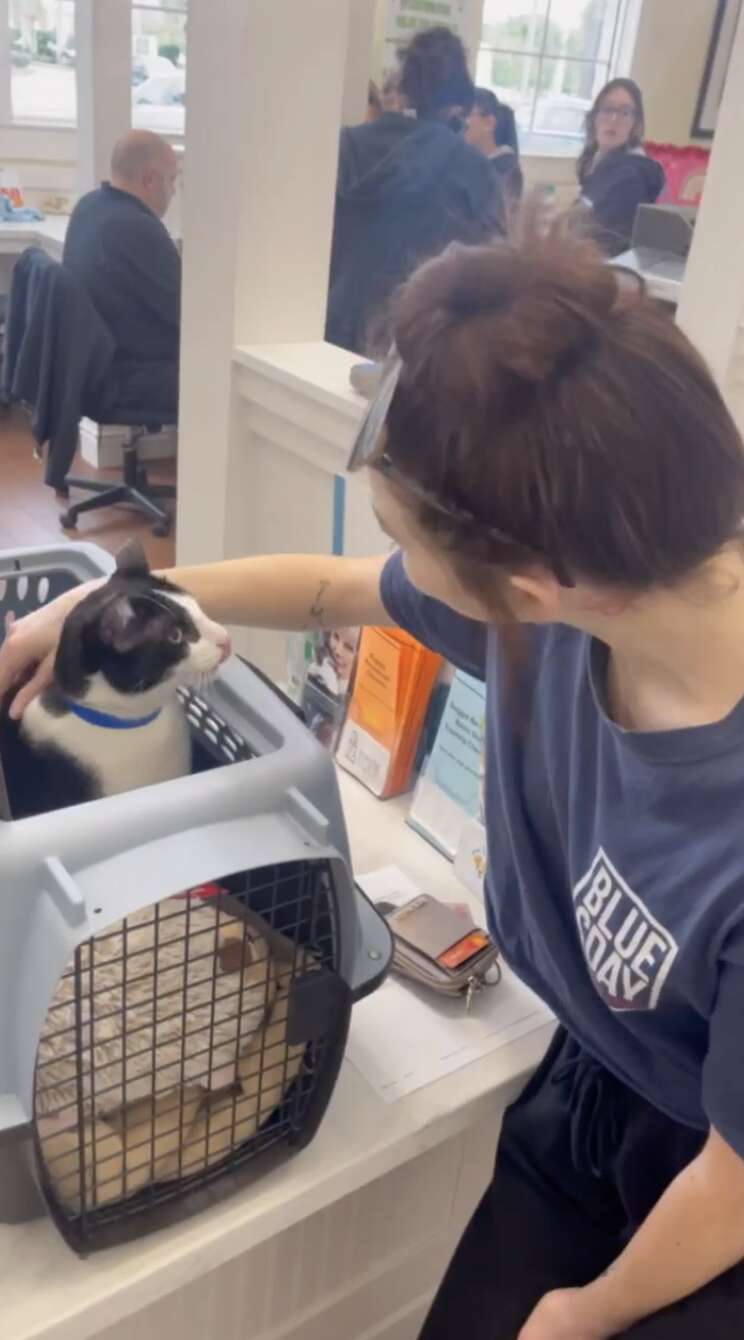 "They saw Jerry's video on TikTok and ran to the shelter first thing in the morning to adopt him," Leonti said. "They were first in a line of people that had seen Jerry's video and were hoping to adopt him that morning. Jerry's new family was so generous that after they adopted him, they sponsored the adoption fees on a bonded trio of cat siblings that we have had here since Thanksgiving: Aramis, Porthos and Athos. The trio is still available for adoption."
Jerry is settling into his new home and absolutely loving life. He's been through a lot, but now he finally has the kind of loving family he deserves.
Cozy Beds Your Cat Will Love To Lie In
We may earn a commission if you purchase from our links.