This Is The Moment Cat Realizes He's Getting A Baby Brother
"He finally saw the baby move ... now he doesn't want to leave my side" 😍
Life's about to get a whole lot more interesting for this sweet cat named Mingy. His mom, Mel Kappuccino, is expecting her first (human) child — meaning Mingy will soon be an older brother.
He just found out.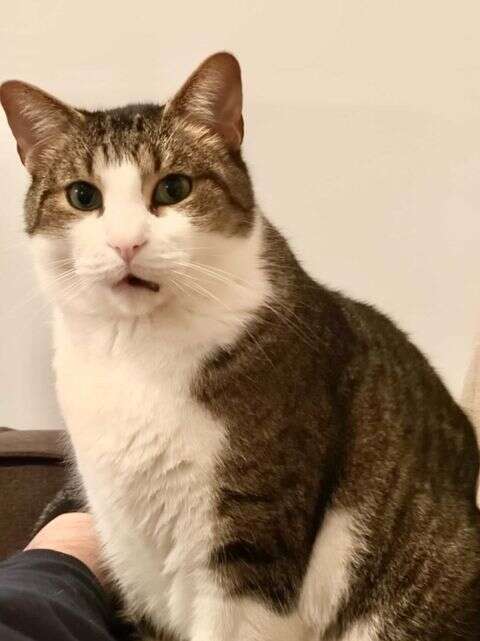 Kappuccino, who's nearing the end of her second trimester, never told Mingy that she was pregnant. But he seemed to sense that something had changed: "He definitely started acting different," Kappuccino told The Dodo.
The other day, however, Mingy finally put two and two together. While Kappuccino sat on the couch, the baby began to move — something which evidently came as quite a surprise to the cat.
"That's when he got up to investigate," Kappuccino said. "I started recording."
Here's video of what happened next:
Tenderly, Mingy placed his paw on Kappuccino's baby bump — in that moment seeming to realize that it was his little brother inside her.
"I was lucky enough to capture this beautiful moment," Kappuccino said.
With that everything changed. Mingy began embracing his new role as protective older brother.
"He finally saw the baby move for the first time ever and now he doesn't want to leave my side," Kappuccino said.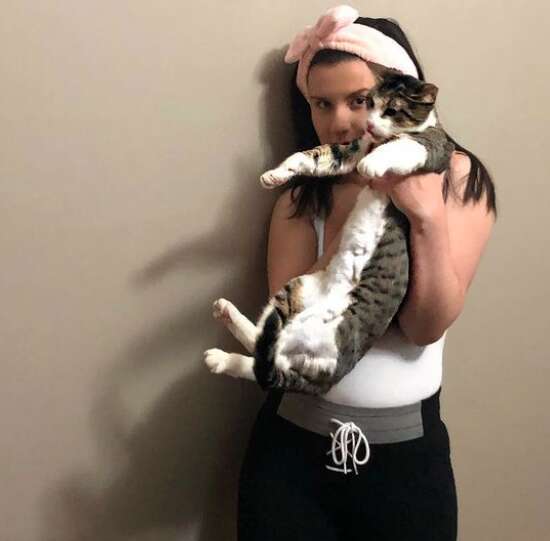 Mingy had finally "met" his younger sibling — marking the beginning of a new bond that will surely last a lifetime.
"I love Mingy so much, so it's really important to me that my baby grows up with him by his side," Kappuccino said. "I feel like they're going to be best friends forever, and I am looking forward to that."
The Best Treats For Picky Cats