Cat Left Home Alone Suddenly Realizes He's Being Watched
His parents weren't expecting that reaction 😂
This is Coco, a sweet but mischievous cat who won't take "Coco, get out of there" for an answer — even if delivered by a disembodied voice from above.
In fact, he'll take things one step further.
Emily Chaplin and her family adopted Coco two years ago, and since then, they've become well acquainted with his cute, rebellious nature.
"He loves opening cabinets and sleeping in them, getting his own food out of the cabinets when it is dinner time and shredding paper towels when he is bored," Chaplin told The Dodo.
Coco is aware of the rules against these things — they just don't apply him.
To keep tabs on Coco while they're off at work, Chaplin and her husband decided to set up a camera in their home. They placed it high on a shelf overlooking the kitchen — presumably out of sight and out of reach of their anarchic cat.
It didn't take long for Coco to learn of the new device, however. Just a few hours after the camera was installed, he was caught in the act of breaking the rules.
"My husband happened to check the camera and noticed Coco was half in the cabinet. He went over the microphone and told Coco to get out," Chaplin said. "Coco was not a happy camper when he realized he was being watched!"
Here's a video showing what happened next:
"He knocked the camera down! He was upset that we were watching him," Chaplin said. "My husband and I were hysterical [reviewing the footage]!"
Coco, meanwhile, showed zero remorse.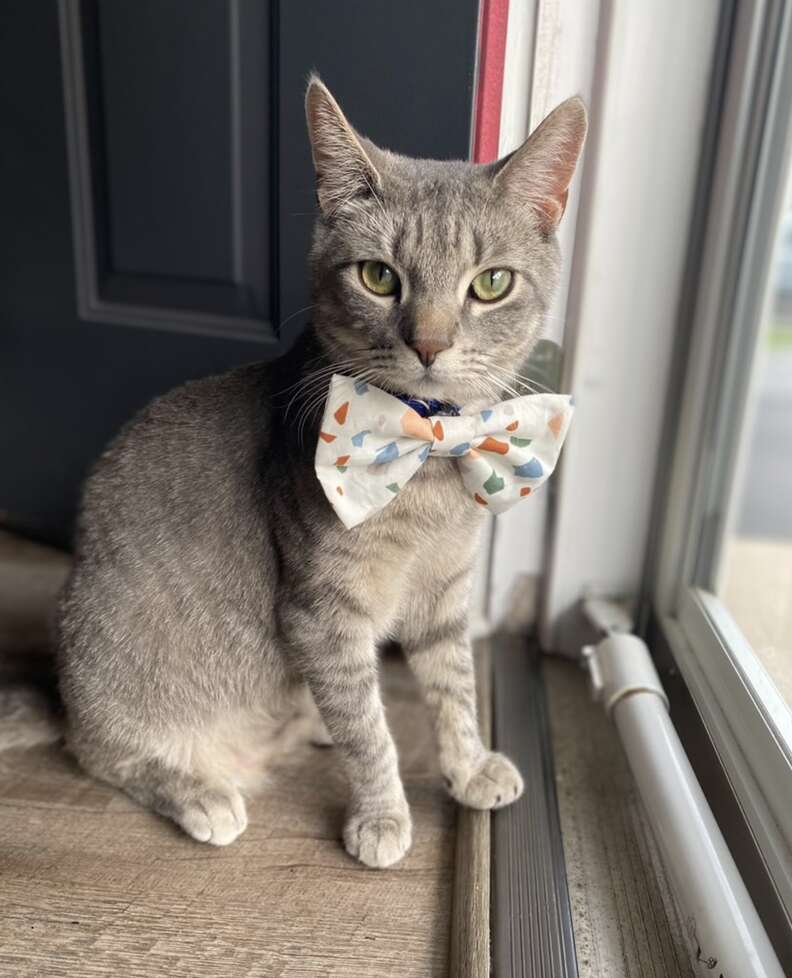 This was all very typical Coco. And though he may be a tad incorrigible at times, the people who love him most wouldn't have him any other way.
"My family and I always say Coco is definitely a mischievous cat," Chaplin said. "And a very cool one."
These Modern Cat Trees Are All Top-Rated
We may earn a commission if you purchase from our links.