Cat Meets Empty Cinnamon Bottle And Becomes Totally Obsessed
He hasn't let go of it for MONTHS 🤔
Winston is absolutely obsessed with food and will do anything to get his paws on it. He even tries to eat things that aren't food, and his family thinks it's a habit that formed when he was a stray living on the streets. Even though he always has plenty of food now, he's still obsessed with it, and his family has just accepted that it's one of his quirks.
"Since he is obsessed with food, and just eating in general, he will literally eat his toys (not kidding), especially the soft ones," Emily Tan, Winston's mom, told The Dodo.
Because of this habit, it's often hard to find Winston-safe toys that his parents don't eventually have to take away from him.
One day, Winton's parents had just finished a bottle of cinnamon and left the empty bottle on the windowsill to be brought out to the recycling bin later. Instead, Winston found it, knocked it into his box and decided that it was officially his new favorite toy.
At first, his parents were definitely a bit confused. They couldn't figure out why he loved the cinnamon bottle so much. He would spend all day cuddling with it, and if they tried to take it away, he immediately complained — and so it seemed the cinnamon bottle was there to stay.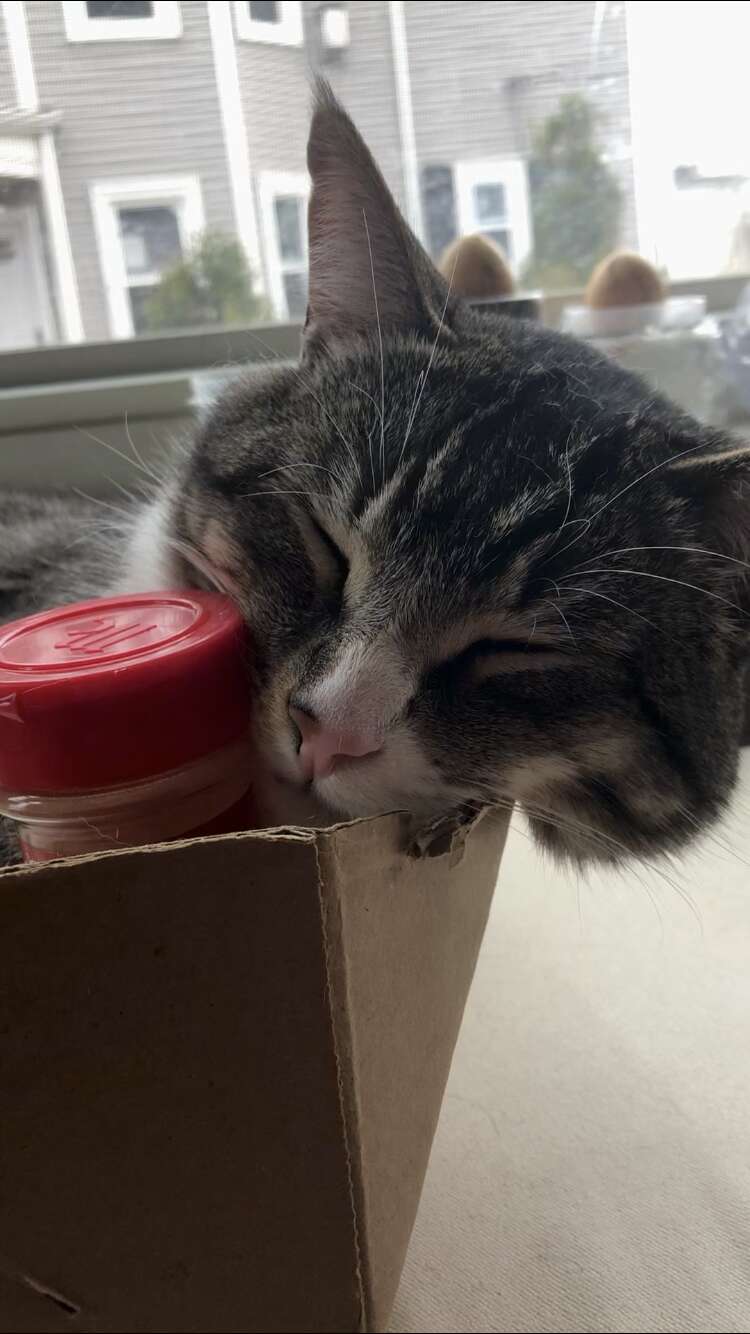 "He has a very strong grab-and-pull reflex, so any time he's snuggling with the bottle, he is very resistant to it being taken away," Tan said. "He'll hug it to his chest with both of his arms. It's so cute."
Funnily enough, compared to his other toys, the cinnamon bottle is actually a great alternative plaything for Winston the toy destroyer. He can't chew it up the same way he can other toys, so he can keep playing and cuddling with it for as long as he wants.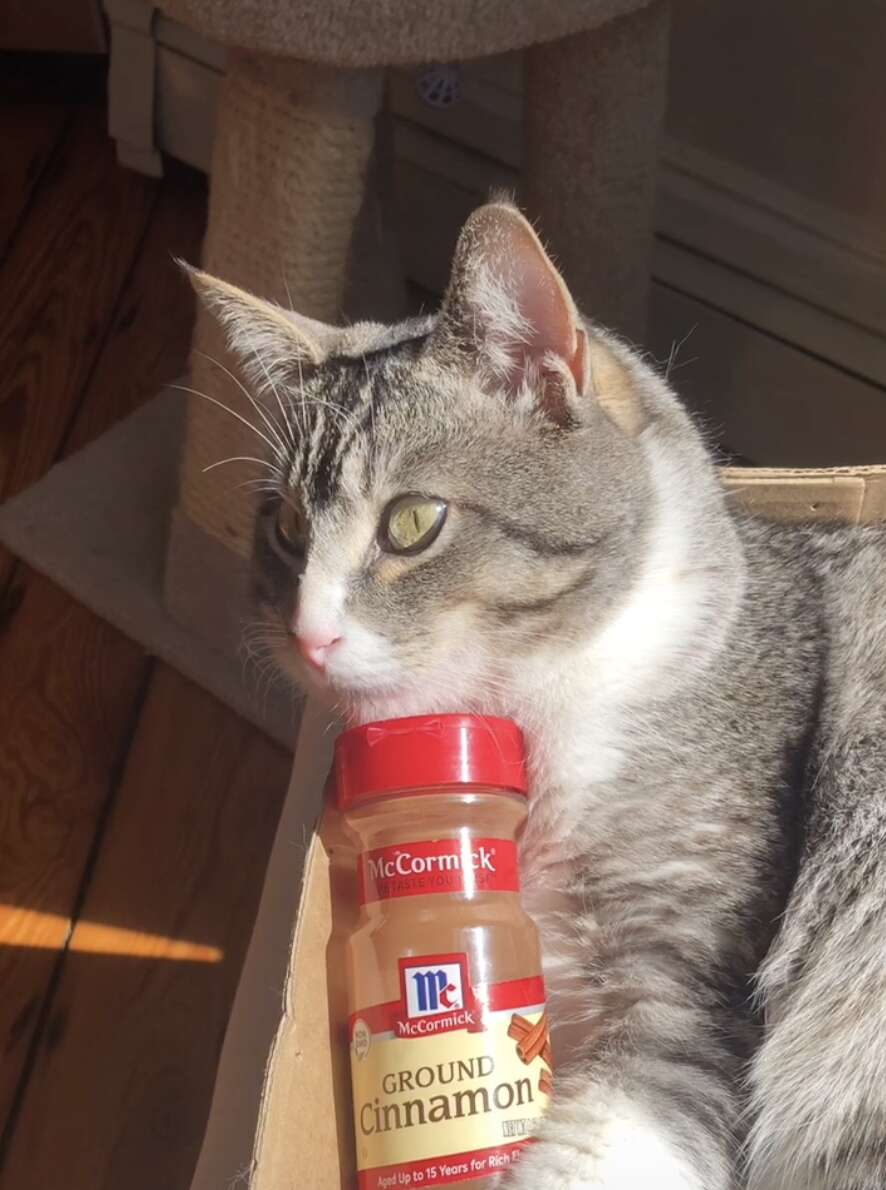 "His cinnamon bottle is a much safer option for him, since it's hard plastic and he can't get his jaws around it," Tan said. "So because of that, we haven't had to take this one away from him."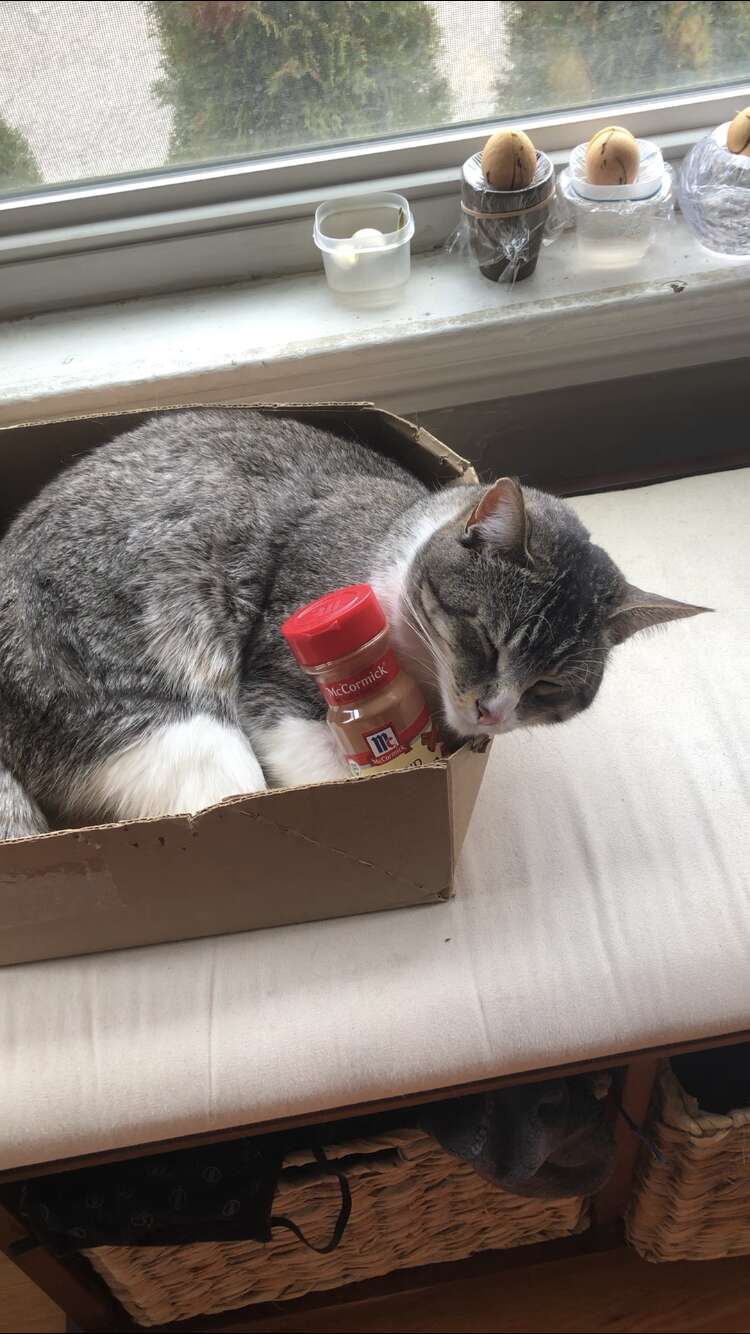 Now, Winston loves cuddling up with his cinnamon bottle every chance he gets. Occasionally he'll knock it out of his box and chase it around, but for the most part, he just loves holding it. It's his new best friend, and he's not afraid to show it.
"He's been hanging out with cinnamon for a few months now," Tan said. "It just kind of lives in his box, and he hugs it all day."
You can follow Winston on
TikTok
.