Cat Makes Sure His Dog Friend Is OK During Thunderstorm
"He was very curious and concerned about his big sister" ❤️️
When things get scary, we all need a friend to let us know that everything's going to be OK.
For a pittie mix named Moose, that friend is a cat named Marvin.
Mary Barnes rescued Marvin six months ago, hoping that the fearless kitty would become a playmate for her 7-year-old dog.
"I didn't know how Moose and Marvin would get along because Moose had never really interacted with cats, but she's the absolute sweetest and most gentle girl so I had faith," Barnes told The Dodo.
"They very quickly became best friends," she added. "Marvin has the personality of a dog so they nap and play together all day."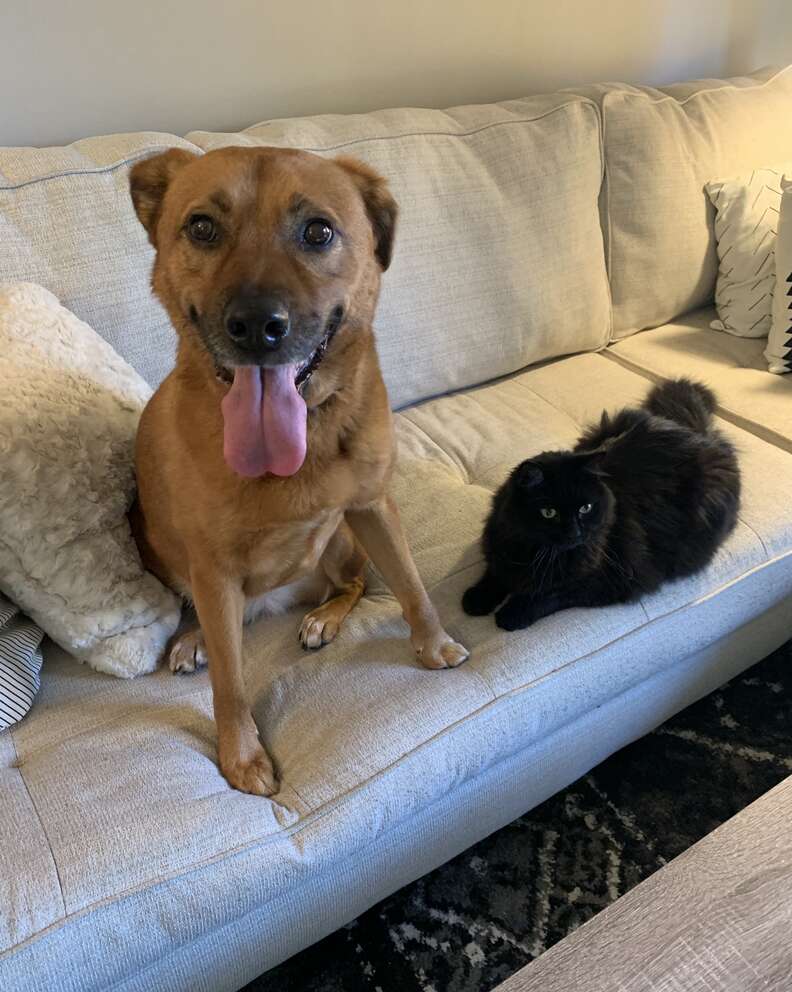 When Barnes moved into an apartment in downtown Detroit, she began to notice that Moose was becoming more and more sensitive to loud noises. Every time the pup heard fireworks or thunderstorms, she would immediately tremble and hide.
"I try to give her treats and keep her busy when it's storming but she usually ends up going into the bathroom and hiding in the shower," Barnes said. "She's always hidden in the shower — it's her safe place."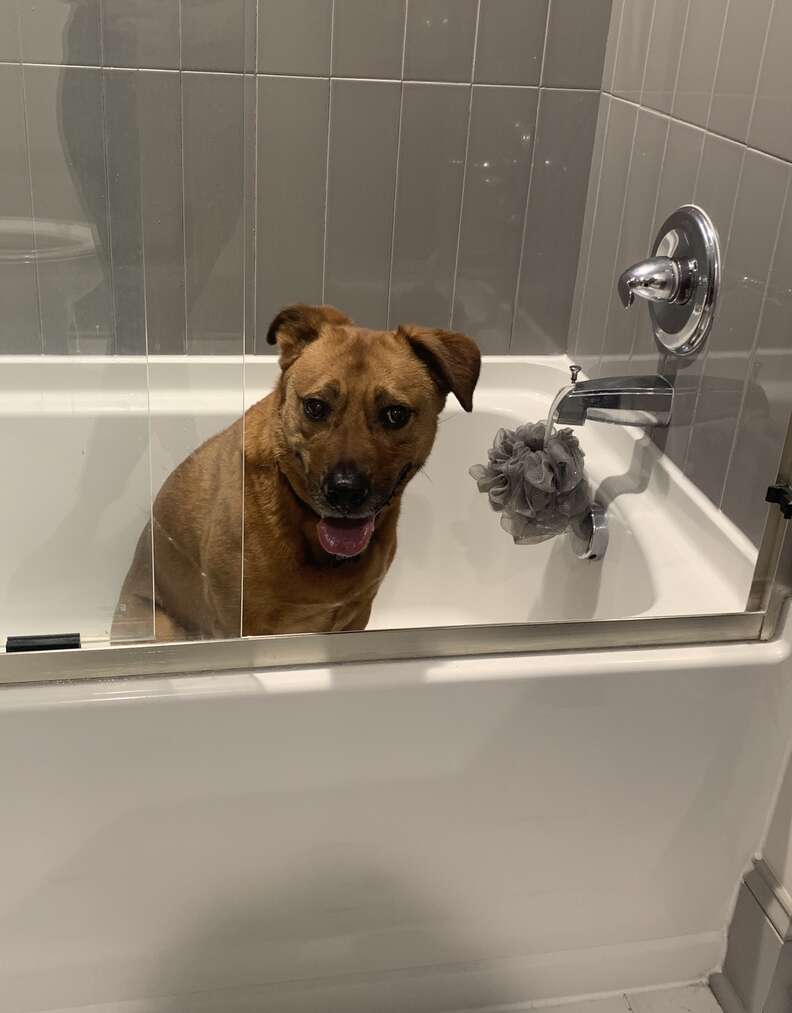 Marvin doesn't have the same fear of thunder shaking the windows. But Barnes never could have guessed the loving cat would step up and comfort Moose in her time of need.
"Last night was the first really big, long storm we've gotten in Detroit since Marvin has been with us," Barnes said. "He was very curious and concerned about his big sister."
Marvin knew Moose was suffering and he wasn't going to let her sit alone.
"He went back and forth to her in the shower to check in," Barnes said. "It distracted [Moose] from the storm for a little bit because she leaned down to give him kisses!"
The storm eventually passed, and Moose and Marvin quickly got back to playing and relaxing together.
If there's one thing they both know, it's that having a best friend can make getting through hard times a whole lot easier.