Cat Cafe Posts Important Warning To All Customers Buying Muffins
"It WILL hurt" 😳
It's not every day that a freshly baked snack comes with a page-long list of precautions. But for one cat cafe in Christchurch, New Zealand, this was a must.
At the Catnap Cafe, anyone who dared to order a muffin would immediately become a target for Bea, the cafe's hungriest cat. So it was important to let customers know what they were getting into.
"She WILL climb on you to try and get your muffin," Catnap Cafe wrote in their Muffin Disclaimer. "It WILL hurt."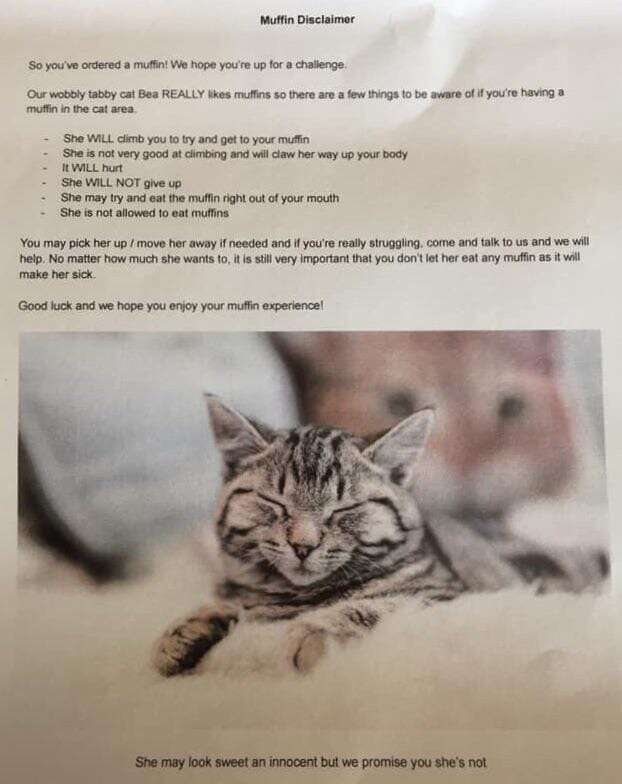 According to the cafe's warning letter, Bea loved muffins so much that she would claw her way up customers' bodies and snatch their muffins out of their mouths.
"She is an adorable friendly girl, but also a total menace!" Catnap Cafe wrote in a Facebook post.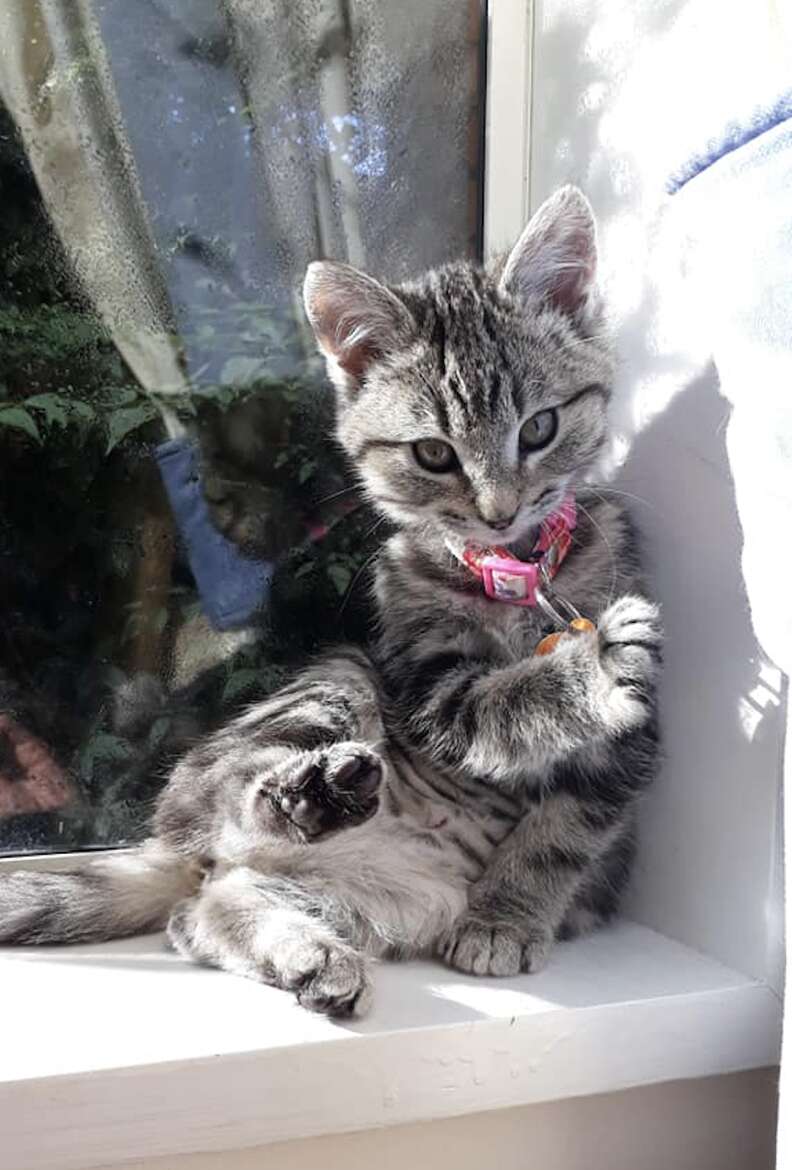 Bea joined the Catnap Cafe crew when she was 5 months old, and soon she was ruling the cafe as one of their most mischievous residents looking for a forever home.
"Right from the start, she has been determined, confident, sassy and full of character!" Catnap Cafe wrote. "She is very energetic, chatty and playful."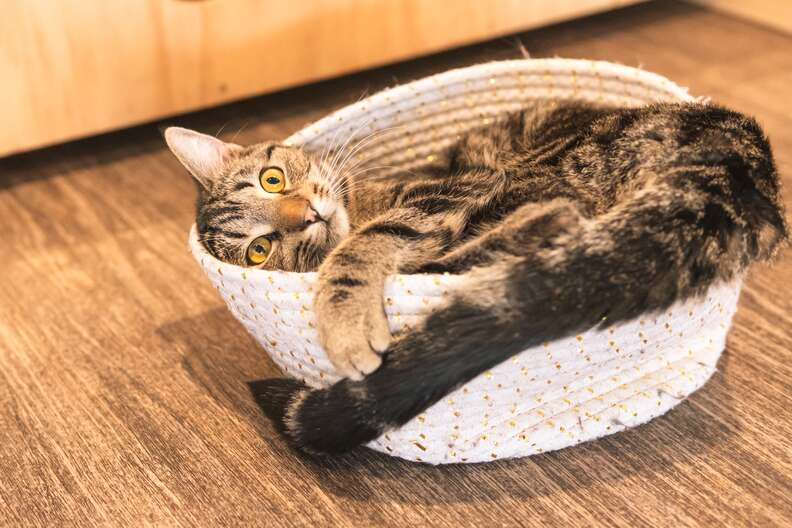 Bea's personality was larger than life from the moment she entered the Catnap Cafe, but it wasn't the only thing that made the cat stand out.
"She has a neurological condition called cerebellar hypoplasia, which makes her wobbly and uncoordinated," Catnap Cafe wrote. "But she really doesn't know it!"
From her natural wobble to her intense passion for muffins, Bea started making a name for herself in the cafe right away. She learned how to get around despite her limitations and, eventually, started climbing customers to get a bite of their muffins.
"She has a tendency to throw herself at things and climb them, including people, especially if she spots a muffin in your hand!" Catnap Cafe wrote. "It's pretty cute; however, she's not very good at it so if you're the target it can be a little painful."
Bea spent a little over a year making friends and stealing muffins at the cat cafe until, one day, a couple fell head-over-heels in love with her. They had plenty of experience with Bea's medical condition and knew they could give her the forever home she was always looking for — one where she'd fit in.
"Her new brother, Timmy, has the same neurological condition as she does," Catnap Cafe wrote in a Facebook post announcing Bea's adoption. "We can only imagine how much wobbly trouble the two are getting up to together!"
Bea's friends at the cat cafe were sad to see her go, but they were so happy that she finally found a family who would love every unique part of her — from her wobble to her muffin obsession.
There's no telling how many muffins Bea actually managed to steal during her time at the cat cafe, but one thing's for sure: The determined cat captured more hearts than she did baked goods.
"We do miss her very much," Catnap Cafe wrote, "but we're happy to say she has accepted the position [of adoption] permanently."
To keep up with Catnap Cafe's resident cats, follow them on
Facebook
.
These Are The Best Treats For Picky Cats
We may earn a commission if you purchase from our links.