Cat Gets Brought In To Be Put Down — But Kind Vet Saves Him Instead
Nemo's so grateful 💖
When some people who were out feeding a stray cat colony noticed a sweet orange cat with an injured leg, their hearts immediately went out to him. They could see that he was in pain and didn't want him to suffer anymore, and they truly thought that the best thing to do would be to bring him to the vet to be put down.
But, of course, veterinarian Dr. Matt McGlasson had other plans.
"My staff knows I have a soft spot for cats — we actually rescued and rehabilitated four kittens during COVID while our kids were doing school from home," Dr. McGlasson told The Dodo. "They asked the client to sign the cat over to me."
After looking over the cat, Dr. McGlasson knew there was no reason to put him down, and instead decided to get him all healed up and then find him the perfect forever home.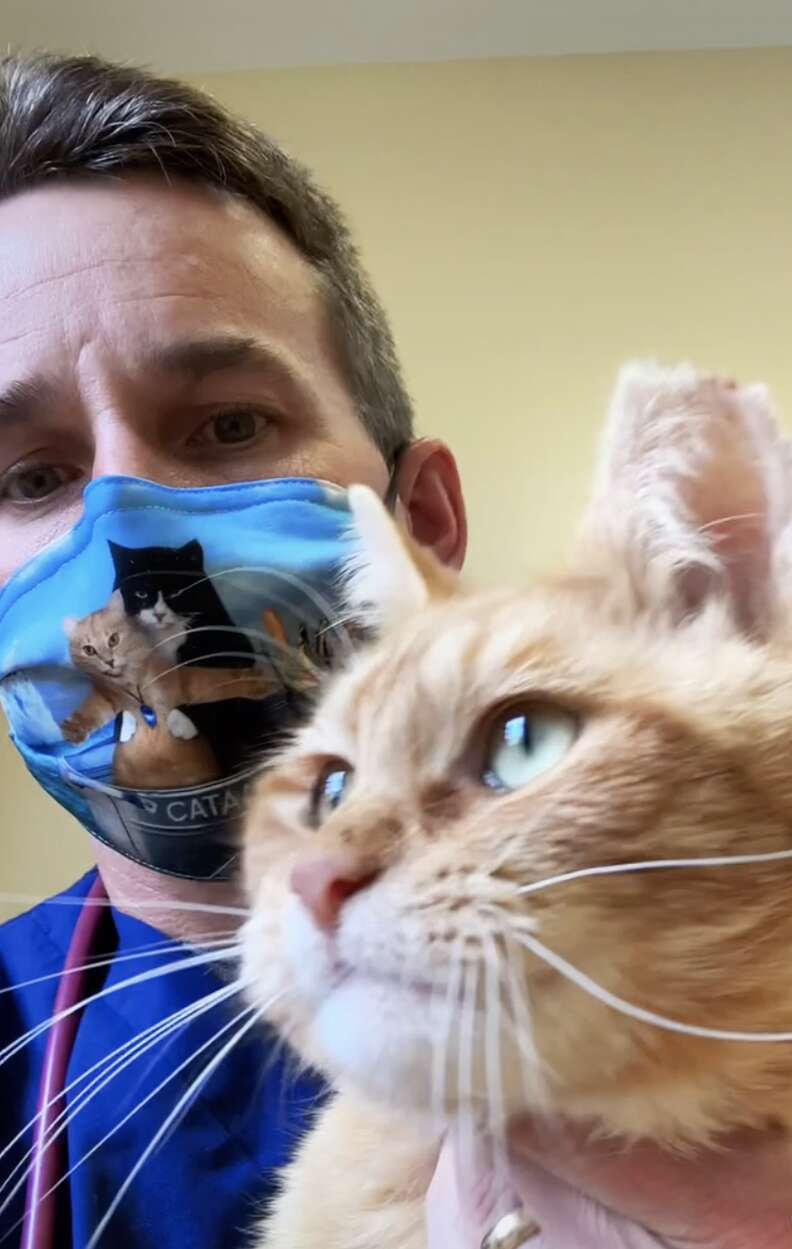 With the help of his TikTok followers, Dr. McGlasson decided to name the sweet cat Nemo. Unfortunately, Nemo's leg was injured beyond repair and had to be amputated, but luckily the surgery went well, and everyone was eager to help Nemo adjust to life as a three-legged cat. As Nemo healed, it was clear that he was so grateful to everyone for taking such good care of him.
"He's the nicest cat you'd ever meet," Dr. McGlasson said. "[He] loves everyone."
Since he already had his own cats at home, Dr. McGlasson wasn't sure he was in a position to adopt Nemo himself — but instead, one of the vet technicians fell in love with Nemo and became his forever home.
"[He's] doing amazing," Dr. McGlasson said. "Enjoying being a house cat, and he gets around great on three legs."
When Nemo first arrived at the vet practice, everyone knew he deserved a chance to live a happy life in a forever home, and that's exactly what they gave him.