Cardboard Box Left Outside With An Important Note For Whoever Finds It
"Please don't move me ..."
The other day, a cardboard box was placed outside in Ontario, Canada, containing several tiny baby animals. On the box was a note to any passersby who might happen to stop and take a look, hinting at what lay within.
But this wasn't a troubling case of animal abandonment.
Indeed, it was quite the opposite.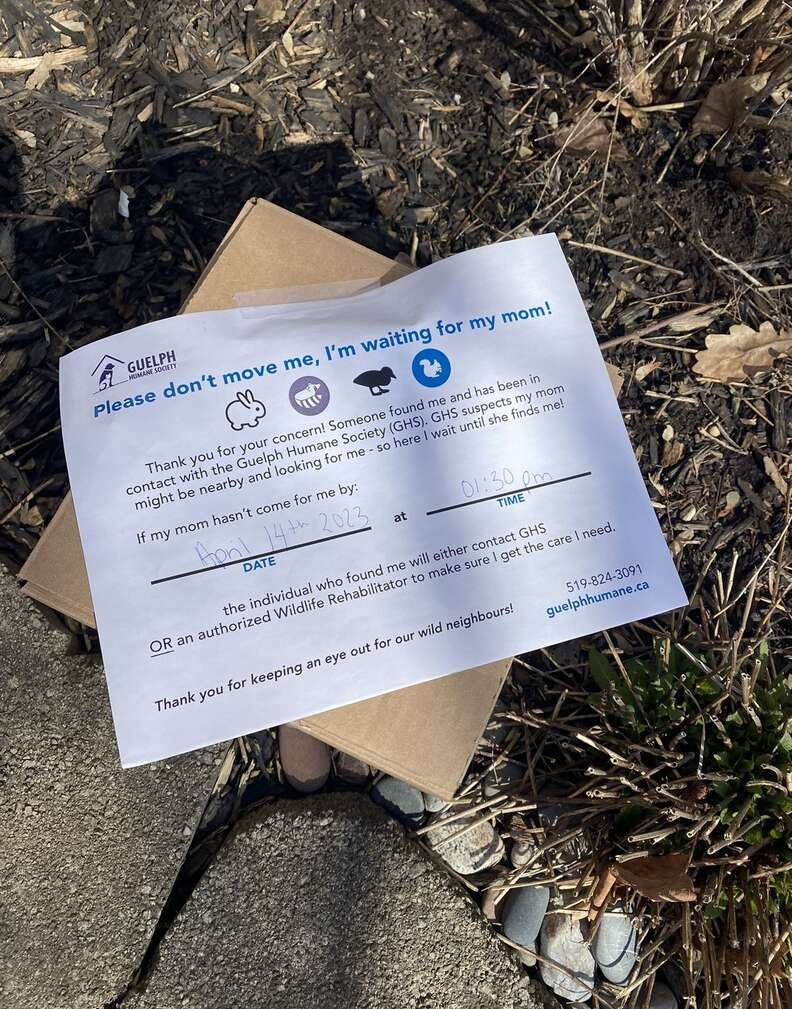 The curious story began last week after a local car mechanic discovered a nest inside of a vehicle they were working on. The nest belonged to a red squirrel mom who'd recently given birth to seven babies there, only to be spooked away when the car was moved.
Thankfully, the babies were able to be relocated from that unsafe spot — but setting things right would take a bit more effort yet.
The mechanic contacted the Guelph Humane Society for help, and soon Animal Services Officer Brooke was on the scene.
Knowing that the best thing for the baby squirrels was to reunite them with their mother, Brooke didn't take them to a wildlife rehabilitor. Instead, she made sure the babies were all healthy — and someplace protected where their mom could find them.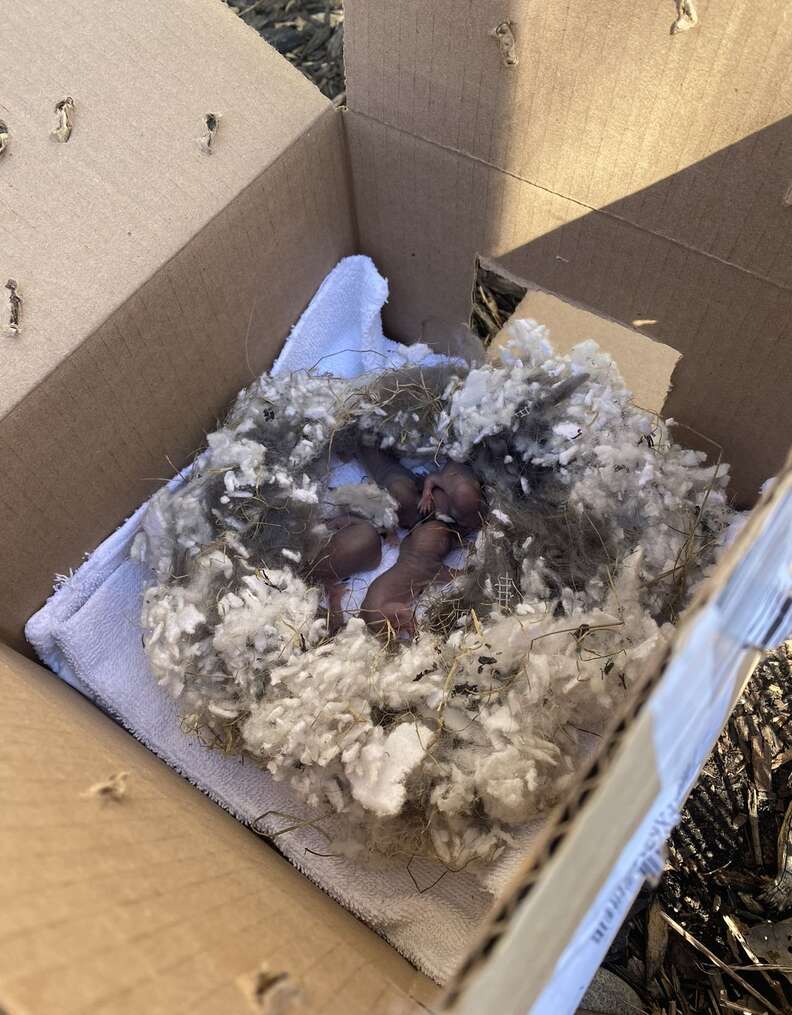 Turns out, it was actually Brooke who placed them inside that cardboard box. She also cut a door flap into the side of the box through which their mom could reach them.
The box was then brought to the property where the car had been stored in the hopes that their mom was still close by.
To put at ease the minds of anyone who might think to examine the box, Brooke also left the note:
"Please don't move me," the note read. "I'm waiting for my mom!"
That day, unfortunately, the mother squirrel didn't come to reclaim her young. So, to make sure the babies were fed, Brooke cared for them overnight. She was not deterred.
"The next morning the babies were placed back at the residence in the same spot for reunite attempt number two, which was successful!" the Guelph Humane Society wrote. "Mom found her babies and moved them, all [the] babies, to a new nest."
For Brooke, successful outcomes like this one are what make her job so worthwhile.
"It is an indescribable feeling, honestly, knowing that we reunited a family that is now going to thrive together. It is a main reason I chose this career," Brooke told The Dodo. "Nothing is better than when a mom recognizes her young and takes full control. Nature is so beautiful — I am so lucky to be witness."
You can support the Guelph Humane Society by making a donation
here
.
Smart Buys From Companies That Help Save Animals
We may earn a commission if you purchase from our links.