Candy Shop Owner In Disbelief When She Sees Who Walks Through The Door
"It was definitely surreal."
The other day, Jennifer Strobel was working at Buddy & Howie's Candy Store, a sweets shop she and her husband own in Ocean Shores, Washington, when an unexpected visitor appeared out front.
"He was walking down the street and wandered right up to our front door," Strobel told The Dodo. "He poked his head in. My first reaction was surprise: 'Wow!'"
He wasn't just any shopper. He was a deer.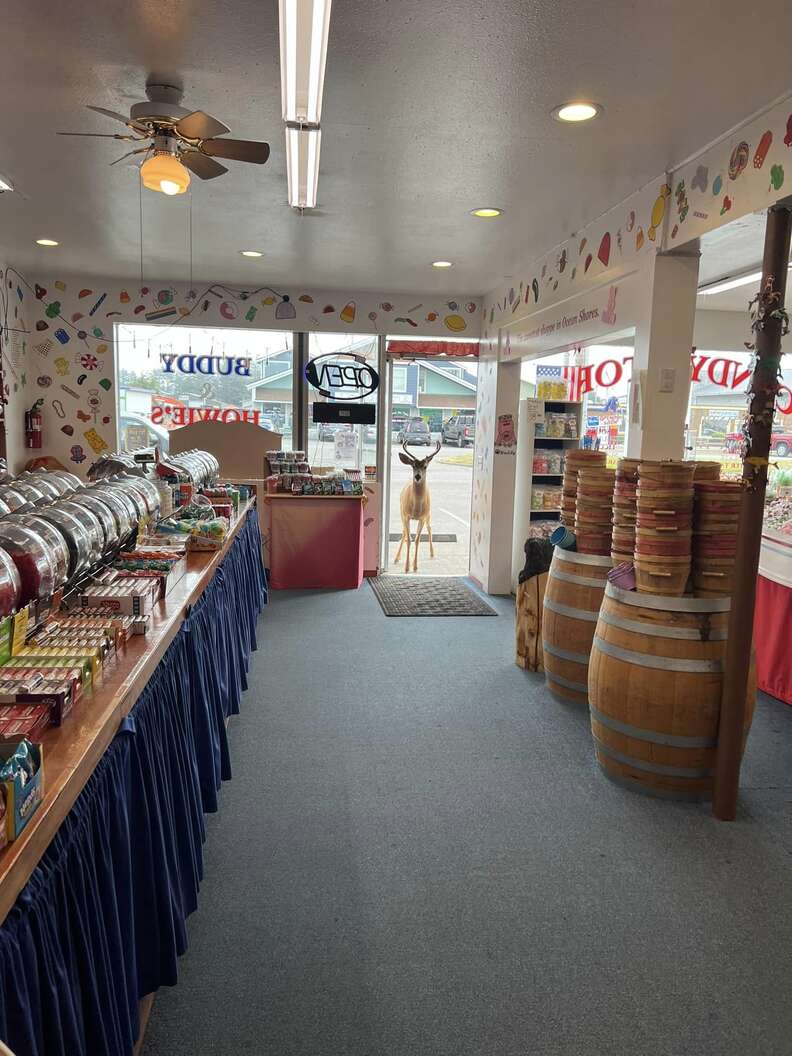 Evidently, while on a stroll through town, the deer had noticed Strobel's shop — and the sight of the sweet and colorful confections inside stopped him dead in his tracks.
But, of course, candies aren't meant to be enjoyed just by the eyes.
After a moment, the deer began to step into the shop.
"I told him, 'No, no,' because, although I love deer, I didn't want him to come in and get spooked," Strobel said. "But he didn't listen. He walked right in anyway."
Here's footage of the deer browsing for sweets:
Strobel was in disbelief as she watched the deer peruse her offerings.
"He was definitely interested in the saltwater taffy. In the video, he looks like he actually snatched a piece of buttered popcorn taffy," Strobel said. "I was trying my best to stay calm. It was definitely surreal."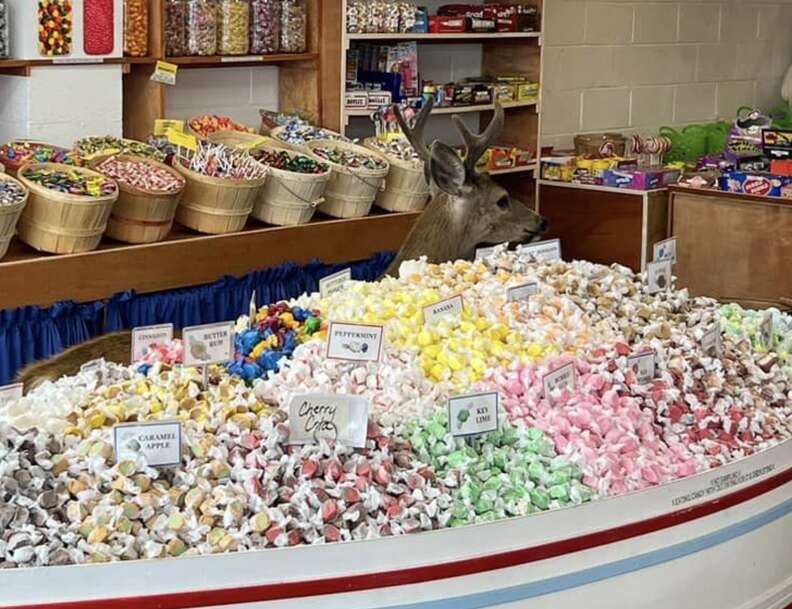 Ultimately, the deer left much more quickly than he'd come — realizing, perhaps, that his sweet tooth may have led him astray. Still, there was no harm done.
"He didn't leave any damage!" Strobel said. "That's the best part. [Though] I am worried he might tell all his friends where the best taffy in town is! Hopefully they will just window shop and not come in. It was definitely a once-in-a-lifetime experience, that's for sure."