Camera Catches 'Guard Rooster's' Aggressive Run-In With UPS Deliveryman
"Fred was born angry" 😂
Mail carriers and delivery people always have to be on the lookout for dogs guarding people's homes. But when one UPS employee recently attempted to drop off some packages, he met an unexpected guard animal.
Fred the rooster has always taken his guard duties very seriously. He's constantly watching the sky and the yard for potential predators or threats to his flock and his family.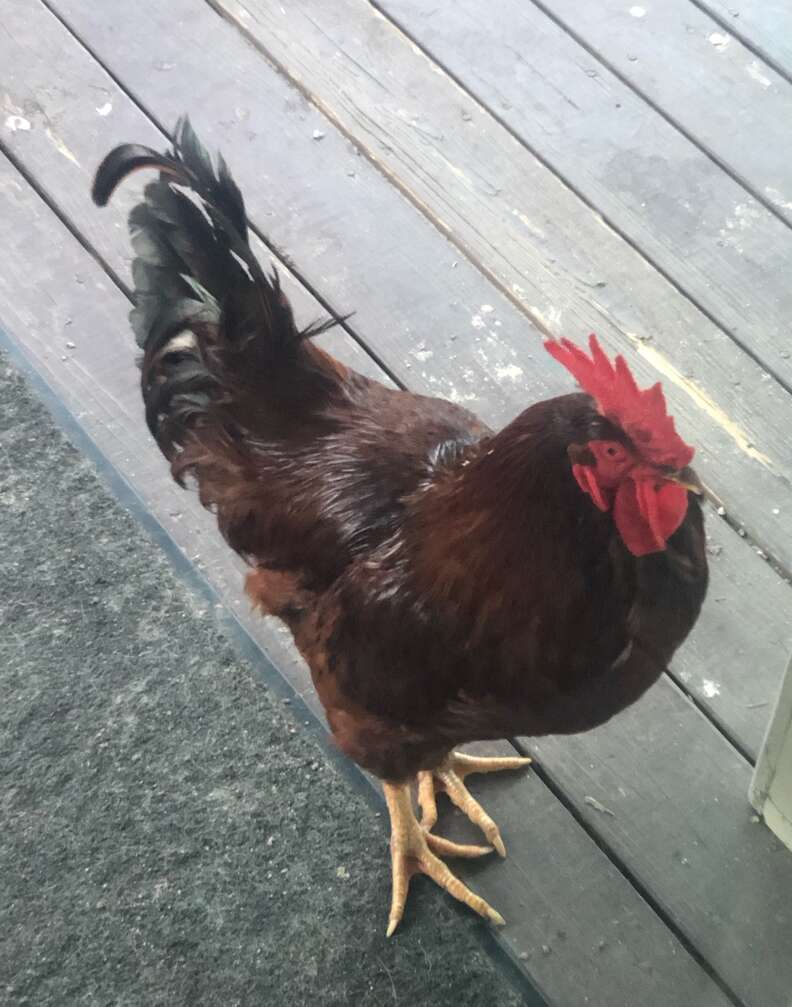 Ashley Taylor and her husband AJ adopted Fred when their friend could no longer care for him. And as soon as the rooster arrived at his new home, he made sure everyone around knew he was the boss.
"Fred will follow us around the yard and he even likes looking in the door like the dogs do," Taylor told The Dodo. "I believe he thinks he is a dog!"
"Fred always has to go introduce himself when a new person pulls up," Taylor added.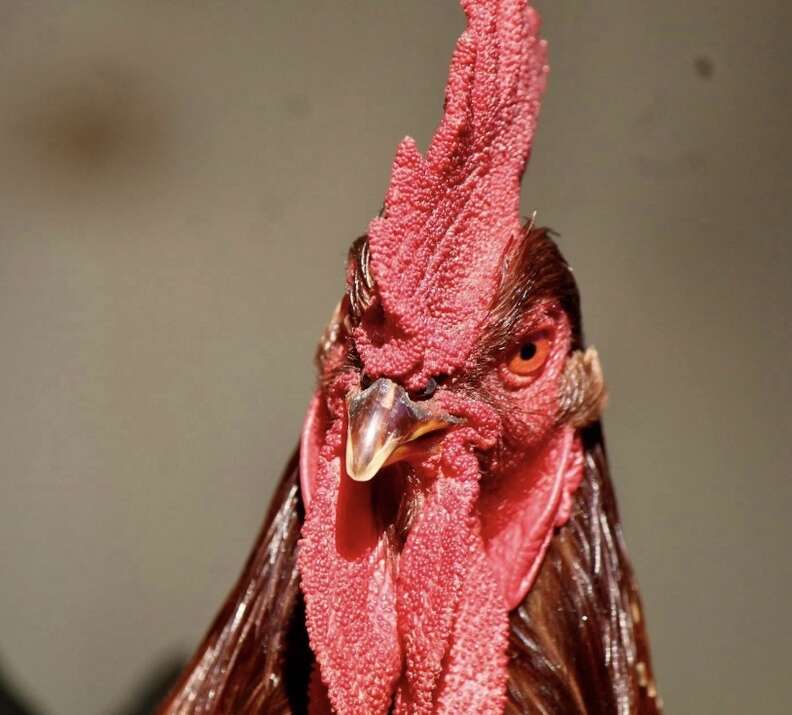 Recently, when UPS stopped by to make a delivery, Fred was feeling a bit territorial and decided to make sure that there was no funny business. He followed the UPS deliveryman the all way to the front door and then escorted him off the property.
The entire interaction was filmed by the Taylors' doorbell camera. When UPS finally reached the front door, the deliveryman turned to the camera and said, "Not cool!"
You can watch Fred doing his job here:
AJ Taylor posted the hilarious video on Facebook, where it received thousands of views. Taylor wrote: "Well the UPS man met Fred the guard rooster today. Fred was born angry [and] this is just the first time we got it on camera. If anyone knows the UPS man send him my apologies."
The family hasn't seen the UPS deliveryman since and, after his run-in with Fred, it's likely they never will.
How To Pamper Your Neighborhood Birds