Hidden Camera Reveals Stray Dog Woman Just Rescued Hiding A Secret
"I panicked at first, but then ..."
Belle Bermúdez was leaving a friend's house when a woman on the street caught her eye and began waving her over. The woman led Bermúdez to a matted dog hiding in some bushes and wanted to know if she seemed familiar. One look at the dog, later named Swiftie, and it was clear to Bermúdez that the poor pup needed help.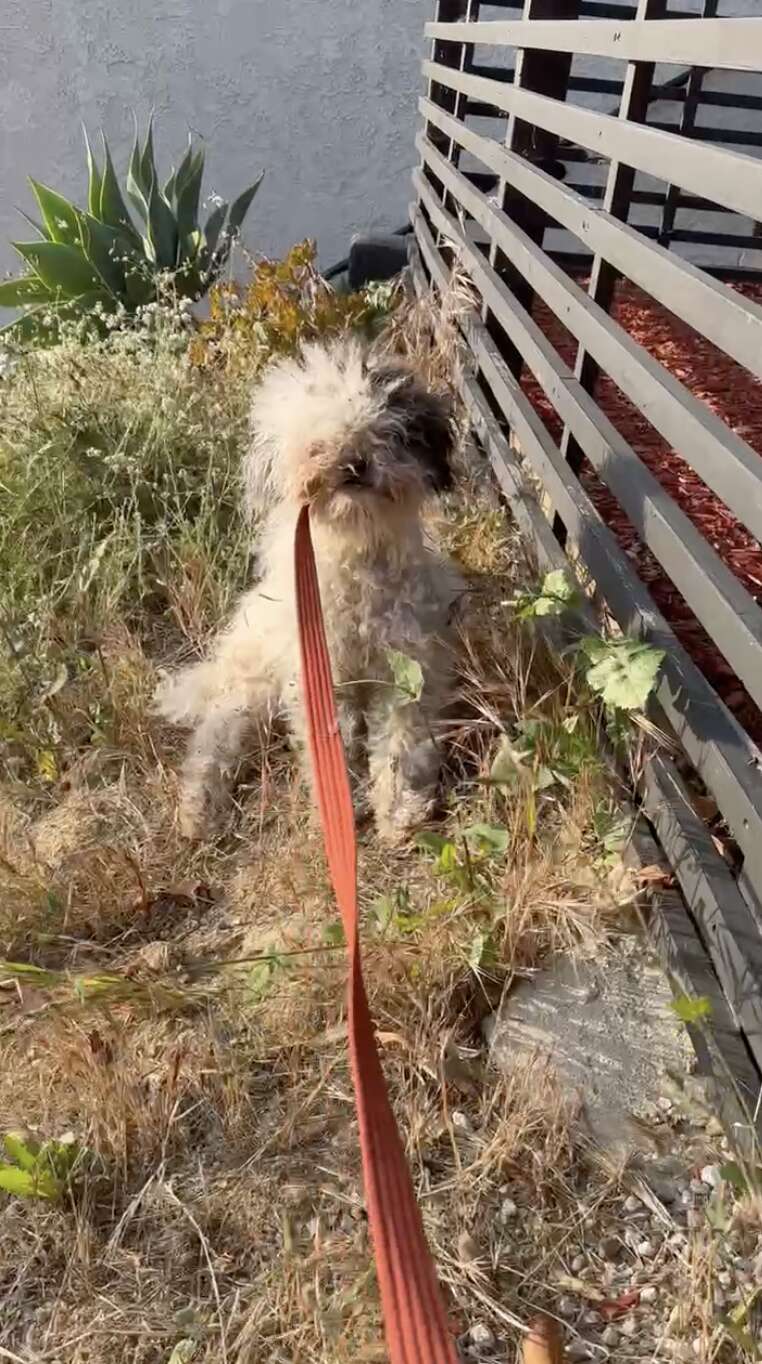 "Her hair was very long and matted and fully covered her eyes," Bermúdez told The Dodo. "My neighbor gave me a spare leash, which I used to catch Swiftie and bring her down from the hill where she ran up when I first tried to approach her. She was very scared and wouldn't move, eat any food/treats or drink any water while anyone was near her."
Bermúdez had Swifie scanned for a microchip but found none. She brought her home and had a friend who has lots of experience with dogs come over to help bathe and groom her. That's when they discovered that Swiftie had been hiding something big.
She was very, very pregnant.
Bermúdez and her husband hadn't been certain of what they were going to do up to that point, but when they found out Swiftie was pregnant, they thought it would be best to take her to a rescue that had more experience than they did.
"This way I could be confident that she and her puppies would be well taken care of," Bermúdez said. "I planned to take her there as soon as they opened at 10 a.m. the following morning."
The next morning, Bermúdez noticed Swiftie acting strange on the camera the couple had set up to keep an eye on her. She quickly went to check ... and realized that Swiftie had already started giving birth.
"I panicked at first, but then somehow mom mode took over," Bermúdez said. "I got towels and called the friend who helped me groom her … She got there before the third and fourth came and helped me get them cleaned up and nursing on Mama."
In total, Swiftie gave birth to seven puppies: Traffic Light, Lover, Augustine, Lavender, Haze, Cowboy and Saturn. Initially, the plan was still to take them all to a rescue, but that quickly fell apart the longer Bermúdez and her family got to know them.
"I decided originally to keep them for two to three days so Swiftie could recover from labor," Bermúdez said. "Then the two tinies started losing weight, and I began supplementing them with formula and Nutrical and decided to keep them for five to seven days until everyone stabilized. Then that turned into 10 to 14 days. Then we decided that we would foster everyone for the eight weeks and find homes for everyone. Both [my] husband and I got attached to making sure they grow and thrive."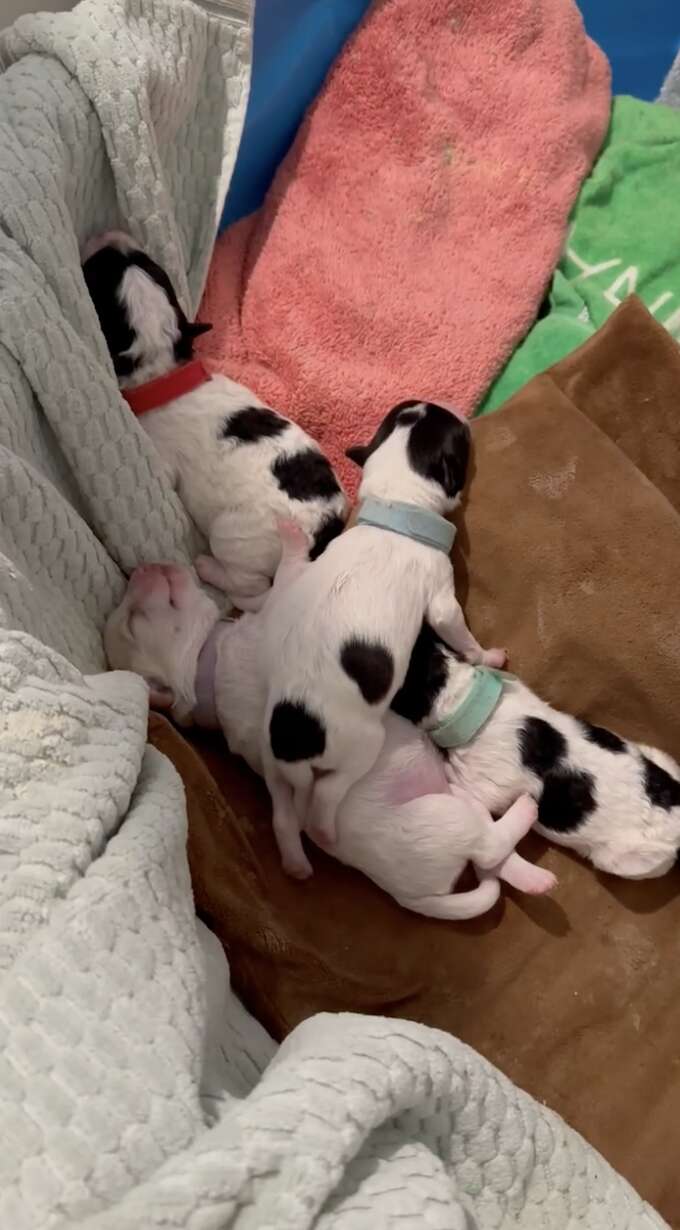 While Swiftie has been pretty nervous and uncertain throughout this whole process, she's coming out of her shell more and more every day. She's learning how to trust people again, and for Bermúdez and her family, it's been such a beautiful thing to watch unfold.
Bermúdez hadn't expected to come home that day with eight dogs, but now she wouldn't trade the experience for anything.
You can follow Swiftie and her puppies on
TikTok
.
The Best Treats Your Dog Will Love
We may earn a commission if you purchase from our links.