Breastfeeding Mom Rushes To Save Beloved Goose From Eagle Attack
"She knew where safety was and that Mom always helps her!"
Meet Frankie — a beloved pet goose who holds an enormous place in her mom Cait's heart.
And it shows.
The other day, Cait was at home nursing her infant daughter when the tranquility of that peaceful moment was shattered in an instant. Frankie, who was resting out front, was suddenly in real trouble — and she started calling out for help.
"We were in the middle of changing into pajamas and a feed before bedtime. I heard Frankie alert us," Cait told The Dodo.
Turns out, an eagle had swooped down from the sky to attack Frankie. But fortunately, despite being occupied with breastfeeding her baby, Cait didn't hesitate to rush and save her.
Here's that moment on video:
Thanks to Frankie sounding the alarm, Cait was able to drive the eagle away in time — even while her arms literally were full.
"Frankie is doing great! She was a bit shaken up, but physically she's fine — no punctures," Cait said. "I'm so proud of her. She knew where safety was and that Mom always helps her!"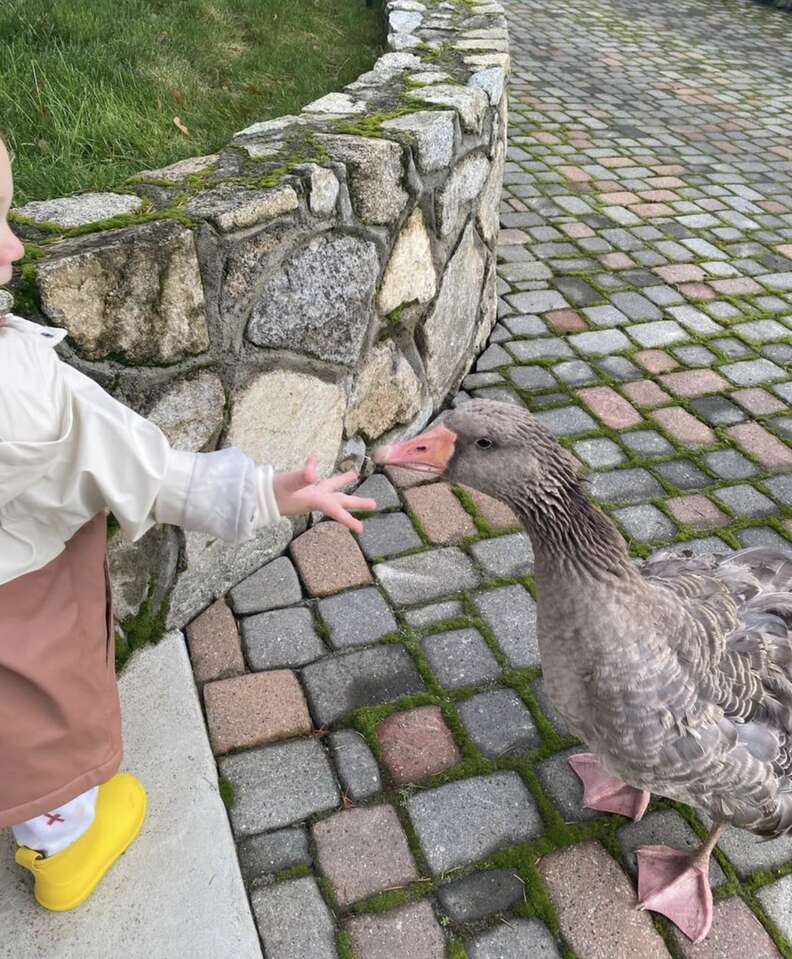 For Cait, there's nothing she wouldn't do to protect Frankie, whom she calls a "key household member." And though her daughter is still too young to understand the action she'd been a part of that day, the motivation behind it is something her mom plans to raise her up knowing.
"It's so critical that we instill respect and love for all souls on this earth through our children," Cait said.
The Most Popular Cat Calming Products That Actually Work
Bye anxiety 👋😸