Boat Owner Hears Odd Noises And Finds Surprising Ball Of Fuzz Hanging From Sail
Could it be?
Early one recent morning, a boat owner docked at Raymond Island in Australia was confused by odd sounds coming from the top of his boat. Investigating the area, the boat owner noticed a fuzzy gray animal clinging to his jib sail.
Soon, the boat owner connected with rescue group Koalas of Raymond Island. In no time, local wildlife rescuer Cath Winzer was on the scene.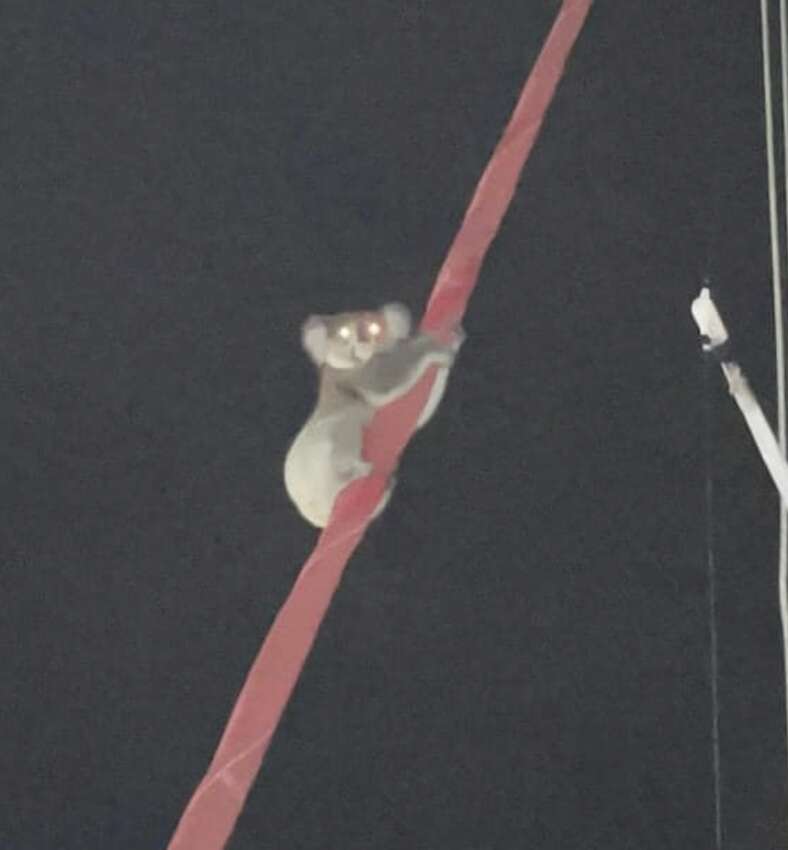 Winzer wasn't surprised to see the koala, as she knew the koalas on the island have a tendency to be especially brave around people.
"Many of [the koalas] on Raymond Island are very used to people," wildlife carer and Koalas of Raymond Island staff member Shelley Robinson told The Dodo. "They live in the trees all through the small township area in front and back yards, [and they] casually stroll across our decking, along our fences. They also see thousands of tourists walking around the koala trail and the island. However, it is always stressful for a koala to be captured, handled and moved."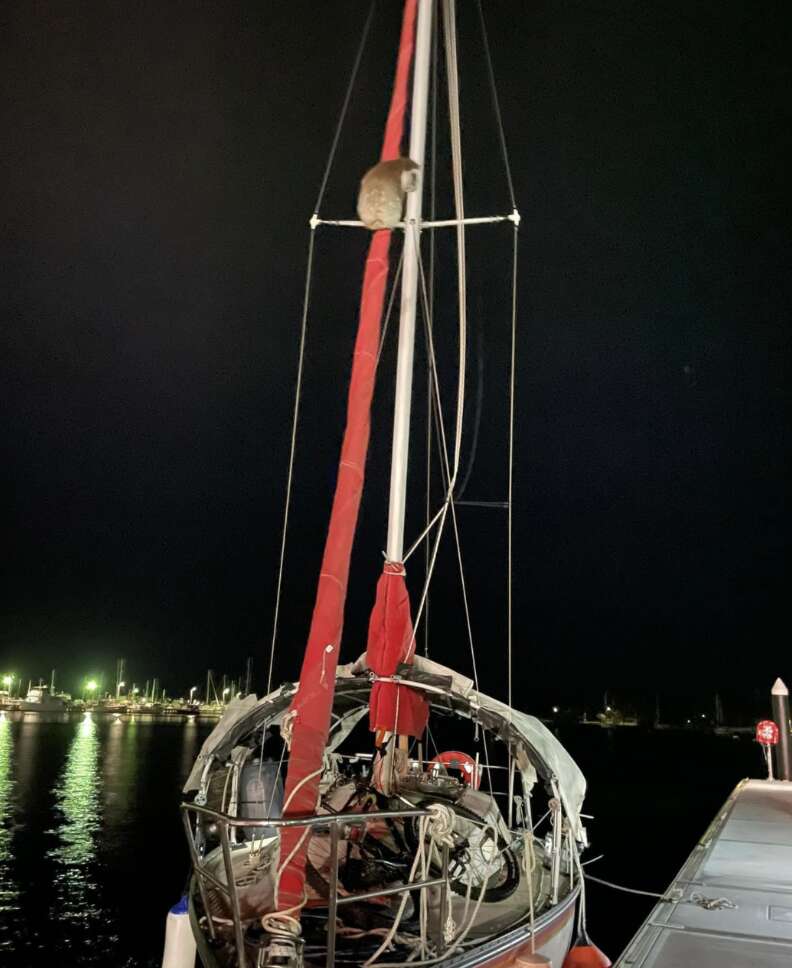 Winzer soon contacted another rescuer, Carole Jones, for backup. Luckily, the team didn't have to figure out how to get the koala down. In the midst of rescue plan discussions, they realized the koala had climbed down on his own.
Winzer knew just what to do.
"Once down, he was not given the time to think about anything, as Cath moved aboard very quickly and safely contained the koala in a [rescue] bag," Robinson said.
Finally safe, the koala was given a quick health check. Then, rescuers moved him to a park for release.
Rescuers were so happy to see the koala back in a red gum tree, where he belonged.
"Releasing any koala is the best part of what we do," Robinson said. "Knowing we have made a difference to that koala and [he] will live to be wild and free is an amazing feeling."
What To Buy If You Just Adopted A Dog
We may earn a commission if you purchase from our links.