Advertiser Content From

This Dog Groomer Is Transforming Shelter Pups To Help Them Get Adopted
And giving them the confidence they deserve 😍
Advertiser Content From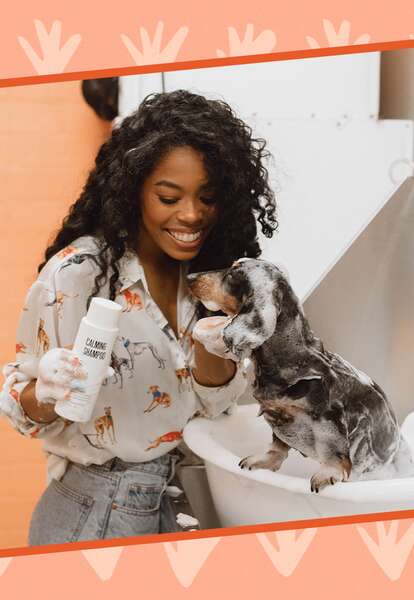 Graphic: Kelly Millington; Photography: Arisa Thomas
Graphic: Kelly Millington; Photography: Arisa Thomas
For Arisa Thomas, dog grooming is practically in her DNA: Her mom has been a groomer for decades. So when Arisa was 18 and at a crossroads with what path to take for her career, her mom suggested she try out the family business. Little did she know it would become her life's passion.
Fast forward to 2023, and Thomas runs the second California location of Blue Pooch, the grooming salon she opened with her mom and sister, known for Japanese-style cuts. "​​I'm half Japanese, half Black, and so Japanese culture is what I grew up in," Thomas told The Dodo. "Everything in Japanese culture is very cute and Anime or teddy bear-like. I took a lot of my inspiration from Japanese culture, and it was just a style that I really gravitated towards. Japanese dog grooming breaks the rules of traditional dog grooming. It is my favorite style to do in the salon because it gives me the freedom to be creative and bring out both my and the dog's personality. Plus it's just so fun to do!"
Just take one look at Thomas' Instagram and you can see the joy radiating through her furry clients' eyes. "Dogs are family members, and you take care of them like your babies," Thomas said. "You're not the only person in your household that can look good after a haircut."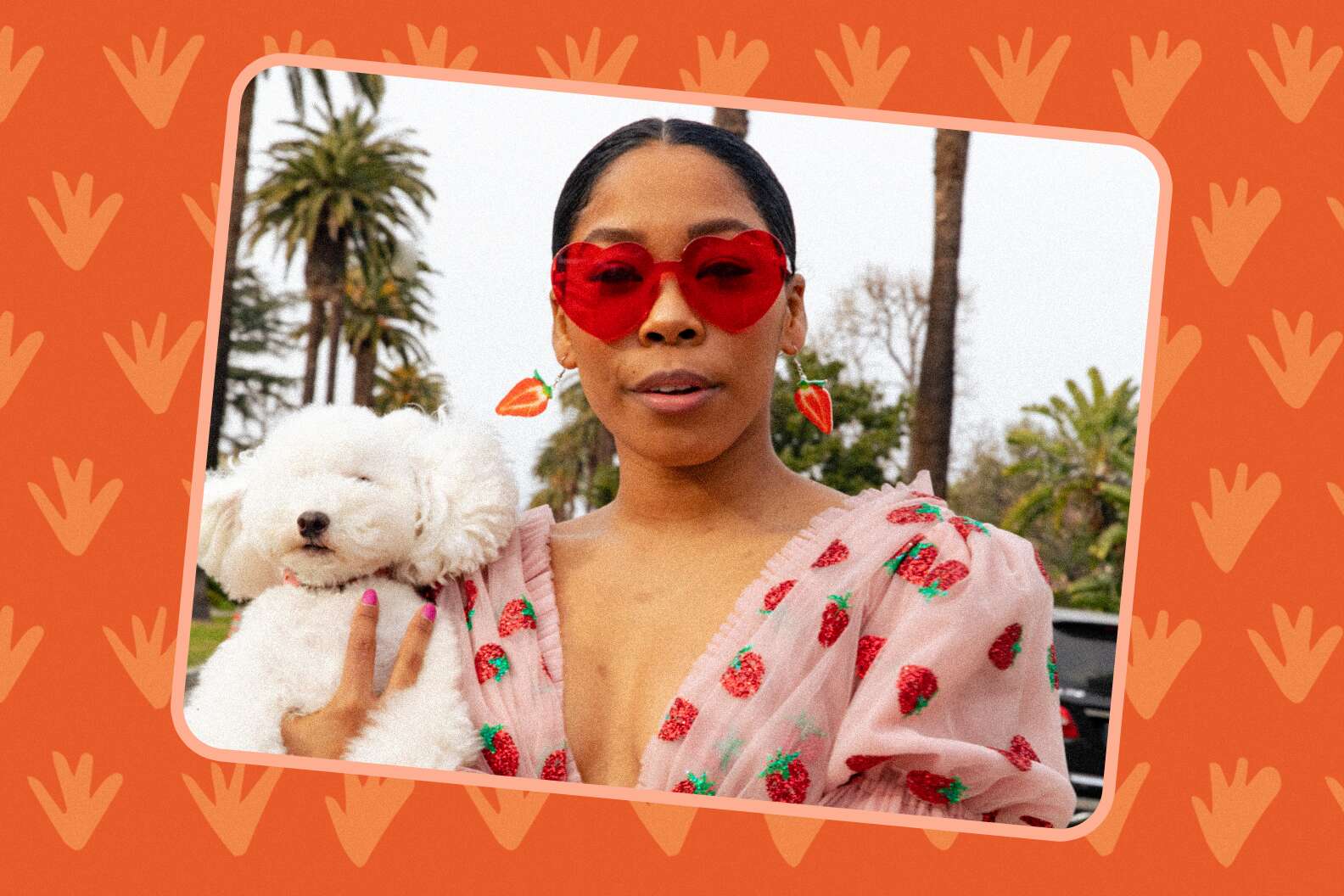 And it's not just an owner's reaction to their beautified pup that gives Thomas purpose — she also partners with rescue organizations to give shelter dogs a leg up when it comes to finding their forever homes.
"I think [grooming] does give a whole lot of confidence to a dog," she said. "Whenever they get a new haircut, you see it. They feel really good about themselves. I think they know they smell good, that they look good. And unfortunately when you're at a shelter or adoption center, one of the biggest factors of them being adopted out is how cute they look. A grooming can really help a dog get adopted just by something as simple as a haircut."
Because she's literally surrounded by animals at home and at work, keeping everything smelling fresh can be a challenge. The vibe in the salon and at home need to convey a sense of luxury and comfort while also being pet-friendly, which is why Thomas uses the Air Wick® PetExpert® Automatic Spray to keep things under control.
"It changed my home experience into smelling like a luxury hotel," Thomas said. For her salon, Thomas says this little touch helps make Blue Pooch feel as comfy and happy as her clients' homes. Plus, the Air Wick® PetExpert® Automatic Spray scents are nature-inspired, vet-checked, and pet-approved.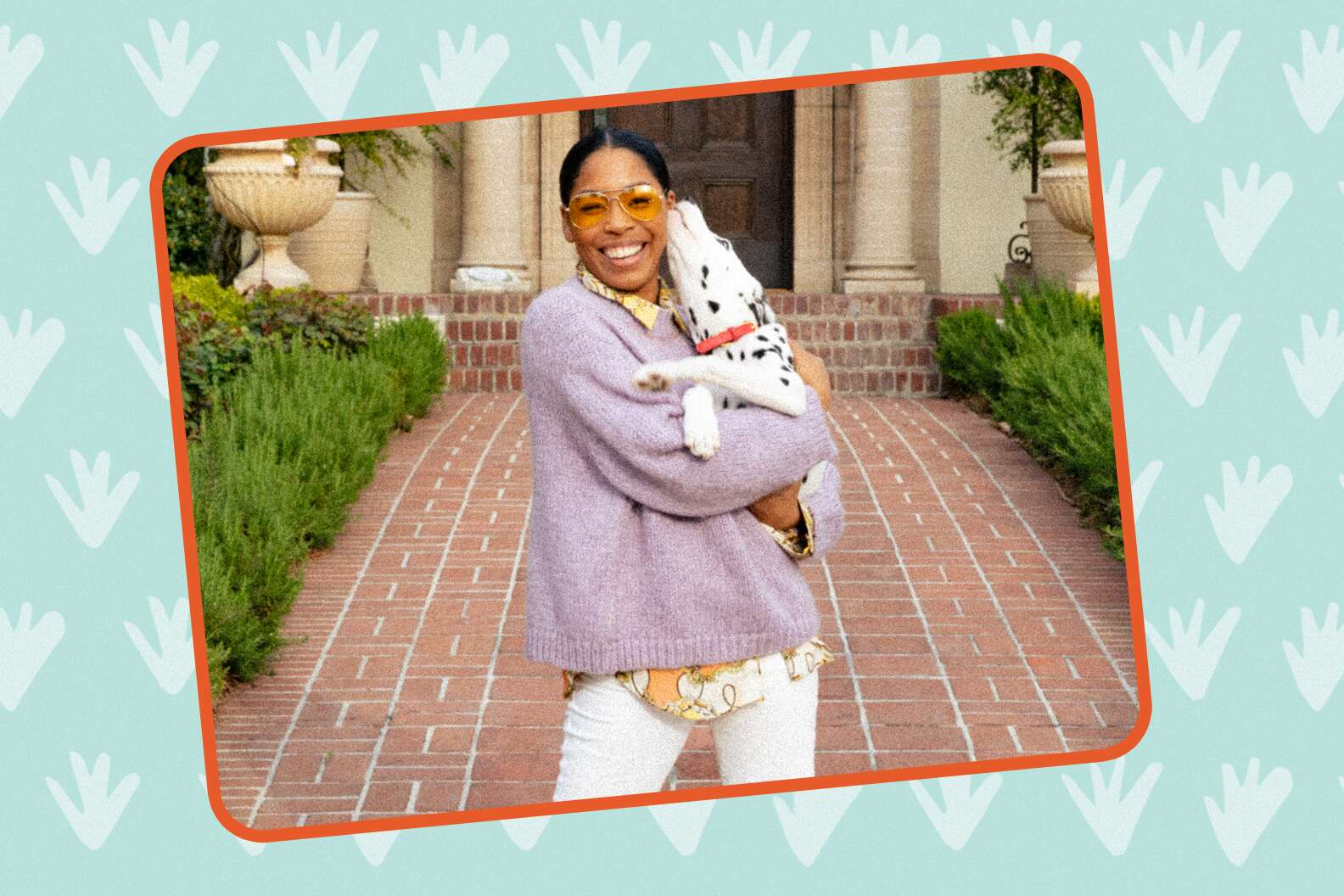 In her own household, Thomas says her 13-year-old Dachshund, Lola, and two cats, Johnny Dangerous and Nipsey Muscle, run the show. "My apartment has become their domain," Thomas said. "I just live there as their financially responsible roommate. Lola is the queen boss babe, she gets the luxury of sleeping in a king sized bed with me every night. She's a dog that's always around my feet. If I'm in the bathroom, she's in the bathroom. If I'm out of the room, she will find me wherever I am in the house. So I like to call her my roommate when she's being bad, and she's my daughter when she's being good."
Though she never thought she was a cat person, Thomas says she now couldn't live without Johnny and Nipsey, who have big personalities. "Johnny's real name should be Johnny Drama because he's just a dramatic cat. He's the most vocal one — we talk constantly," Thomas said. "Nipsey is the hellraiser. He loves to play. He jumps around like a little maniac. I have this brown blanket — he loves it so much. I know that if I bring it out, he just makes biscuits on it. He makes out with this blanket."
When she's not at the salon, Thomas is usually out on some adventure with Lola (or just cuddling on the couch), or cooking up some homemade dog treats. "Lola loves hikes — she's 13 and has the shortest little legs, but she will hike with you for hours," Thomas said. "But she also loves to sleep — same with me — and eating is one of her favorite things."