Abandoned Dog Curls Up In Snowbank Waiting For Someone To Notice Him
It was so cold 🥶
As the snow fell over a busy Michigan freeway, a dog named Rudy watched the traffic from a nearby hill. As he gazed at the cars whizzing by, the abandoned pup hoped someone might spot him and bring him somewhere warm.
Luckily, a driver in one of the cars saw Rudy's ears poking out from the snowbank and knew he needed help. The driver quickly called Michigan Humane and told them the location of the lone dog waiting in the snowstorm.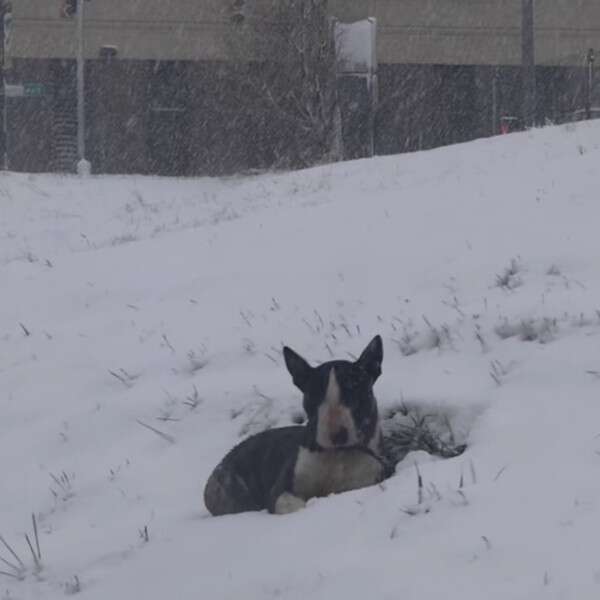 At first, Rudy was hesitant to trust his rescuers, but eventually the shivering pup realized they were there to help. He bravely allowed them to take him back to their car.
"He was initially nervous and walked away from them but approached when our team got closer," Anna Chrisman, Michigan Humane media manager, told The Dodo.
You can watch Rudy's rescue in a video here:
Safe at Michigan Humane, Rudy took in his newer, cozier surroundings. Rescuers were pleased to find that the tough dog hadn't sustained any injuries. Though he was skittish at first, Rudy soon grew to love the friendly staff at the rescue center.
"He was understandably nervous and stressed when he arrived," Chrisman said. "But [he] warmed up to the team over the first few days."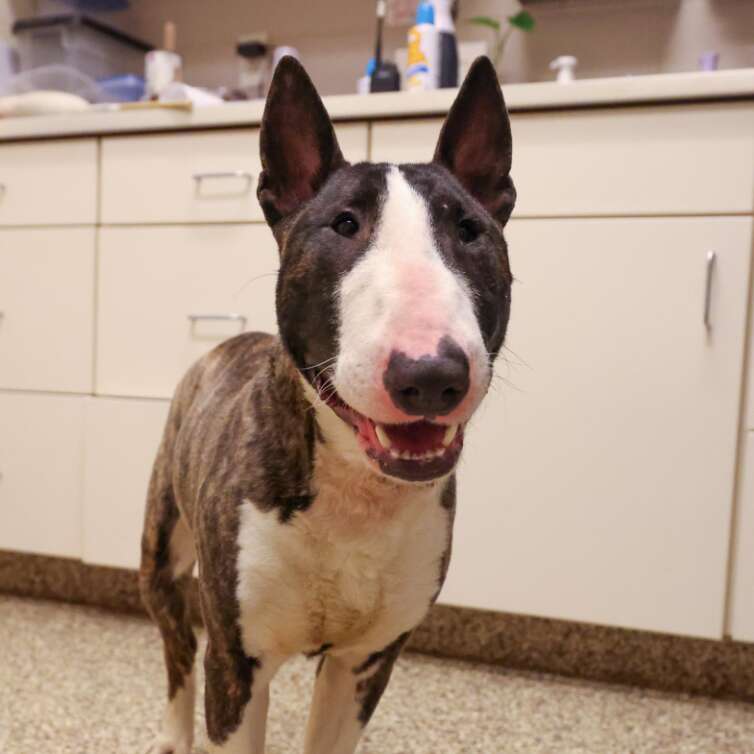 In time, rescue staff began to uncover bits and pieces of Rudy's personality. They delighted in watching him develop bonds with other dogs and made sure he was able to do all his favorite activities.
"He's a sweetheart," Chrisman said. "[He] enjoys spending time with people and playing around outside in our play yards. He's also met other dogs while in our care and liked getting to know them. He loves yummy snacks, like stuffed KONGs and hot dog pieces, and going for walks."
Michigan Humane staff are currently working on an adoption plan for Rudy. In the meantime, the grateful pup is settling into his temporary home, and loving every minute.
Top-Rated Products For The Ultimate Dog Spa Day
We may earn a commission if you purchase from our links.