96-Year-Old Grandpa Starts 'Aging In Reverse' After Puppy Enters His Life
"Everyone was surprised ..."
At age 96, Javiera Paz's grandfather, Luis, may have thought he'd just about experienced it all. Though still healthy and active to some degree, Luis seemed to have accepted a quiet life of rest and leisure at home rather than seek out new experiences.
But then that all changed.
Paz, knowing that her grandfather had been fond of animals in his younger years, asked Luis if he'd ever considered adopting a dog. He said he had, but was persuaded against the idea by his wife and a few family members, who feared that a pup would be too much for him to handle.
"He was enthusiastic, but others were not," Paz said. "He always liked dogs, but it had been many years since he had a pet. So, I decided to bring him a dog."
The pup's name was Capito.
And sure enough, Luis' naysaying relatives were silenced. They'd been smitten by the dog.
"Everyone was surprised, but they accepted Capito immediately," Paz said. "He has adapted very well."
Here's a video Paz made showing Capito and her grandfather's first days together:
From there, each passing day with a pup in his life brought about a change in Luis.
It seemed as though he was aging in reverse.
"My grandfather is happy and much more active. He has implemented a routine with Capito," Paz said. "Before, he would simply watch television. Now, he gets up early to go outside with Capito, and the dog accompanies him while he works in the garden. Capito steals his shoes and asks for pets. They go for walks on the beach — all sorts of activities my grandfather used to refuse to do."
Luis and Capito are a match made in heaven.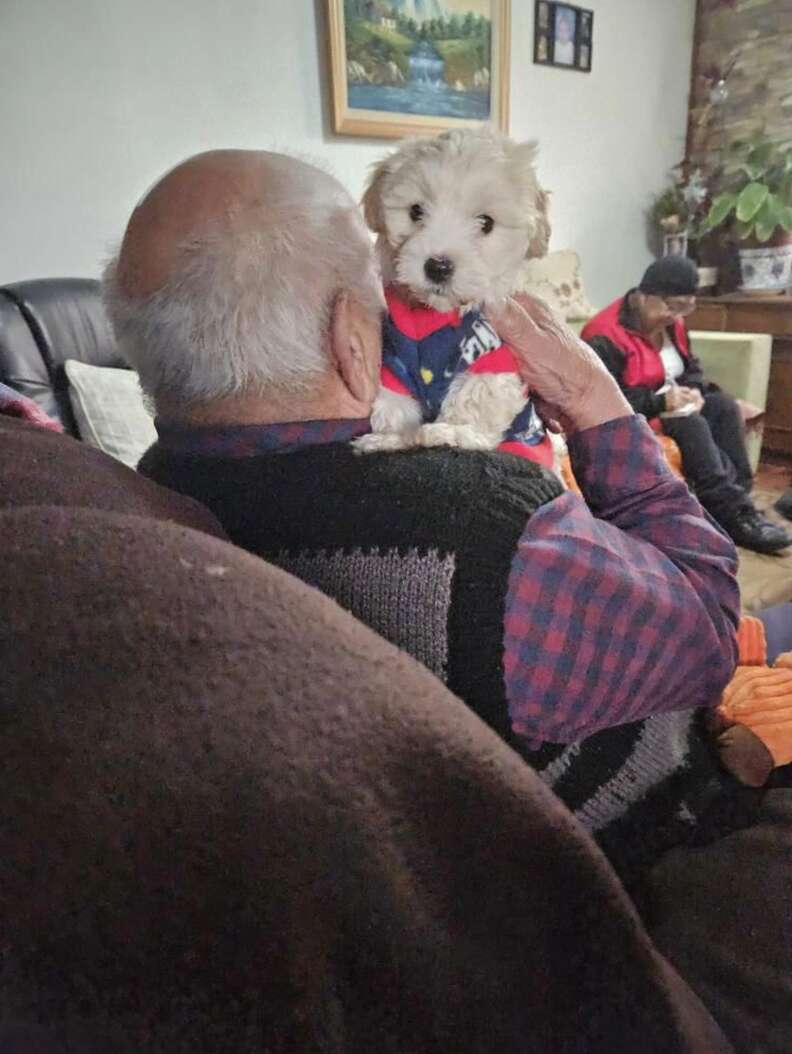 It's been more than three months since Paz arrived to her grandfather's house with Capito in her arms. And in that time, their bond has grown deeper by the day:
Thanks to Capito, life for Luis has never seemed more vibrant — though there's been plenty of time for resting, too.
The choice to adopt an animal is one that should never be taken lightly, and older people with pets often need a little extra support from friends and family. But Paz has witnessed firsthand the benefits pups like Capito can bring, stating:
"Seeing Capito's relationship with my grandfather, and what he's brought to my grandparents' lives, reaffirms to me that I made a good decision."
The Best Treats Your Dog Will Love
We may earn a commission if you purchase from our links.