Man Writes The Sweetest Tribute To The World's Best Fox Dad
<p><em>Ian Murray/Wallace River Photography</em><span></span></p>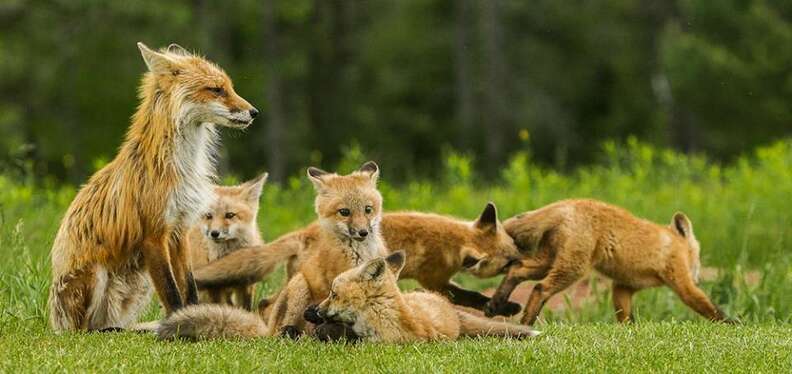 It was only a few months ago that Murray learned that Mom was, in fact, a male. His name was appropriately changed to Dad.
What made the fox such a fascinating subject to photograph was how he took care of his children year after year. But sadly, just last month, Dad's life came to an abrupt end.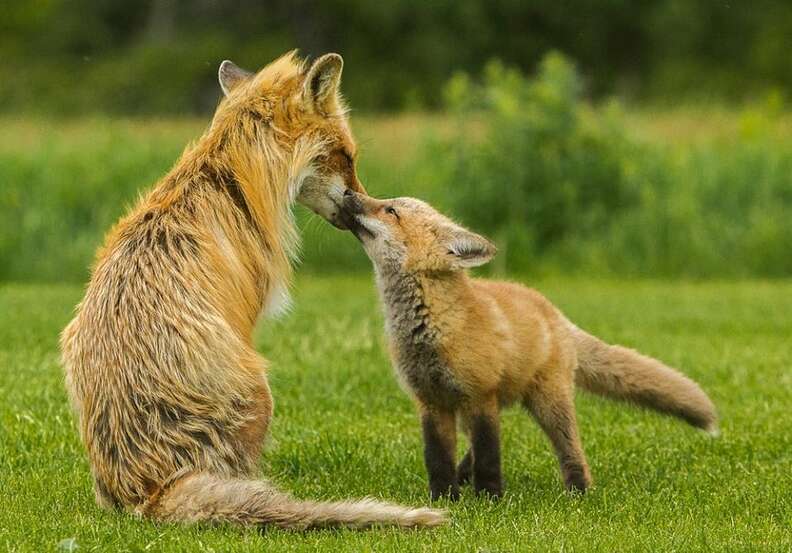 He was run over by a car while carrying food back to the den of his family - a female fox and their kits.
"He was so gentle and loving with the kits, and at the same time such a good provider," Murray wrote on Facebook, dedicating an album of photos featuring the fox to his memory. "I'm going to miss this wild animal."
Murray met Dad through a friend, who told him that there were foxes living on his property in Nova Scotia, Canada. "I was welcome to come over and take some pictures," Murray told The Dodo.
"[Dad] was special in so many ways," he said.
What was most striking to Murray was how much the fox seemed to enjoy being a father - whether he was feeding his kits, grooming them, showing them around their den area or even "scolding" them when necessary.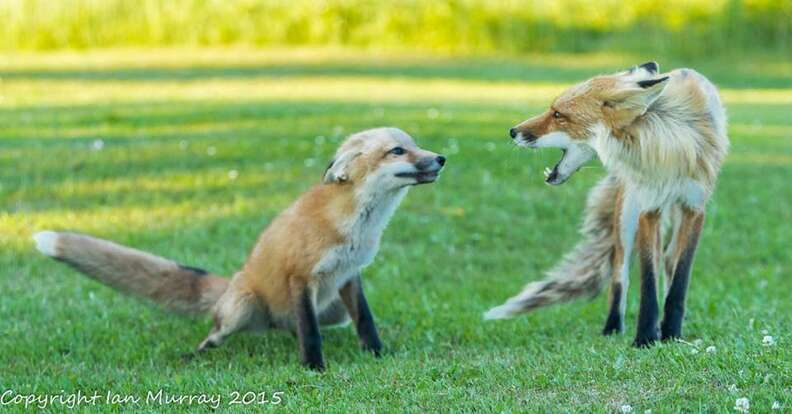 Murray said Dad was friendly toward the humans he knew, and rightfully wary of the ones that he didn't. However, Murray and Dad managed to form a once-in-a-lifetime bond.
"He knew my truck and would trot over to say hello when I pulled into the yard," Murray said. "He would sit fairly close to me when I was sitting on the ground taking pictures of his family."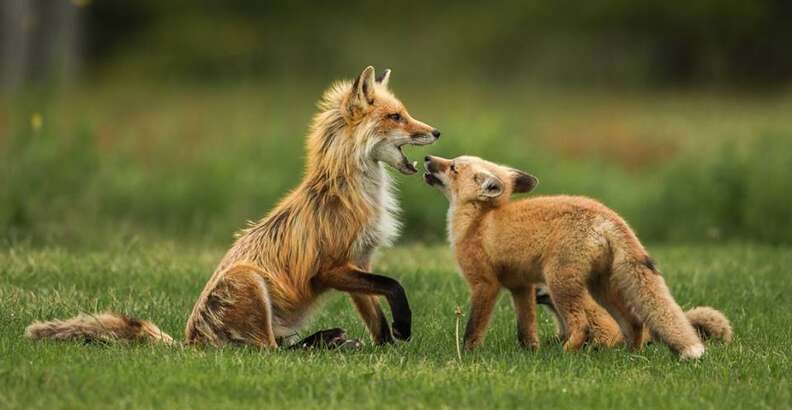 Even then, Murray noted, Dad wasn't entirely focused on the photographer - his attention always remained mainly on his children, a true testament to his unwavering devotion.
Dad, whom Murray was used to seeing walk up and down the dirt roads of his friend's property with a mouthful of mice to take back to his family, made his last trip out and about early last week.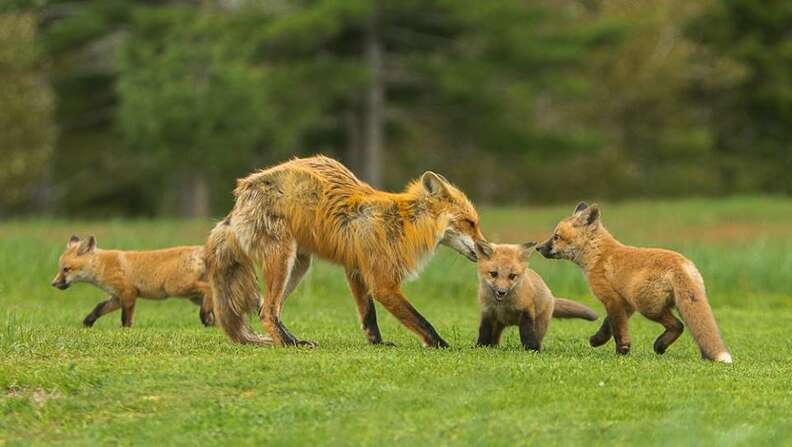 "[The mother] is not as approachable as the dad was," Murray said. "Whenever I approach the den and see her, I leave immediately to respect her privacy, and now especially to preserve her relationship with her family."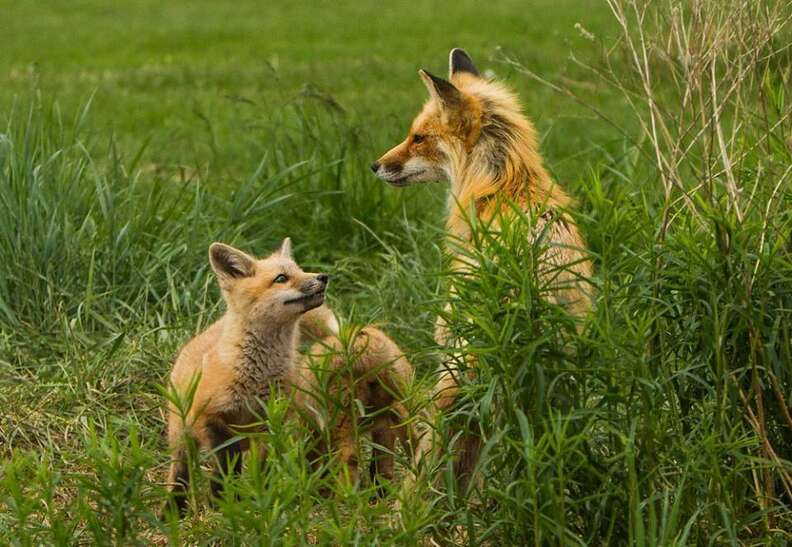 Even though Dad's partner isn't as sociable around humans, Murray is glad nonetheless that she is around to continue keeping watch over Dad's kits until they are old enough to be on their own.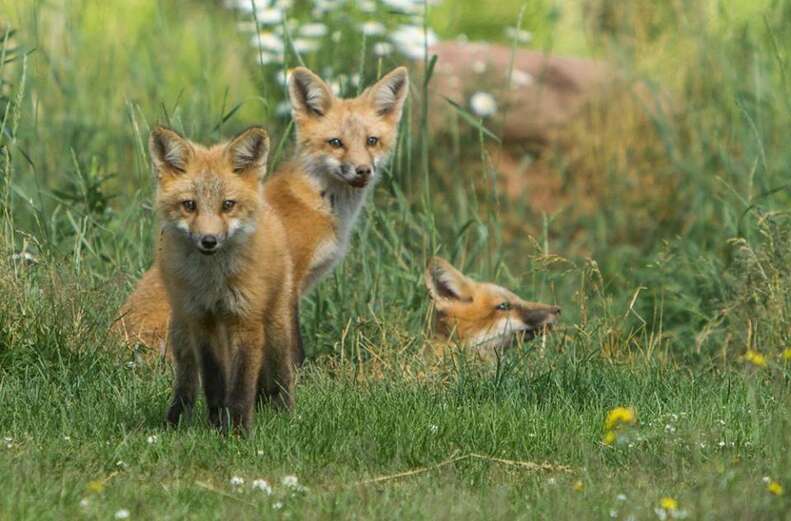 As for Dad, who's built up an international legion of admirers, according to Murray, his legacy as a kind, attentive parent (and his former identity as a "female" fox) won't be forgotten.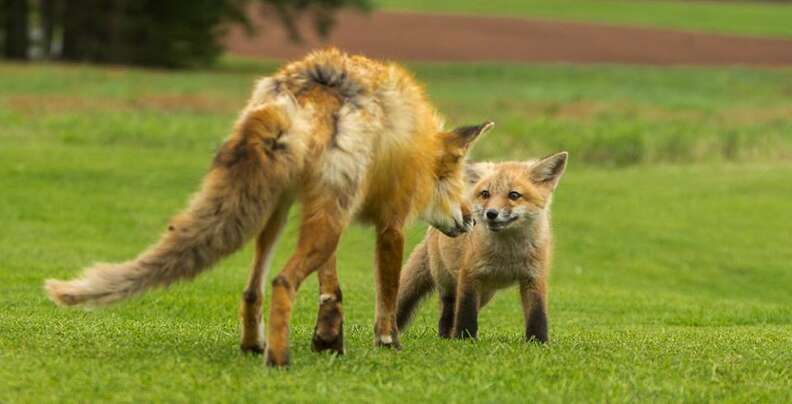 "Response [to Dad's death] has been remarkable, and I must say all positive, yet sad, empathetic and caring," Murray said.
"He had a lot of fans on Facebook before his passing, but he was almost universally known as 'Mom,'" he said.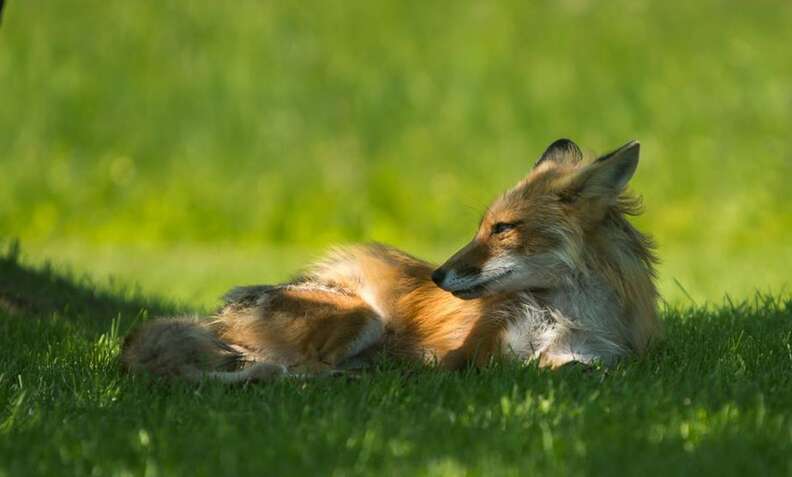 Watch this video of Dad tending to his children in the wild: