Daughter Shares Dad's 'Meltdown' Over An Alpaca He Met On Vacation
"This was the absolute SOFTEST and most HUGGABLE animal EVER."
When Alexandria Neonakis's father headed out on a December vacation to South America, the last thing she was probably expecting was for him to fall head over heels for one of the region's locals. But that's exactly what happened.
Turns out, her dad had met someone special during a stop in Peru. And it wasn't long before messages to his adult daughter came pouring in about it.
He'd met an alpaca.
In a series of chats that Neonakis later posted to Twitter, her adorable dad goes into giddy detail about all of the wonderful qualities of this species exotic to him.
The alpaca, evidently, was happy to indulge the father with his cozy coat of luxurious wool.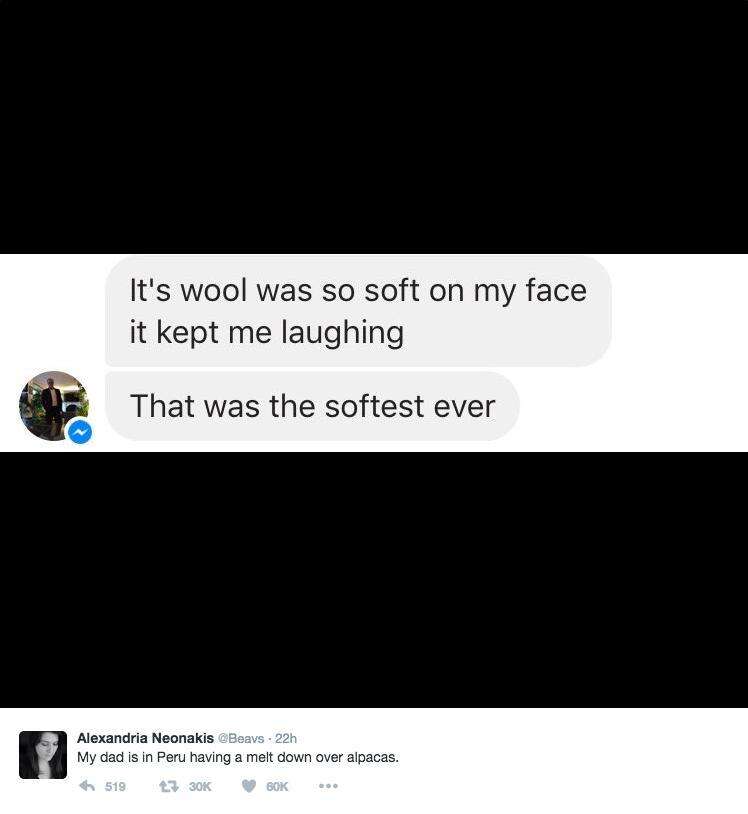 As if his description of his alpaca experience was not enough to convey the full extent of his newfound affection, Neonakis's dad also sent her a selfie to prove, without a doubt, that he was truly in love.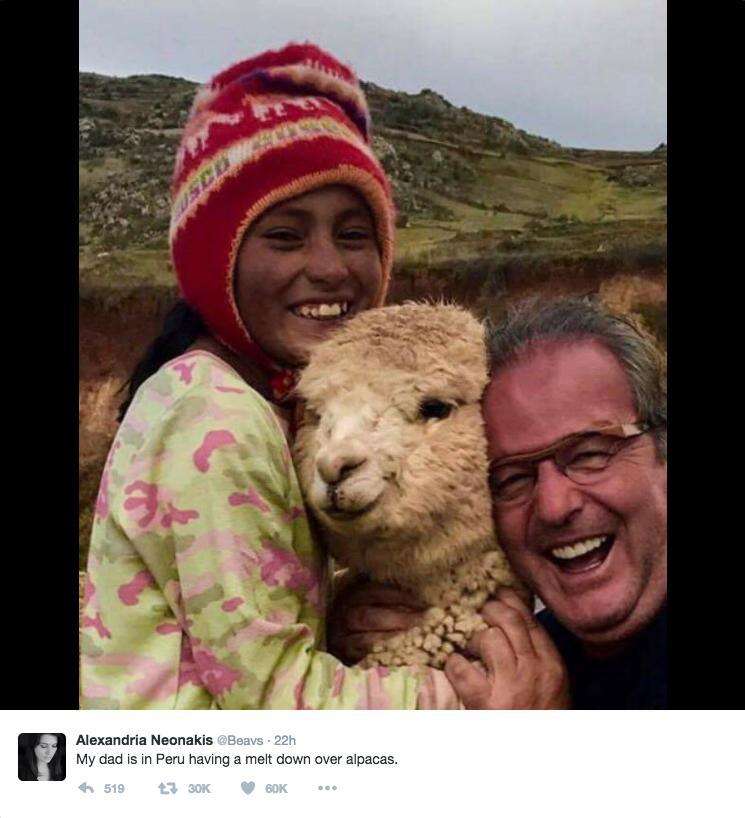 Not surprisingly, perhaps, given the father's endearing alpaca-related messages, Neonakis's screenshots of them quickly went viral on Twitter. In less than 24 hours, it's been retweeted and liked tens of thousands of times.
You might say his love for the alpaca has been infectious.