When Mr. Man Pants the Pekingese first met his new baby brother, Boone, he was a little unsure about him. But when Boone was just a few weeks old, Mr. Man Pants saw him cuddling with his mom and dad in bed after being nursed - and decided he absolutely needed to join in on the love.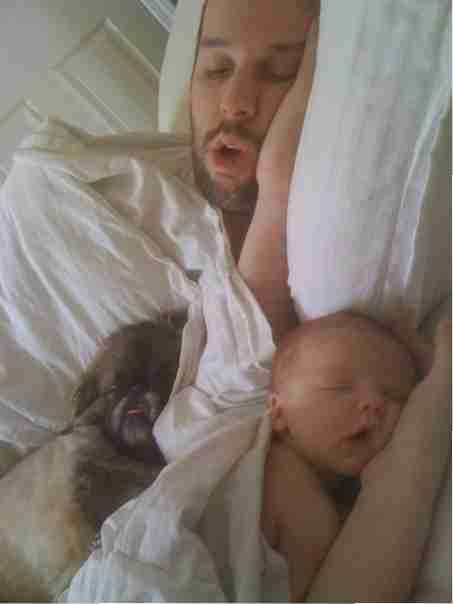 Over the years, Mr. Man Pants slowly got used to his brother, and started to love him more and more every day.
"Mr. Man took a while to appreciate Boone," Morgan Zuehlke, Mr. Man Pants and Boone's mom, told The Dodo. "However, once food started falling from the sky (AKA high chair), Mr. Man knew this kid was a keeper."
Now, years later, Mr. Man Pants is almost 12 years old - and still loves to cuddle with his family exactly the same way he did when he was younger.
Mr. Man Pants and Boone now have another human brother, Bowen, and another dog brother, Stinky. They all love hanging out and cuddling together whenever they get the chance.
"The four of them snuggle on the regular," Zuehlke said. "Stinky and Mr. Man are best friends."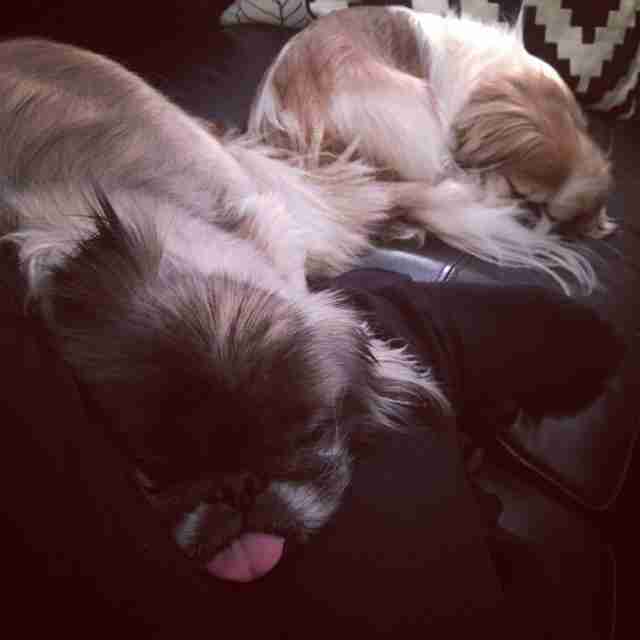 Mr. Man Pants may have been a little unsure about Boone at first, but now he adores each and every one of his family members, and there will no doubt be lots more snuggle pictures for years and years to come.