Meet this little mink, who was originally living on a fur farm. Had he remained, he would have eventually been killed for his pelt and made into a coat. Luckily, he was rescued and now lives in an animal sanctuary in Arizona.
Not only does he have an adorable face, but he also has a pretty valuable skill: Dinosaur Fighter.
Look at that form. That mean raptor never stood a chance!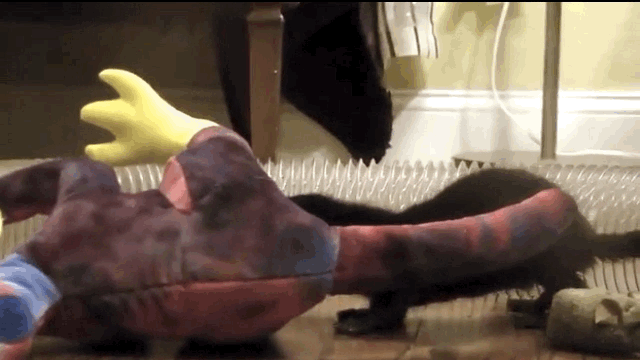 This is what you get for comin' onto his turf, Dino.