Here's The Perfect Gift For That Crazy Cat Person In Your Life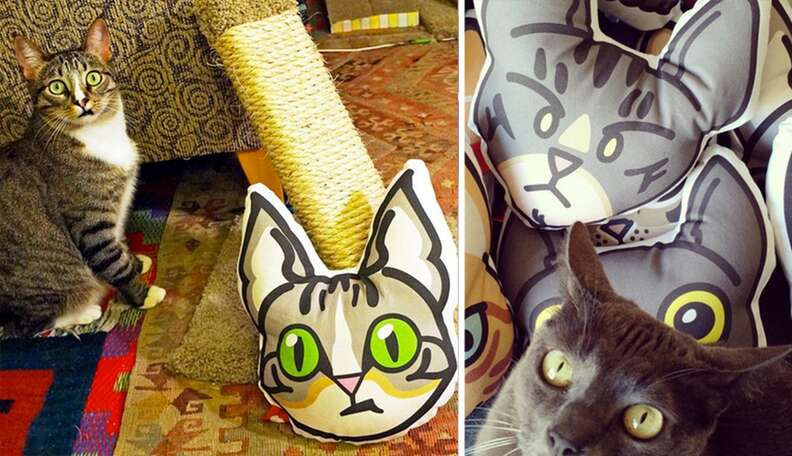 <p><a href="https://www.instagram.com/sjeanetteclark/" target="_blank">Instagram/Sarah Clark</a></p>
Is someone you know unabashedly obsessed with cats? Do they wear tufts of errant shed fur on their clothing like badges of honor? Are they always looking for new ways to work their beloved felines into each and every conversation? Well, here's a gift idea which will leave little doubt that they truly are a proud crazy cat person:
Custom pet portrait pillows.
These cozy creations are the brainchild of artist Sarah Clark, who's taken the appreciation of our beloved pets onto a whole new higher plane. While it might have been easier to sell cookie-cutter pillows featuring the same cat over and over, the beauty of Clark's designs is that they're made with one special pet in mind each time.
"Every pillow I create is based on a real pet with a real story, and I love to capture their unique personality quirks within my designs," Clark writes online. "Your stories and reference photos help me craft a complete picture!"
Just look at all these happy customers.
To learn more about how you can order one of these marvelous pillows, visit Sarah Clark's website here.
(Oh, and she makes dog pillows too - and any other animal who you happen to be crazy about.)