Ozzy's eyes are permanently crossed, but it doesn't seem to have affected his sweet demeanor. And, as some have pointed out, Ozzy also bears a resemblance to Bagheera, the panther who gets hypnotized in "The Jungle Book."
Due to his accident, Ozzy has impaired eyesight and can essentially see only in tunnel vision. Still, the cat seems like a fairly happy guy, with a loving family who supports him despite his differences.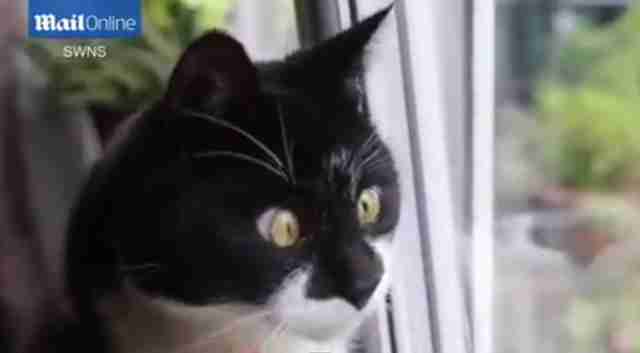 Ozzy escaped from his family recently, when the young son accidentally left the door open, and the Scottish SPCA posted a picture on Facebook to try and locate his family, which is how the photogenic cat rose to internet stardom.
Ozzy's different look definitely gives him character, and makes him all the cuter. He should definitely get his own movie. Move over, Bagheera - here comes Ozzy!Check out the video below of him with his family!