Guy Puts Loved One Up For Adoption For The Best Reason
"My girlfriend doesn't like my dog, so I appeal to you," began a Craigslist ad, titled "Free to good home."
She is a purebred from a wealthy area and I have had her 4 years. She likes to play games. Not totally trained. Has long hair so she's a little high maintenance, especially the nails, but she loves having them done. Stays up all night yapping but sleeps while I work. Only eats the best, most expensive food. Will NEVER greet you at the door after a long day or give you unconditional love when you're down. Does not bite but she can be mean as hell!
The appeal would make any dog lover's heart totally sink. Who would want to give up this beautiful and loyal dog?
But wait ... the ad continues:
So........anyone interested in my 30 year old, selfish, wicked, gold-digging girlfriend? Come and get her! Me and my dog want her re-homed!!
The ad is quickly becoming an internet legend, inspiring Facebook commenters to share their experiences of similar acts of kindness ... toward their non-human animals, not their [in]significant others:
"I had one like that," wrote one Facebook commenter. "[M]ale, hadn't been nurtured, would stray every time I let him out of the house, had a nasty habit of running his nose up the crotch sniffing when my friends came over. I finally gave up and divorced him!"
The brilliant and viral farce even inspired beautiful works of art.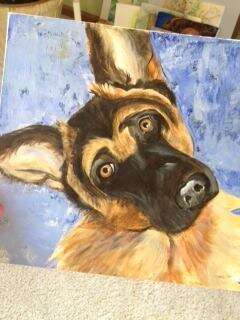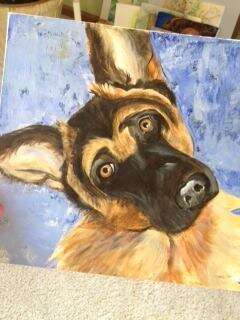 Dog lovers of the world, unite! And if you're ready to add a loving and furry family member to your home, check out Adopt-a-Pet.com.