For the first time in three years, conservationists are celebrating the birth of one of the world's most critically endangered birds -- a large flightless parrot, called the kakapo.
But the fragile hatchling's life was nearly ended before it began. Last week, experts from New Zealand's Department of Conservation (DOC) Kakapo Recovery team discovered that a fertilized egg under their care had accidentally been crushed by its mother at a protected breeding area on the island of Whenua Hou.
Fearing that the rare chick inside would die if it emerged too soon from its shell, senior kakapo ranger Jo Ledington set about delicately repairing the shattered egg, reinforcing the cracks with glue and tape.
"We only have five viable eggs on Whenua Hou and this one was the first laid," says Recovery manager Deidre Vercoe Scott. "It was touch and go for a few days but with the special care and expertise of our team, the dedication has paid off."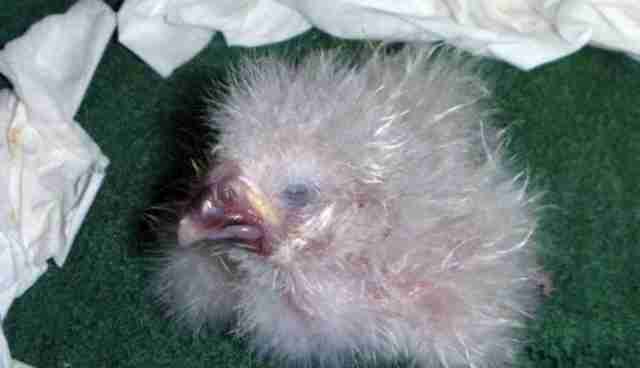 Sure enough, after a few more days in an incubator, the chick hatched -- bringing the kakapo's total population up to 125 individuals.