Coyote Refused To Give Up On Mate Caught In Trap
"There were these small bones around him — we realized that a mate was bringing him food."
Brooks Fahy has been working for decades to save wild animals from painful traps - and while he has seen hundreds of sad cases, there's one coyote he'll never forget.
Fahy, who is the executive director of the nonprofit Predator Defense, received a call from a concerned citizen about an animal caught in a trap. After scouring the Oregon woods, he found the young coyote - his leg was badly pinched in a leghold trap.
"When I walked up on that coyote, he looked at me and then he looked down, like he was ready to accept his fate," Fahy told The Dodo.
Animals caught in traps can wait days before they're found and killed - sometimes for their meat or fur, other times just for recreation. Some animals caught in traps try to gnaw off their own limbs out of desperation. "Traps are notoriously nonselective, whether it's an M44, a neck snare, a leghold trap, any animal that comes along could get caught," Fahy said. Endangered species and even people's beloved dogs can be injured or even killed because of indiscriminate traps.
The trap was set out by Wildlife Services, a branch of the USDA that kills tens of thousands of coyotes each year by trapping, shooting, snaring and poisoning them.
Warning: Graphic image below
The coyote Fahy found seemed to be determined to stay alive. There were some puddles of melted snow near him, which he appeared to have been drinking from, Fahy said: "He had been in the trap a long time, a week minimum."
Fahy also noticed a branch sticking up out of the ground beside him that was all chewed up.
"He'd been gnawing on it to relieve the pain," Fahy said.
As Fahy got closer, he noticed paw prints in the ground and the vestiges of smaller animals. "There were these small bones around him - we realized that a mate was bringing him food," Fahy remembers. "It's gut-wrenching. It haunts me to this day."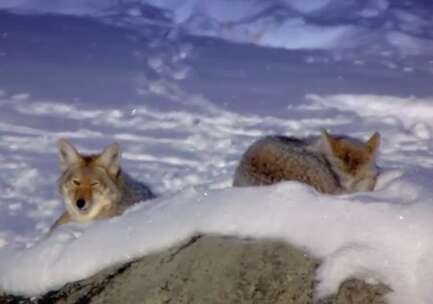 Fahy did everything he could to save the 2-year-old coyote's life. Except for his terrible injury, he appeared healthy. "He was in his prime," Fahy said.
But the coyote's foot was completely ruined - the bones were jutting out through his skin. And the animal appeared to be exhausted from trying to survive. "When I picked him up and wrapped him in a blanket, I felt him completely relax in my arms," Fahy said. "He had nothing left."
Fahy carried the young coyote a mile to his truck and then drove him to see a veterinarian. Sadly, the coyote was just in too much pain, so Brooks held him while the veterinarian euthanized him with an injection.
"I've dealt with hundreds of trapping cases. I've seen animals who have lost their teeth because they're gnawing so hard on the trap, I've seen it all," Brooks said. "But I think of this coyote every day."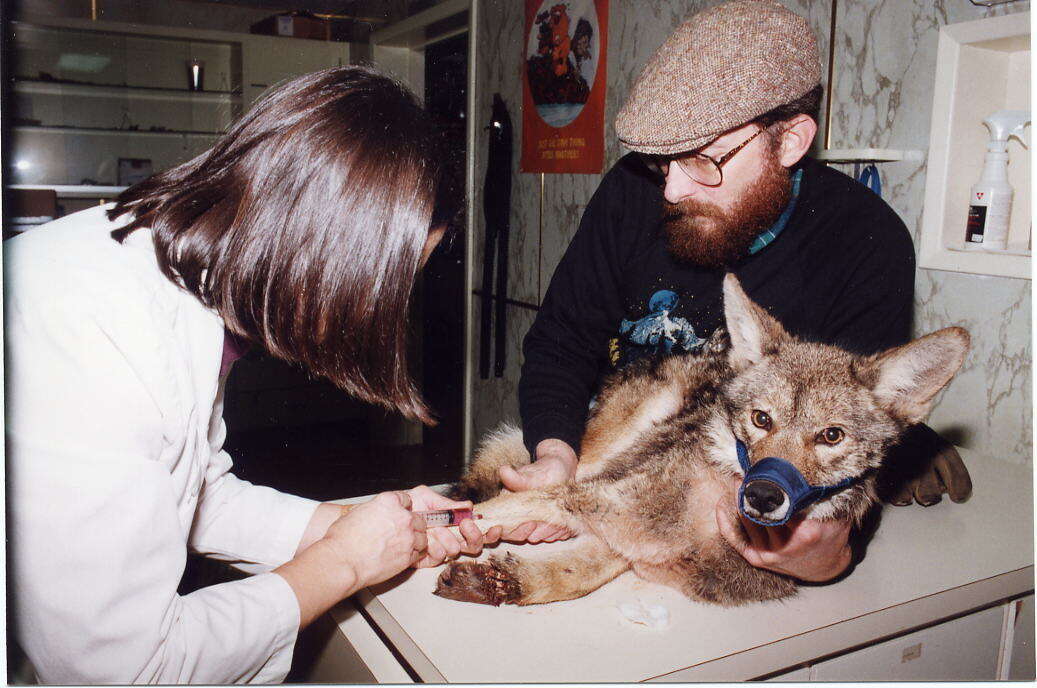 This coyote died in 1992. "Virtually nothing has changed," Fahy said. "If anything, it's gotten worse."
Hundreds of thousands of coyotes like him have been killed since then, many of them by these painful traps. In 2016 alone, Wildlife Services killed 76,963 adult coyotes; over 19,000 of them were killed by leghold traps, foothold traps, leg snares and neck snares. And that doesn't even count how many coyotes and other animals were killed through trapping by private citizens.
"The brutality of these traps cannot be overstated," Adam M. Roberts, CEO of Born Free USA, said in a statement. "Steel-jaw leghold traps and Conibear traps slam shut with bone-crushing force, causing massive injury and trauma. Animals trapped in strangulation neck snares - designed to tighten around an animal's neck as he or she struggles - also suffer in extreme agony for an unconscionable amount of time."
"Steel-jaw leghold traps, snares, and Conibear traps can cause massive pain, injury and even death to anyone who crosses its path," Jennifer Place, a program associate at Born Free USA who specializes in trapping issues, told The Dodo. "We have seen it happen too many times: a mountain lion cub caught in a leghold trap; a dog who breaks her teeth to the gum line in her panic to free herself from a trap; a boy rushed to the ER with a Conibear trap on his arm; a young man getting ensnared in a Conibear trap set near a park playground. These traps are cruel, archaic and terrifyingly indiscriminate, and they can be found anywhere."
There are bills in the U.S. House of Representatives that could finally put some limits on trapping, Place added, like the Refuge from Cruel Trapping Act (H.R. 1438), which seeks to ban leghold traps and body traps in national wildlife refuges. "It is time to stop the further spread and use of these brutal devices," she said.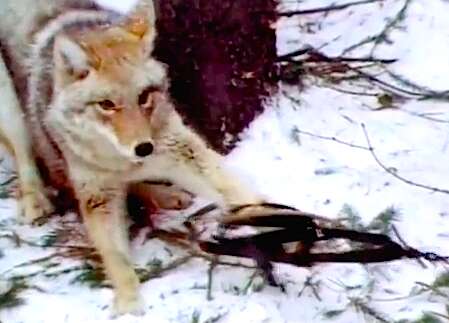 Another bill introduced to the House this month is the Public Safety and Wildlife Protection Act (H.R. 1629), which aims to ban the import, export and interstate commerce of steel-jaw leghold traps and Conibear traps, the two most widely used traps in the U.S. And it's expected that the Limiting Inhumane Federal Trapping (LIFT) for Public Safety Act, which seeks to ban traps on federal lands managed by the Department of the Interior and Wildlife Services, will be reintroduced.
People who have been fighting trapping for years are hopeful that some of the suffering could soon come to an end - but the public needs to know about what's going on and to speak up for these animals.
"I've been doing this work for 40 years and I never cease to be amazed that this is still going on," Fahy said. "We know through science that these species are self-regulating. It's time we evolve as a society and stop thinking of animals as natural resources. It's important for us to empathize with these animals, to feel the loneliness of an animal caught in a trap. They feel pain. They suffer. They want to live."
To help save animals from suffering in traps, you can call your representatives and urge them to support these bills, or you can write to them about H.R. 1629 and H.R. 1438. You can also donate to Predator Defense.