17 Animals Who Know That Cows Make The Best Friends
<p> <a href="http://www.reddit.com/r/pics/comments/2vkkgw/this_dog_is_a_cowmagnet/">Reddit/InvaderJess<br> </a> </p>
Anyone who thinks cows are dull has never been BFFs with one.
1. "Usually I'm the one who does the licking, but I'm OK with this."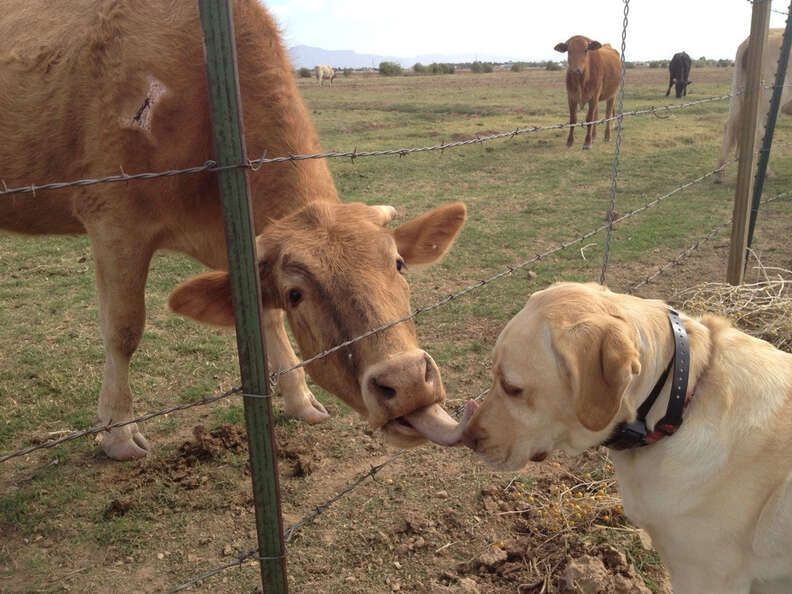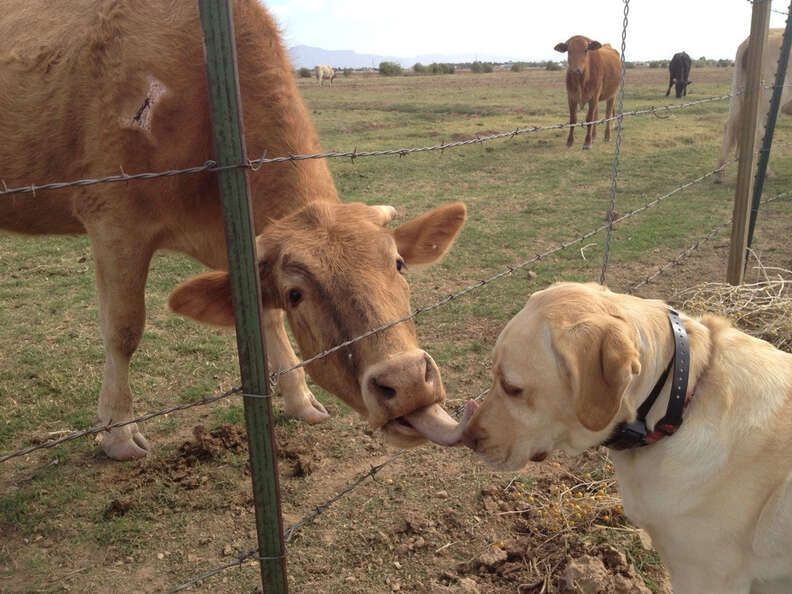 2. "How did you know? I DO need a bath today!"
3. "You may be young, but you've got BFF potential, kid."
4. "Tell me truly. Is there any better bonding activity than nap time?"
5. "I see your ear kisses, and raise you more ear kisses!"
6. "Be a deer and come hang out with me!"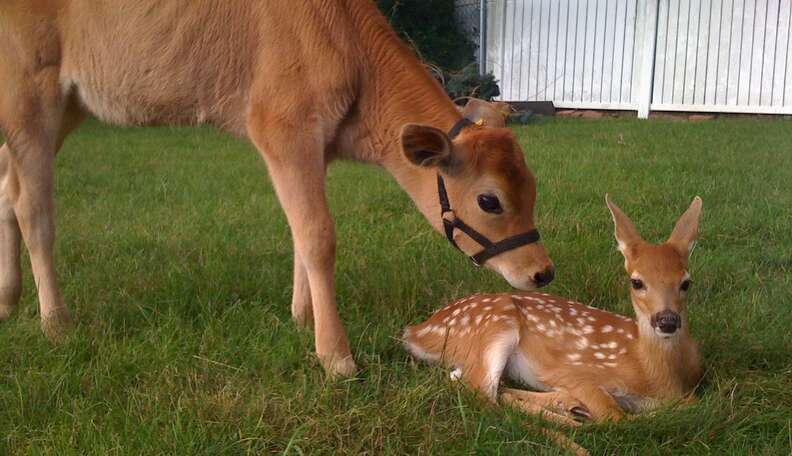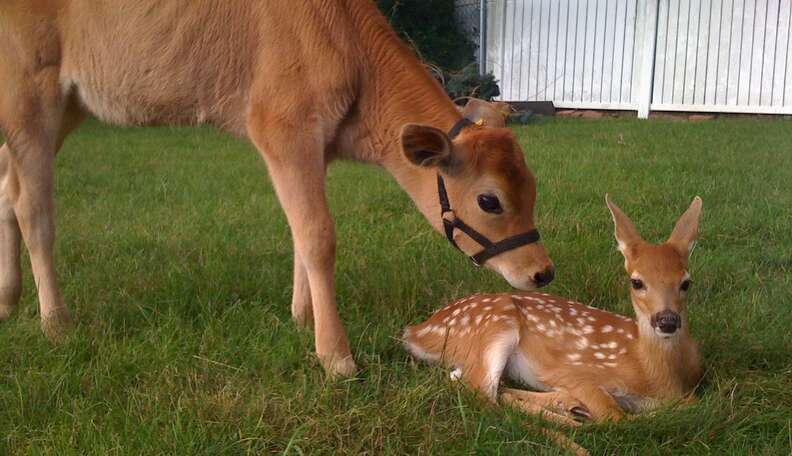 7. "You know I love you. But sometimes, you come on a little strong."
8. "They like me. They really like me!"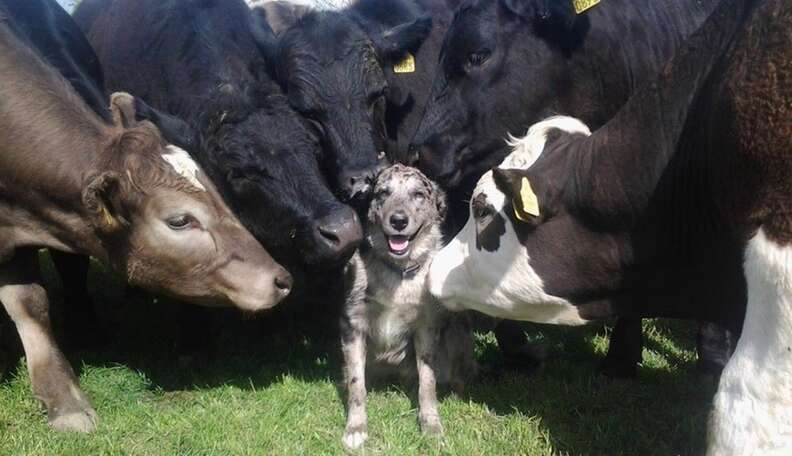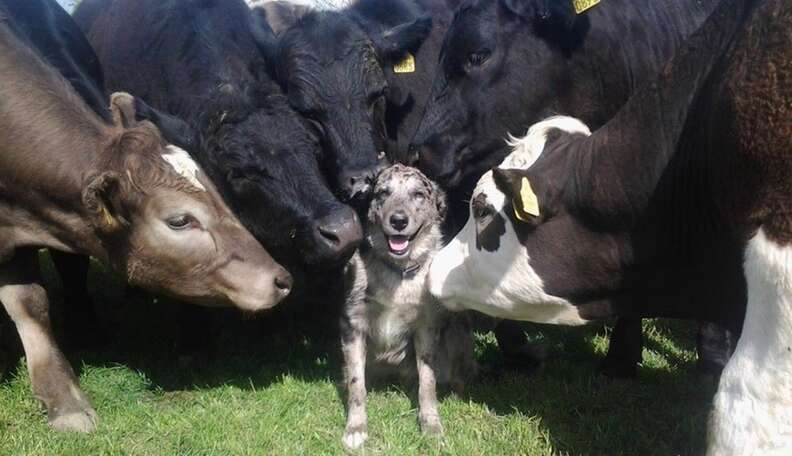 9. "My heart is as big as your face! Almost."
10. "Awww, now I just feel sheepish."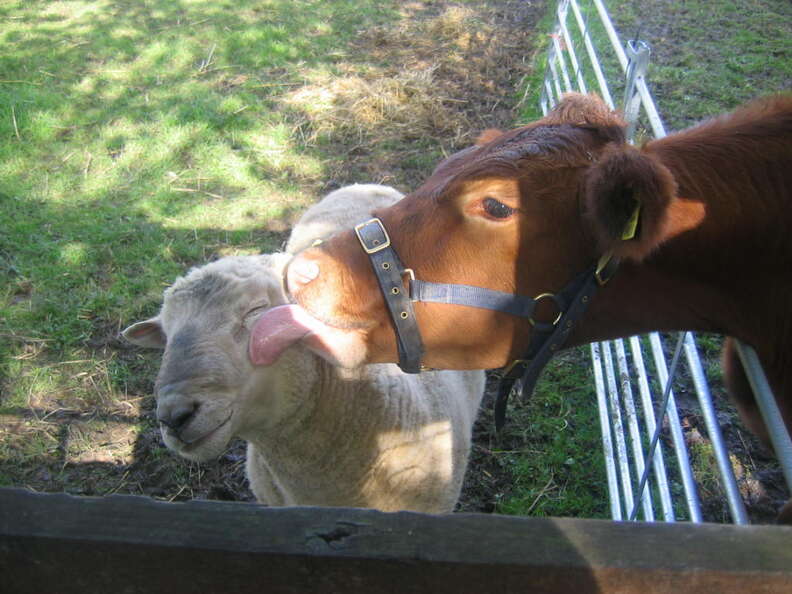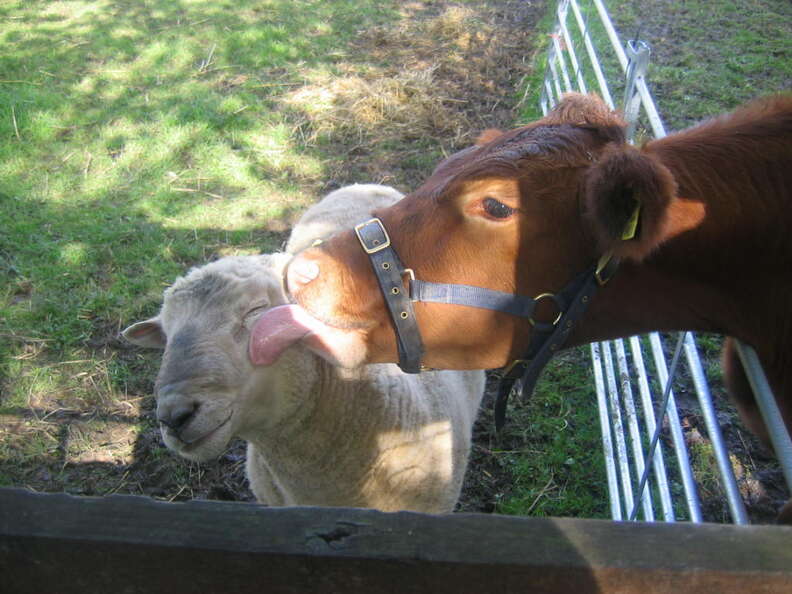 11. "Your pals are my pals, pal!"
12. "I'm listening ... What's the secret?"
13. "It's like you know what I'm thinking without me even thinking it."
14. "You kinda have a photobomb problem ... but I still like you."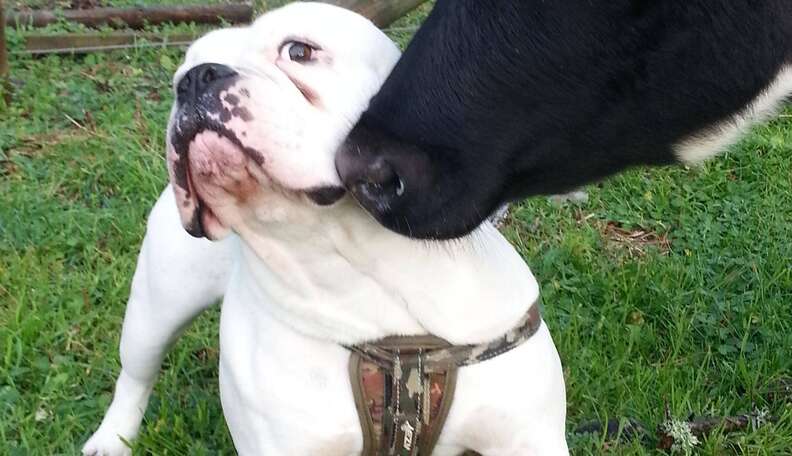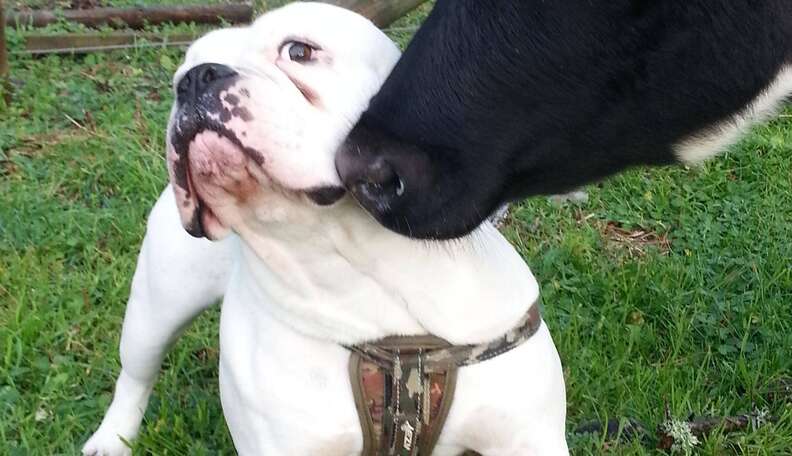 15. "I trust your nose knows what's best here."
16. "I'll scratch your back, bud! Or stand on it. Whatever."
17. "OK, OK, we can hang out. Forever!"