A 10-year-old boy, who describes himself as a "cow advocate," recently had the thrill of a lifetime - meeting, for the first time, one of the very animals he's come to hold dear in his heart. The cow was clearly thrilled too.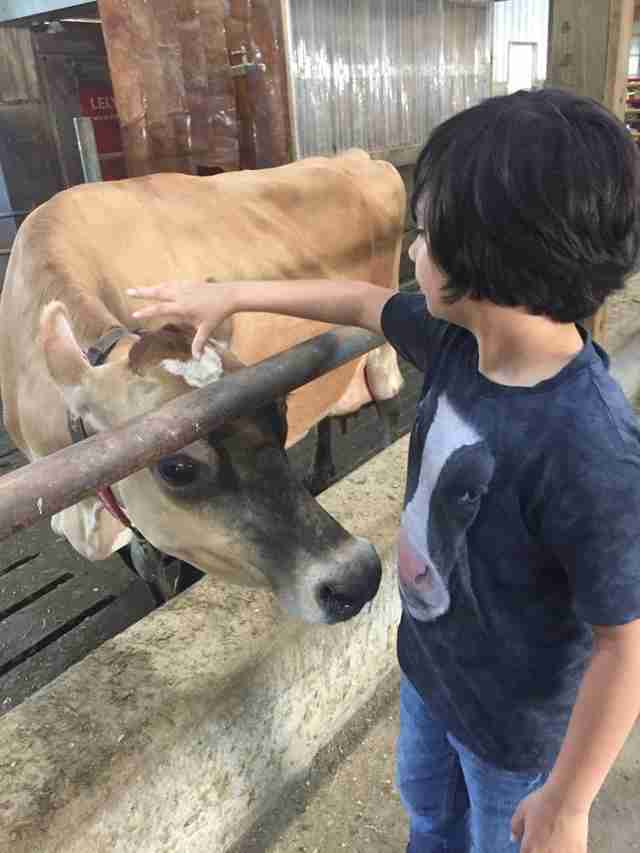 The youngster's interest in bovine all started after being assigned a project of prospector farming in school. It was while reading up on modern, industrial-scale factory farming practices that he began to learn that these gentle animals really could use some friends on their side.
"It really opened up his eyes about the way animals are being treated," mother Jen Chaudhry told The Dodo. "After that, everything became about cows for him. So his teacher got us in touch with a small, family-run dairy farm. She set up a tour for him to finally meet a cow."
It was there that the boy's dream was at long last fulfilled. Donning his favorite shirt (the one with a cow on it, of course), he was soon approached by a sweet-natured cow who seemed equally eager to meet him.
"She came over and saw his shirt right away, and was like 'Hey!' She leaned in closer, and he leaned in," says Chaudhry. "He was just so happy that he was even there actually touching a cow."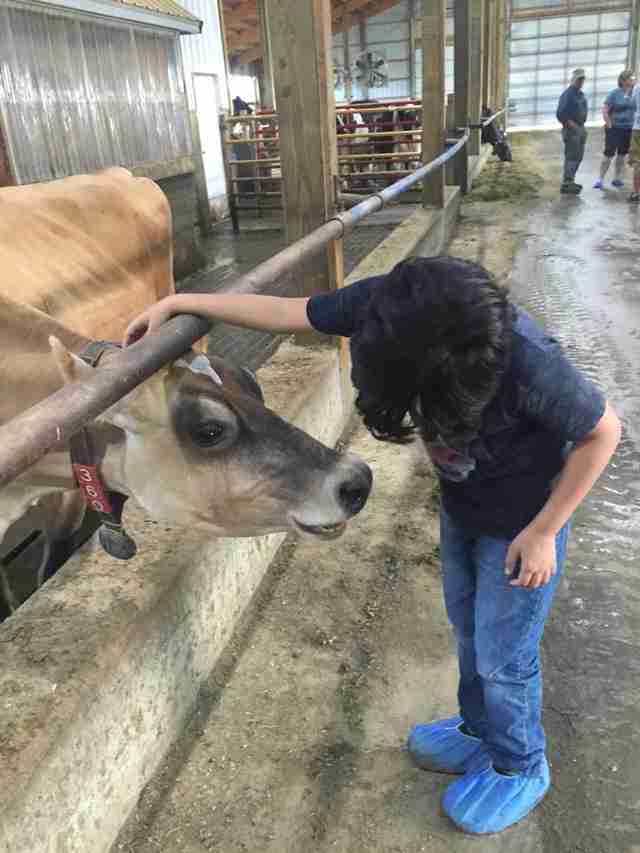 Chaudhry says that her son's interest in cows is far more than a passing phase. He's made it clear that when he grows up, he plans on pursuing a career to give all bovine better lives, like the ones on the farm he visited. In fact, he's already doing his part to ensure that none are harmed because of him.
"He wants to be an advocate for their rights," she said. "He's actually stopped eating meat since he became interested in cows. He's gone vegetarian. He's definitely mindful of the treatment of animals, and wants to see them taken care of."
For Chaudhry, it was almost as if the cow he met could sense the warmth of the little boy who hopes to one day make things better for all her kind:
"Is it just me, or does she look like she's smiling?"