When animals want something, they have to get a little, er, creative when asking - and this cow did exactly that.
A playful cow at Hof Butenland, a farm animal sanctuary in Germany, decided she wasn't getting enough attention from her human friend, and so she tried to "ask" for some.
"Hey ... hey ... I'm here, remember?"
Facebook/Hof Butenland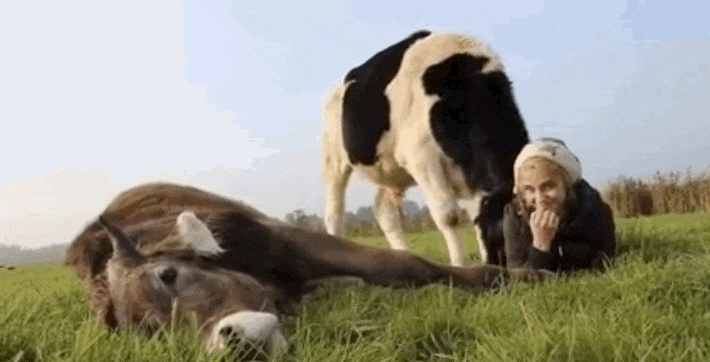 When it wasn't working quite as well as desired, her cow friend decided to help out, too.
Facebook/Hof Butenland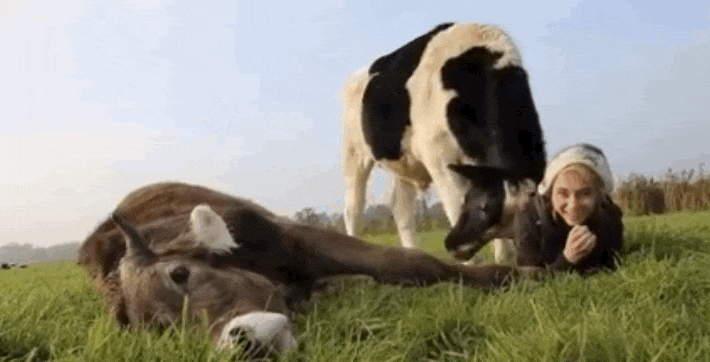 "You can't ignore TWO of us. That's just rude."
Facebook/Hof Butenland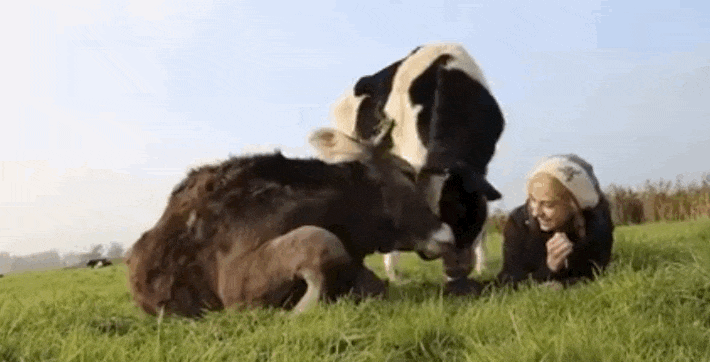 And in the end, it sort of worked. After all, the two cows truly are adorable - how could anyone really resist?
Facebook/Hof Butenland
Check out the full video of these playful cows below: