Couple Builds Giant Bed For The Best Possible Reason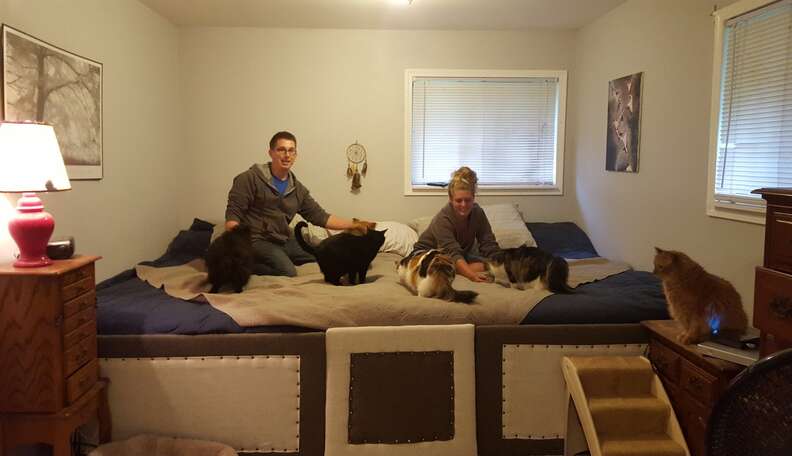 <p> Robdogbird </p>
<p> Robdogbird </p>
Anyone who sleeps in bed with their pets knows it can get pretty crowded at night. Reddit user Rob, or "Robdogbird" on Reddit, who shares a bed with his girlfriend and their seven pets, realized an ordinary mattress wasn't going to cut it - so he built a custom-made mega-bed.
They built the mega-bed earlier this summer. "We and the animals have loved it every day since," Rob said.
This is a pretty genius idea - maybe Rob and his girlfriend should start marketing the mega-bed to other families suffering from crowded bed syndrome due to their furry family members.