God save the corgi.
The stubby breed, a companion of British Royalty since the 1930s, is at risk of disappearing - to hear the British Kennel Club say it, anyway. The pedigree organization now lists the Pembrokeshire Welsh corgi as a "vulnerable" breed, according to BBC Radio 4, with fewer than 300 pups registered in 2014.
Rumors of the corgi's demise have been exaggerated before, however. In the U.S., Pembrokeshire corgis run near the top of the popular pack, more frequently registered with the American Kennel Club than basset hounds, pugs or cocker spaniels. They've shown a consistent following, at least with the AKC, over the past decade. In 2013, corgis were the 24th most common breed (out of 177) - go back to 2003, and they also ranked 24th out of 150 breeds.
There are plenty of reasons why the dogs remain popular. The Pembroke Welsh Corgi Club of America (PWCCA) calls corgis "intelligent and sensitive dogs," who, according to Welsh myth, acted as steeds for fairies. The club also notes, less whimsically, that the dogs' short stature stems from congenital dwarfism. A genetic predisposition to a degenerative spinal cord disease has also been noted in corgis. But the PWCCA describes the gene pool in the United States as "quite large," helping responsible breeders avoid passing on problematic traits.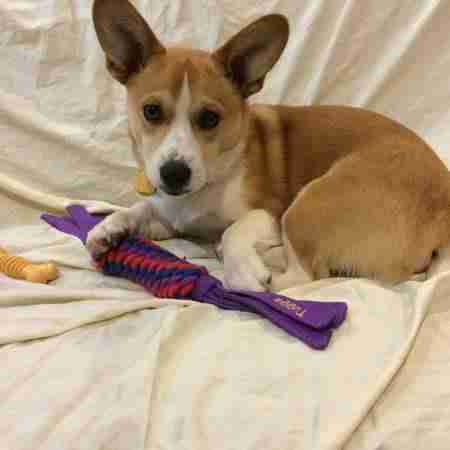 These fluffy pooches are only the start. Check out the PWCCA's website, too, for a list of corgi rescuers across the United States.