This little corgi came home one day, expecting a normal evening, when suddenly there was a BUNNY in his house.
"Oh my goodness, WHO are YOU?!"
YouTube/winguner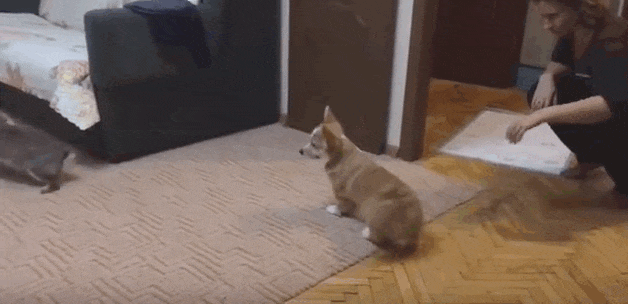 He tried to remain calm, inching closer to the strange visitor ... but then lost his cool again.
"I guess I'm going to try and come say hello ... NOPE!"
YouTube/winguner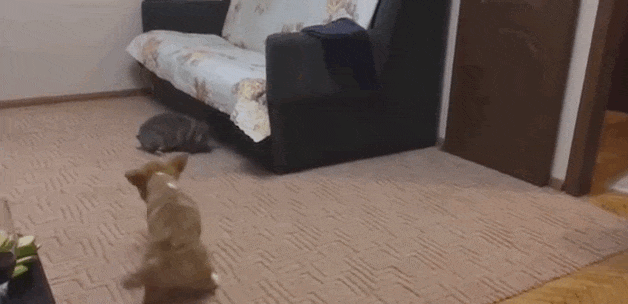 The curious corgi continued to try and approach the adorable bunny, with no success.
"What are you? Do you want to play? I'm so confused!"
YouTube/winguner
Finally, the corgi was brave enough to say hello to the bunny ...
YouTube/winguner
... and then ran away again. Just in case.
YouTube/winguner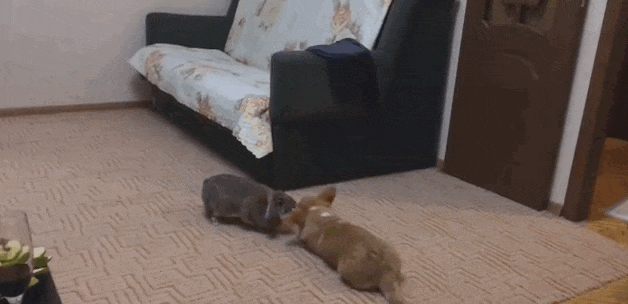 Seems like these two will definitely, eventually be friends ... but the corgi still might get a little over-excited every time he sees the bunny. He can't make any promises.
Check out the full video of this adorable introduction below: