A critically endangered black rhino is headed for slaughter so that a hunter can do something "awesome."
Last January, Texan hunter Corey Knowlton won a frenzied bidding war at an event led by the Dallas Safari Club, where he bid $350,000 for the chance to shoot one of the last 1,800 wild black rhinos in Namibia. But it wasn't until now, after the U.S. government has finally granted Knowlton and one other hunter permits to import the animals' parts back into the country, that his plan is taking shape.
"I believe hunting through sustainable use is an awesome tool in conservation that can keep these animals going forever as a species," Knowlton told CNN in his first interview since the permit was granted. "I look at it in a realistic way - that I understand that we can't save one individual forever. Conservation and hunting can work 100 percent together and is one of the ways that can help these animals survive for your great grandkids, and it's been done for a long time before so it has a great track record."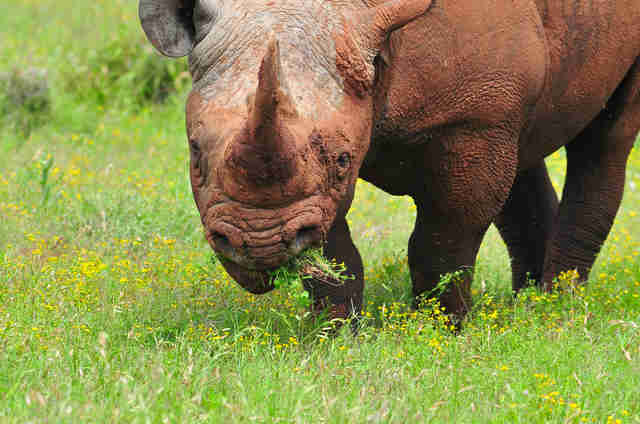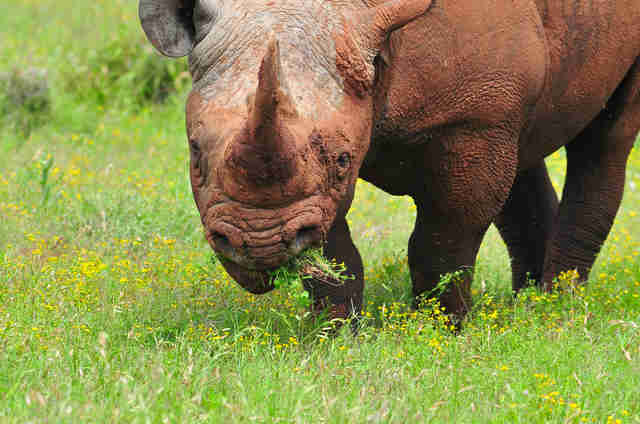 Many conservationists say that killing an animal to save it isn't so "awesome" - and that it can have negative repercussions in the long term.
"By hunting these animals, we're merely shifting its economic value to sport hunting," Jeff Flocken, who's working to save the black rhino with the International Fund for Animal Welfare, told The Dodo last November when the hunters' names were both released. "We go from valuing a rhino for its horn to valuing a dead rhino on wall."
Knowlton told CNN that the rhino is, like every animal, going to "die one way or another," whether it be from hunting or poaching or natural death, and that his hunt will funnel money into conserving the species. But Flocken argued that the animal could make just as much money, alive, if he were moved to another area and used to draw in tourists and photographers.
Knowlton had withheld his $350,000 donation until he could guarantee that he would be able to import the carcass. In his interview, he said that the trophy was "the entire point" of holding the auction in the U.S., where it could bring in more money than in Namibia.
"I'm a person hell-bent on the survival of the black rhino, period," he told CNN.
While his conservation agenda remains shaky, one thing is clear: Knowlton is clearly hell-bent on killing an unlucky black rhino, one of just 5,000 left roaming the wild.